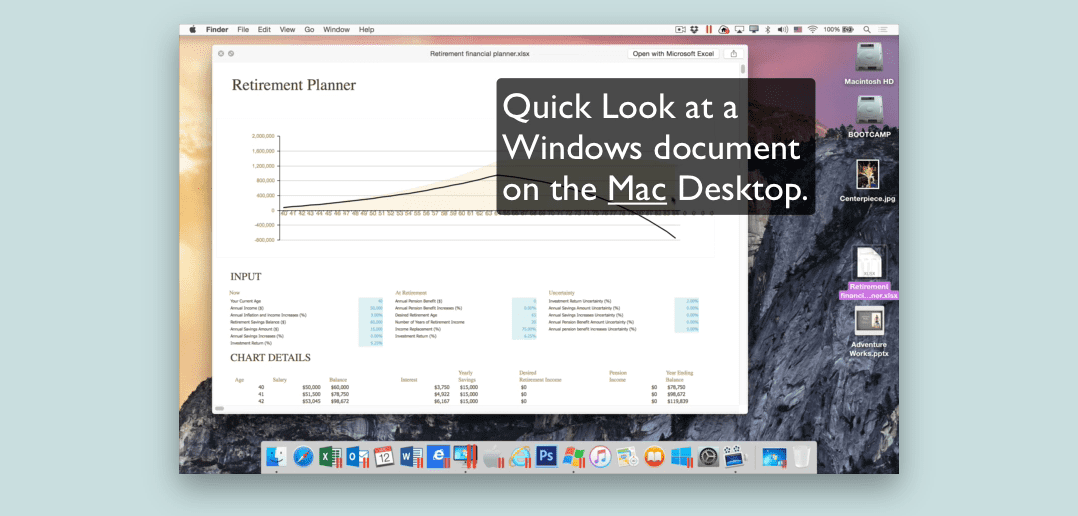 Quick Look for Windows in Parallels Desktop 11
---
One of my all-time favorite features of my Mac is really small, and often overlooked when it comes to talking about the advantages of owning one—Quick Look!
What's Quick Look?
Most Apple aficionados out there already know what Quick Look is, but I'll give a brief overview for anyone out there new to Mac. Quick Look is a handy-dandy feature that allows you to preview a document without opening it, all with just a tap of the space bar.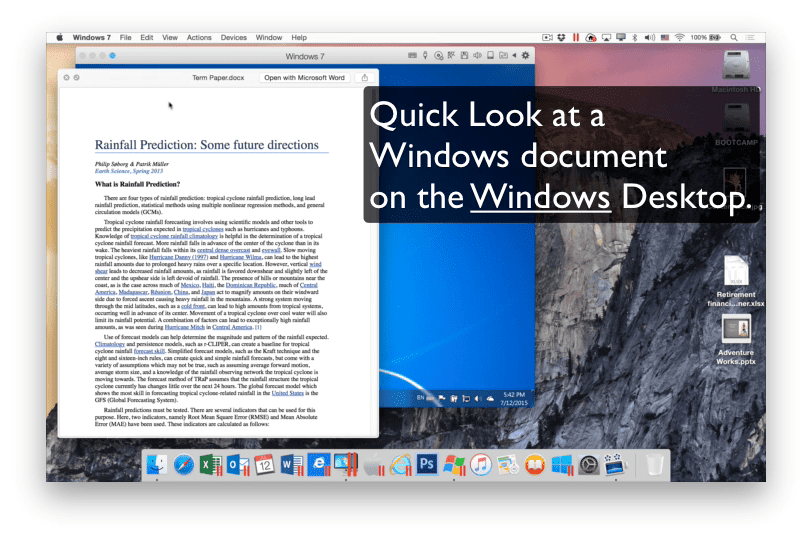 The reason I love Quick Look is because it's just so convenient—I literally use it daily. With Quick Look, users can preview files such as PDFs, HTML, plain text, photos, and a whole lot more. Pro tip: If you want to use Quick Look to preview unsupported files, there's a slew of plug-ins available for such an occasion. Even better, here's a great list of tips and tricks from Mac Life specifically on how to better use the Quick Look feature.
While Quick Look is a small-but-mighty OS X gem, there hasn't really been anything like it on the Windows side—until now! That's right—with Parallels Desktop 11 for Mac, you now get Quick Look on your Windows virtual machine.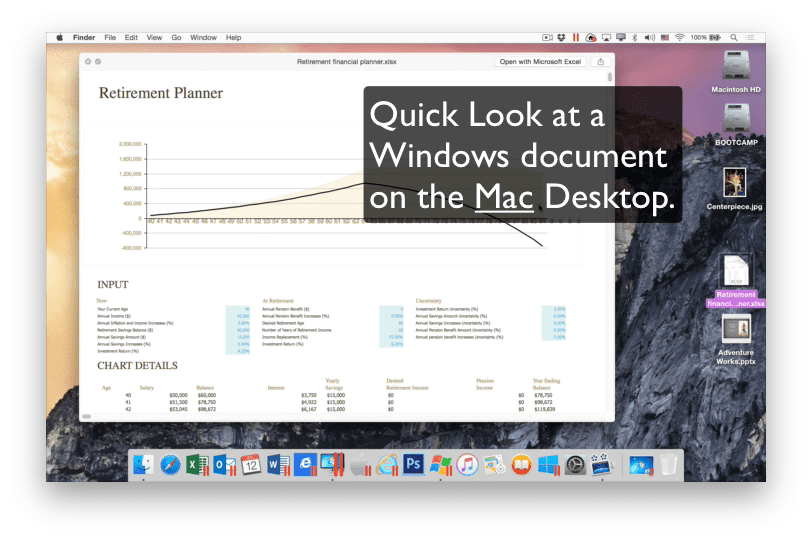 Now when you're working in your VM—regardless of what View Mode you're using—you can preview your Windows documents the same way you would on your Mac.
Have you upgraded to Parallels Desktop 11 yet? Don't forget, for a limited time, you can upgrade to the Pro Edition for the same price as Parallels Desktop 11 for Mac.