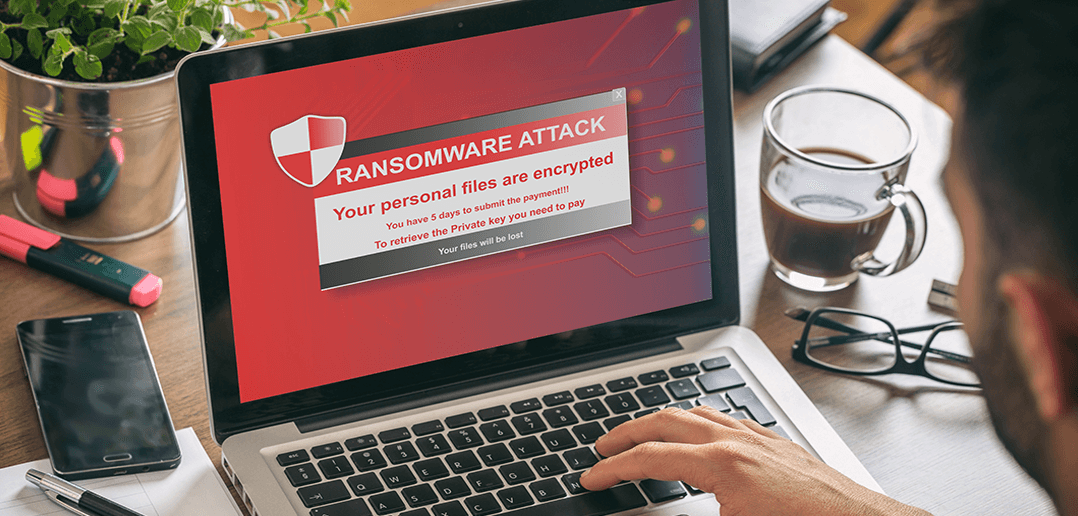 Guest Blog Article: In the Crosshairs – Ransomware is Targeting Macs
---
Guest blog article from Peter Hale, Content Manager (Consumer), Acronis
---
In the (usually) friendly rivalry between Mac and PC users, there was always one fact that gave the edge to Mac – they were safer because they weren't vulnerable to viruses or ransomware. Unfortunately, that's no longer the case: cybercriminals are casting a wider net and turning their attention toward Macs.
This new focus on Apple products was described as "a milestone" by one Mac security researcher from Motherboard. Malware attacks against Macs increased 744 percent last year according to McAfee's 2017 Threat Report, and this year has already seen several serious ransomware attacks targeting Macs, including MacRansom, Patcher and KeRanger.
The full image fix
Since the threat of ransomware is new territory for Mac users, I want to reassure you that recovering your system from an attack can be simple – provided you've created a full image backup of your system. Having a full image backup means you can restore you system without having to pay the ransom.
But what if you could have the extra protection of creating reliable backups in addition to preventing ransomware from ever affecting your system data in the first place?  As the only personal backup software for Macs with technology that actively defends your data against ransomware, Acronis True Image 2018 does exactly that.
Ransomware protection for Macs
The released Acronis True Image 2018 includes our exclusive anti-ransomware technology. Called Acronis Active Protection™, it detects unusual behavior, stops the suspicious activity and notifies you. If any files are encrypted during a ransomware attack, you can quickly recover them from the backup.
Acronis Active Protection is different than other malware detection technologies currently available. The majority of those are signature-based and are designed to recognize and block known strains of ransomware. Those solutions are not effective when faced with "zero-day" attacks that exploit previously unknown system vulnerabilities.
Because Acronis Active Protection is behavior-based and looks for the suspicious file activities common to all ransomware attacks, it is tremendously effective at defeating all attacks, including zero-day attacks that signature-based solutions cannot detect.
Acronis Active Protection has been proven extremely effective. Since its launch earlier this year, it has successfully stopped more than 15,000 ransomware attacks for 10,000 users of Acronis True Image.
Better backup for Macs
Countless Mac users already rely on Acronis True Image as their backup of choice for a wide range of reasons. Many of them want the convenience of the cloud-based features and cloud storage, for example, which Acronis offers but Time Machine doesn't.
Plus the newly released Acronis True Image 2018 introduces even more features specifically designed to give Mac users a better experience and greater control over their backups.
Its macOS-style interface has been visually enhanced to show detailed information about backup activity and statistics. Through a color-coded graphic, you'll be able to see how much data you have in your backup, the types of files in storage, and the status of any backups you're running.
The new release is also designed with the MacBook Pro's new Touch Bar in mind. Using the multi-touch display, you'll be able to navigate between tabs, create and start new backups, monitor data transfer speeds, and track the progress of backups.
Exclusive invitation: We encourage Parallels Desktop 13 for Mac users to try Acronis True Image 2018 for free to experience the new features. Not only will you be able to complete the backup needed to recover your system, you can use the new Security Dashboard to monitor the threats to your system intercepted by Acronis Active Protection.
Parallels Desktop® for Mac enables users to run Windows, Linux, and other popular OSes without rebooting your Mac®. Parallels is the #1 solution for desktop virtualization for millions of users—for over 11 years. Just recently Parallels Desktop 13 for Mac has arrived and is power-packed with improved stability, compatibility, and performance! Bringing together the best of both worlds, Parallels Desktop 13 makes it simple for MacBook Pro users to add Windows applications to the Touch Bar, and use Touch Bar within Windows applications. It is also the first solution to bring the upcoming Windows 10 People Bar feature to the Mac – including integration with the Mac Dock and Spotlight. Click here to find out more about all new features in Parallels Desktop 13.
In addition, because of Acronis' long-running relationship with Parallels, we will be emailing a special offer to Parallels customers – so keep your eyes open.
---
Thanks to Peter from Acronis for this nice blog post. Do you want to run Windows on your Mac? Then easily test it for free for 14 days.