Phase 4 – Adding and Publishing Applications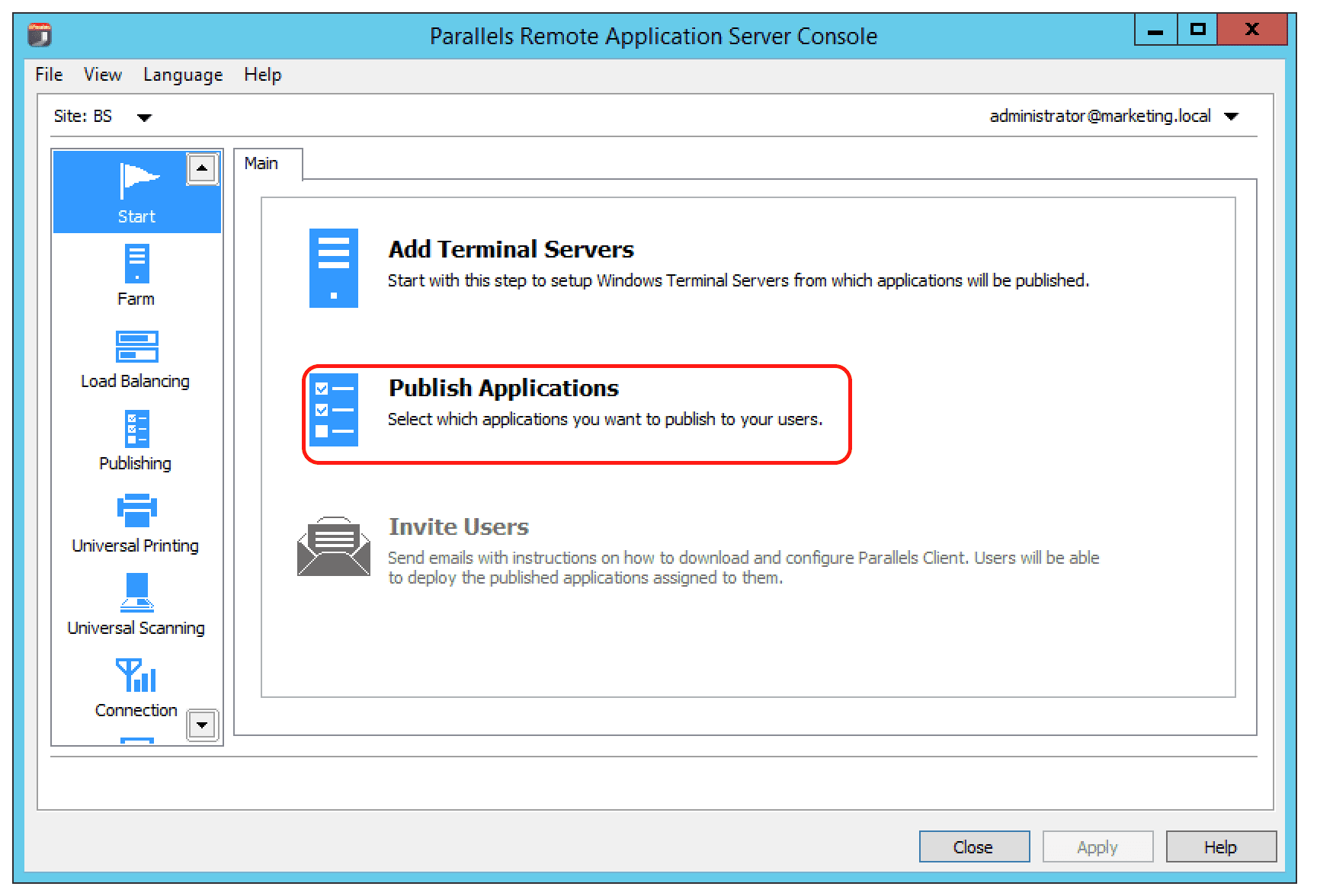 Once you have successfully configured Terminal Servers in the Parallels Remote Application Server console, you can start adding and publishing applications. To do so, navigate to the Start category on the left hand side of the console, alternatively you may also click on View from the top toolbar and click on Start.
Once you have opened the Start category, click on Publish Applications.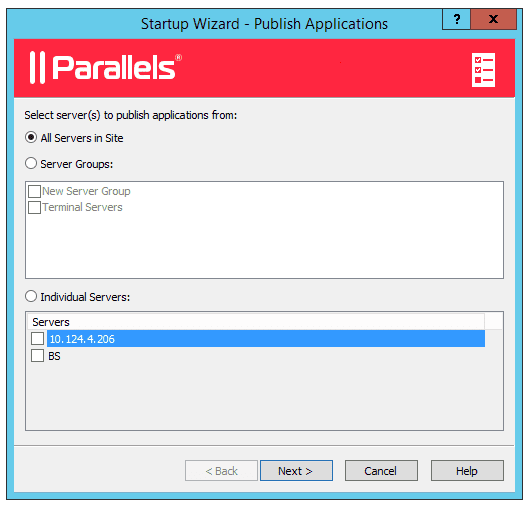 You can publish applications from:
All the installed servers in the site
Preconfigured server groups
Individual servers by individually selecting the server you are going to publish from.
After you have selected your preferred option, click on Next > to continue.
NOTE: This step is only available if you have more than 1 Terminal Server configured. If you have only one Terminal Server configured, this step is skipped and the installed Terminal Server is chosen by default.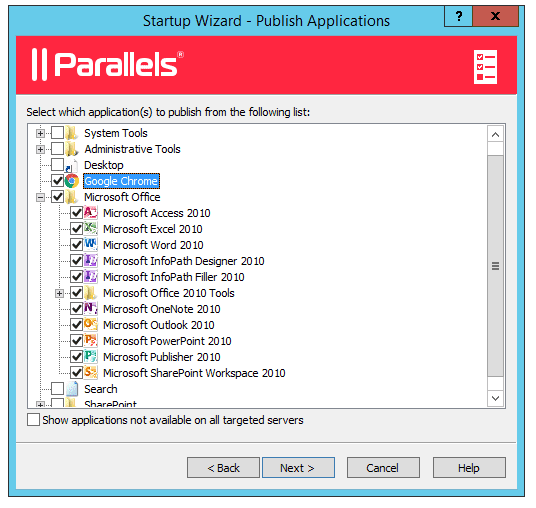 All the applications available on the servers chosen are displayed in the window as shown above. Select the applications you would like to publish by ticking the check box next to the application. You may also opt to tick on the folder which publishes all the applications listed under that folder. For the purpose of this tutorial, we will publish Google Chrome and the Microsoft Office Folder (with all the applications installed under the folder).
When you have chosen all the applications you would like to publish, click on the Next > button to continue with the wizard process.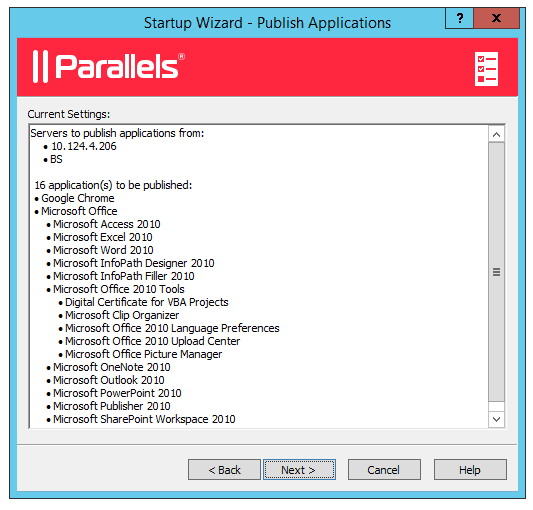 A summary of all the configurations made are shown above. If you would like to change any of the settings defined click on the < Back button. If not, click on the Next > button to publish the applications.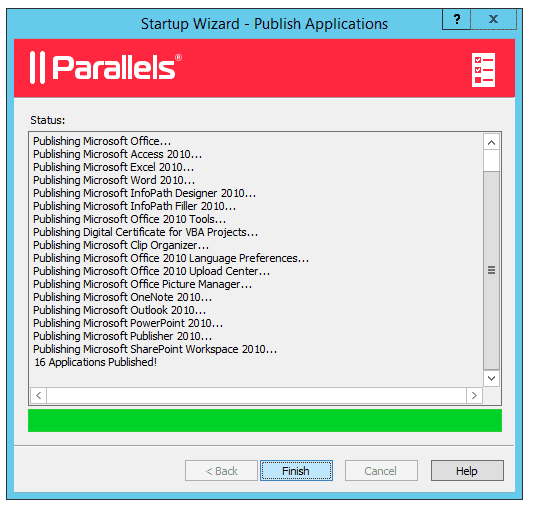 As you can see in the above window, all 16 applications have been published. Click on the Finish button to end the wizard.
[button link="http://blog.parallels.com/ras-quick-installation-guide-phase-3-configuring-terminal-servers-and-publishing-agents/" color="blue"]Previous[/button][button link="http://blog.parallels.com/ras-quick-installation-guide-phase-5-invite-users" color="blue"]Next[/button]