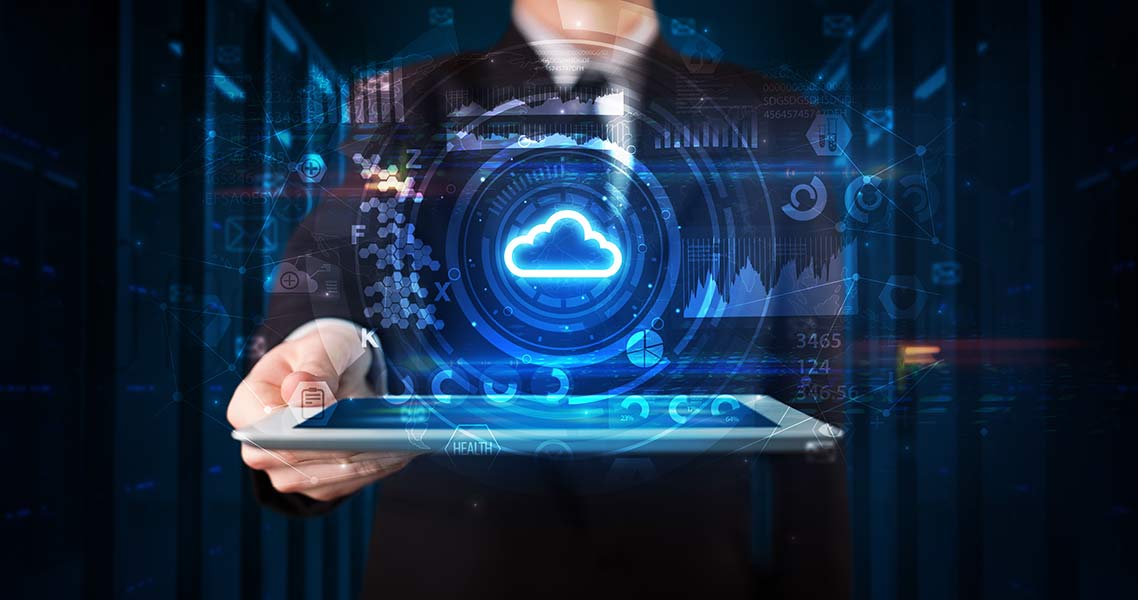 Amazon VDI: How Amazon Workspaces Delivers DaaS
In a virtual desktop infrastructure (VDI), organizations deploy multiple virtual machines with their own desktop environments on a centralized server through a hypervisor. Employees can access these virtual machines remotely, facilitating remote working and "bring your own device" (BYOD) policies. Amazon WorkSpaces is Amazon's Desktop as a Service (DaaS) offering, essentially a fully managed, cloud-based and multi-tenant VDI environment.
Amazon WorkSpaces is a secure desktop computing service that operates on the Amazon Web Services (AWS) cloud. It enables users to create cloud-based virtual desktops and access documents, apps, and tools from any compatible device, such as Windows and Mac computers, Chromebooks, iPads, Fire tablets, and Android tablets.
Discover the features offered by Amazon Workspaces service and some of the use cases where DaaS is a good fit for your organization.
Amazon VDI Features
Amazon VDI provides a fully managed, cloud-based desktop delivery solution for your organization at a fraction of the cost of an on-premises VDI. It is a comprehensive DaaS offering, including compute, persistent solid state drives, and applications without the associated up-front cost and ongoing maintenance.
Here are some of the features that make Amazon WorkSpaces stand out:
Streaming protocols
Amazon VDI uses streaming protocols to analyze the end user's device, network and cloud desktop before selecting algorithms for encoding and transmitting the virtual desktop to the end user's device. It incorporates Terradici's PCoIP protocol and Amazon's WSP beta.
Unique bundles
It offers several bundles to cater to your unique hardware and software requirements. At any time, you can switch between bundles and increase or decrease allocated resources for WorkSpaces.
Windows license portability
It allows organizations to bring their Windows 10 Desktop licenses to Amazon WorkSpaces, saving additional costs associated with a new Windows license for WorkSpaces.
Scalable system
Administrators can easily create as many WorkSpaces as they need by choosing a suitable bundle. The end-users receive an email with instructions for downloading the required client applications for accessing their virtual desktops. Administrators can conveniently delete WorkSpaces that are no longer in use.
Better security
It brings your organization closer to meeting the security and compliance requirements, including HIPAA and Payment Card Industry (PCI) regulations. You can use digital certificates to allow only trusted devices to access virtual desktops. Administrators can also specify trusted IP addresses through Control Groups. Amazon VDI also integrates with AWS Key Management Service to encrypt data even in transit.
Easy group setup
It integrates with your Microsoft Active Directory so that users can use their existing credentials to access their WorkSpaces. Administrators can apply their current Group Policies and use the existing RADIUS server to enable multi-factor authentication (MFA). Alternatively, you can create a directory with Amazon WorkSpaces.
Scalable, reliable storage
Administrators can allocate different storage for different users. Any data stored on Amazon WorkSpaces is backed up to Amazon S3, ensuring reliability and availability. Users can also use Amazon WorkDocs to create and collaborate on documents that will be encrypted during transit and at rest.
Flexible access
Amazon WorkSpaces can be accessed from any device and OS via client applications or supported web browsers.
Amazon VDI Benefits
Amazon WorkSpaces allows you to manage remote, mobile and BYOD environments securely. It takes minutes to provision Windows or Linux-based desktops to hundreds of employees spread across the globe. You can remove or add WorkSpaces flexibly as needed while paying for used resources only. With Amazon VDI, you can free your IT teams from the hassle of purchasing, configuring and managing servers for your VDI deployments.
Here are some of the major benefits that Amazon WorkSpaces offers.
Ease of management
In today's modern work environments, updating applications and patching software across thousands of physical devices, especially since each employee may utilize more than one device for work, could become too daunting for IT teams. Provisioning and managing servers and networks for traditional VDI deployments can easily become complex as organizations scale. Amazon WorkSpaces removes several administrative tasks from your IT team's list of responsibilities and allows administrators to manage thousands of workstations from a single Amazon Web Services (AWS) console. It significantly reduces the number of hardware resources to be provisioned and maintained and simplifies desktop delivery.
Pay-per-use pricing model
Amazon WorkSpaces is the perfect solution for avoiding the overprovisioning of hardware resources. It provides cloud-based desktops with the required compute resources on demand. Amazon VDI handles all infrastructure requirements for temporary or permanent workforce expansions. Your organization doesn't have to procure and maintain hardware for occasional use. Administrators can easily provision and then de-provision desktops when no longer required. This way, you have to pay only for the WorkSpaces you use.
Strong data security
Desktop as a Service shifts data storage and security to the DaaS provider. Amazon WorkSpaces is deployed within Amazon's Virtual Private Network (VPN). To further enhance security, Amazon WorkSpaces is integrated with AWS Key Management Service, and each WorkSpace has its own encrypted storage in the AWS cloud. With data no longer stored across countless endpoints, the overall attack surface is reduced considerably. Administrators can easily grant or revoke access to sensitive data within seconds. Organizations don't have to worry about lost personal devices or employees bypassing security layers in a BYOD or remote work environment.
Infinite scalability
Amazon WorkSpaces allows organizations to provide high-performance cloud desktops to their employees regardless of their physical location. It provides virtually endless scalability by allowing administrators to rapidly create and withdraw workstations as required. Whether it's a permanent expansion or a seasonal requirement, Amazon VDI provides the flexibility to provide as many cloud desktops as required without procuring additional hardware. Administrators can also conveniently manage thousands of WorkSpaces through the AWS console.
Amazon VDI Use Cases
Amazon WorkSpaces can be useful in various scenarios, including:
Remote and flexible work environments
Work from home (WFH) and flexible working environments are quickly replacing the traditional workspaces. Even in a typical workplace, BYOD policies often allow employees to use their personal devices for work. Amazon VDI provides all the essentials for a convenient transition to the evolving workforce. Your IT administrators can provide fast and secure access to internal resources via a cloud-based desktop that is accessible from any location.
Seasonal, part-time and contract-based workforces
Amazon VDI allows IT administrators to provision workstations quickly for contract employees or shift-work environments in which a single local machine is used by multiple employees at different times of the day. Each employee can access his/her personal desktop hosted on the same physical machine. For seasonal workforce expansion, administrators can create hundreds of virtual workstations and delete them once the seasonal requirement is over.
Educational institutes and training programs
In a university setting, Amazon VDI can provide students with a persistent desktop that students can access via any device and from any location throughout their degree or training program. Educational institutes can ensure that each student has access to the required applications and resources at all times. Instructors can also access their virtual desktops and course resources from personal devices or lab and classroom PCs.
Company mergers and acquisitions
In the event of a merger or an acquisition, companies often need to onboard or off-load many new employees to the internal network and provision workstations with required applications and resources. With Amazon VDI, administrators can create as many workstations as required and give access privileges with just a few clicks, using the AWS console. It allows organizations to incorporate many new employees seamlessly, without procuring any more hardware or undergoing complex integrations.
Software testing and development environments
Software teams can leverage Amazon VDI to accelerate development and testing. Developers can work on multiple operating systems and desktops without switching between PCs. Amazon WorkSpaces allows secure and rapid provisioning of desktops and tools required for software development and testing at a fraction of the cost. The code is stored securely on the AWS cloud instead of developers' PCs.
Hospitals and financial institutions
Hospitals and banks can leverage Amazon VDI to provision virtual desktops to employees through any physical device. This can help doctors and nurses access the required applications and data from any device in the hospital's rooms or labs. Since data is stored on the AWS cloud with multiple security layers, ensuring compliance with the Health Insurance Portability and Accountability Act (HIPAA) becomes easier. Amazon VDI provides highly customizable desktops for finance officials that may need to access various applications from multiple devices and locations.
Amazon WorkSpaces Pricing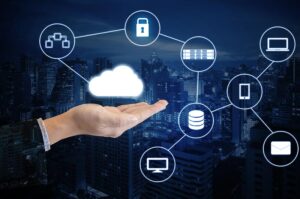 Amazon WorkSpaces pricing is based on a pay-as-you-go model, allowing organizations to pay only for what they use. You can pay on a monthly or hourly basis. A monthly fee is suitable if your employees are leveraging Amazon WorkSpaces as a primary workstation. An hourly fee is better suited if your employees use WorkSpaces part-time. There is a discounted rate for educational institutions. AWS also offers a Cost Optimizer for analyzing individual usage patterns and suggesting the most cost-effective pricing model.
Amazon WorkSpaces comes with a few free applications by default. Organizations can opt for additional applications at a monthly rate. WorkSpaces users get 50 GB of Amazon WorkDocs storage for free, which can be increased to 1 TB at a discounted price. You can also use Amazon WorkSpaces Application Manager for deploying and managing WorkSpaces' applications at a per-user, monthly rate.
Parallels RAS and Amazon Web Services (AWS)
Parallels® Remote Application Server (RAS) is a VDI solution that simplifies IT management and supports DaaS offerings. With VDI and DaaS, users can access their virtual desktops from anywhere, on any device, making remote work much easier to implement and support. 
Moreover, Parallels RAS enables the deployment of workloads directly to public clouds, including AWS. Organizations that offer Amazon WorkSpaces as a DaaS solution can leverage Parallels RAS for even more benefits.
Parallels RAS on AWS offers worldwide expansion capabilities, delivering a native-like secure experience when accessing line-of-business applications, desktops and data on any device or operating system. It also offers on-demand scalability with the unlimited flexibility of AWS, providing a streamlined administration experience. 
Parallels RAS offers automation capabilities combined with prebuilt virtual machine templates and configuration wizards on Amazon Elastic Compute Cloud (EC2) that streamlines Parallels RAS on the AWS marketplace. With Parallels RAS and AWS, it's possible to deliver applications and desktops to different devices quickly.