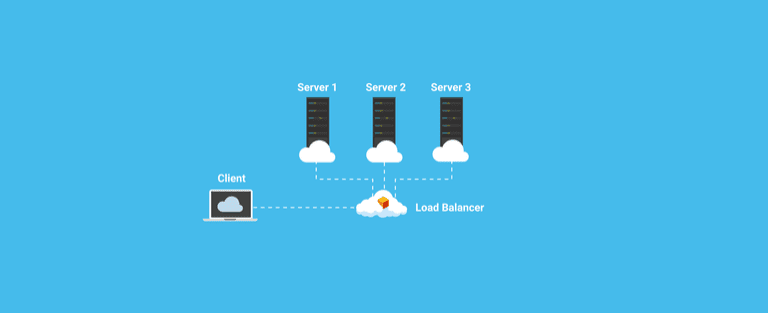 Elastic Load Balancer – Parallels RAS Front-End Load Balancing Using AWS Elastic Load Balancer (ELB)
This guide shows the step-by-step configuration for deploying Amazon Web Services™ (AWS) Elastic Load Balancer (ELB) to front-end and load-balance a Parallels® Remote Application Server (RAS) environment.
Note: It is assumed that the reader has a basic understanding of both AWS ELB and Parallels RAS. This guide will only focus on the configuration of AWS ELB and Parallels Secure Client Gateways load balancing. It is assumed that a Parallels RAS environment has already been deployed and configured on EC2 instances with 443 Inbound rule on the Parallels Secure Client Gateways security groups. 
Get more information about Parallels RAS.
Get more information about AWS Elastic Load Balancing.
Elastic Load Balancer Document Process Flow
The process that will be discussed is illustrated below:
Choose the Load Balancer Type
Configure Load Balancer
Configure Routing
Register Targets
Review and Create
Finalize Configuration
Test and Evaluate Load Balancing
Step 1: Choosing the Load Balancer Type
A load balancer serves as the single point of contact for clients. The load balancer distributes incoming traffic across multiple targets, such as Amazon EC2 instances acting as Parallels RAS Secure Client Gateways.
Elastic Load Balancing supports the following types of load balancers: Application Load Balancers, Network Load Balancers, and Classic Load Balancers.
For both Parallels native clients and Parallels HTML5 Client connectivity, the TCP Network Load Balancer is required.

See more information about AWS Network Load Balancer.
Step 2: Configure Load Balancer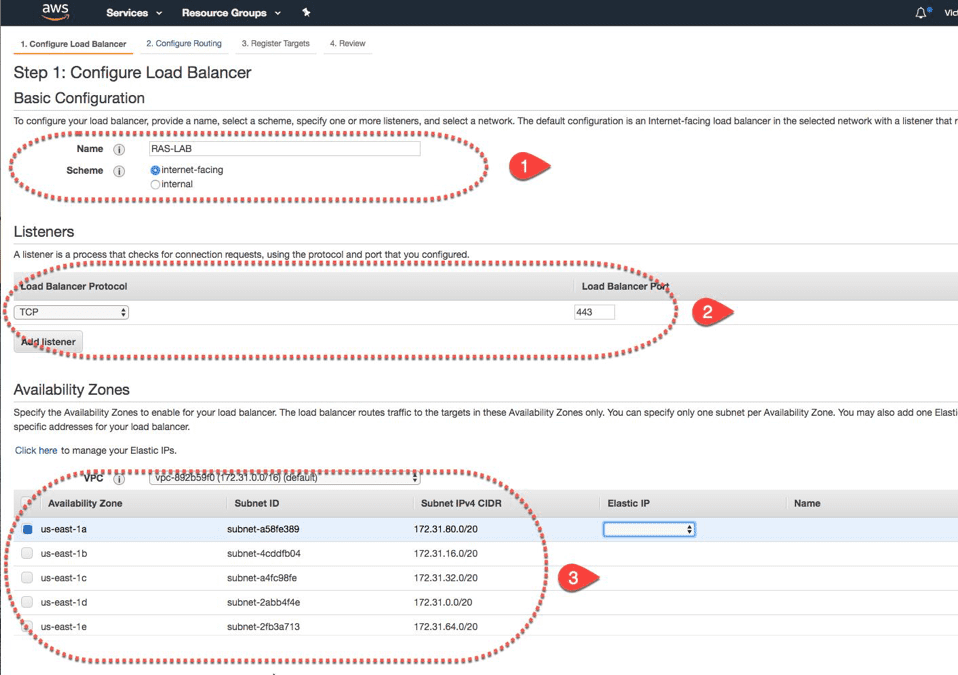 Step 3: Configure Routing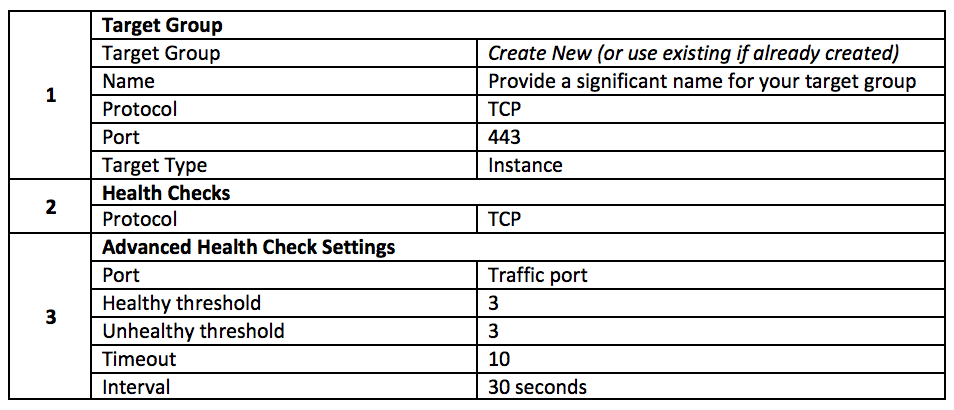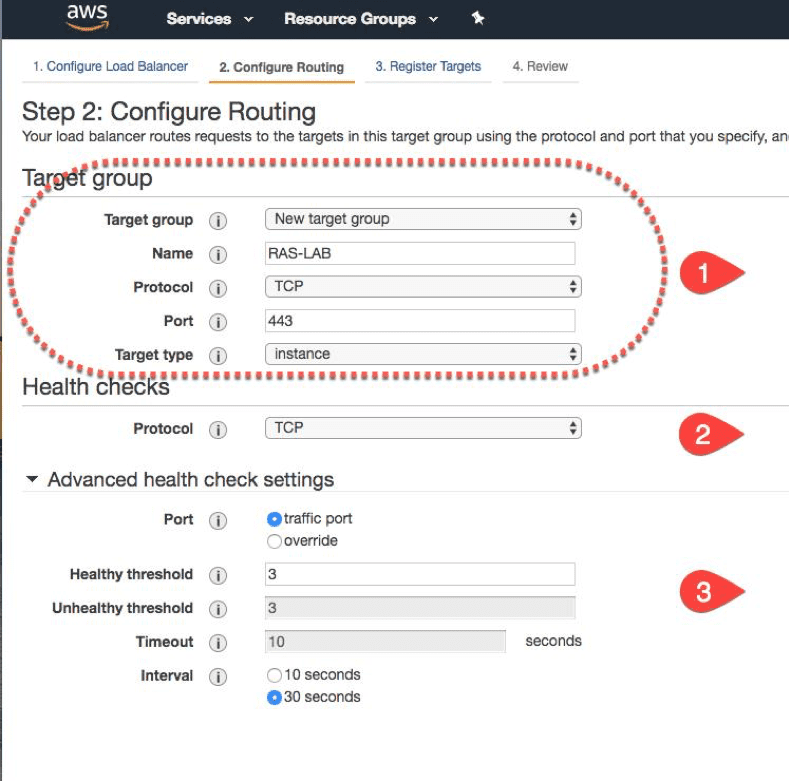 Step 4: Register Targets
Register targets with your target group. If you register a target in an enabled Availability Zone, the load balancer starts routing requests to the targets as soon as the registration process completes and the target passes the initial health checks.
Click "Add" to register the EC2 instances acting as Parallels RAS Secure Client Gateways to register targets in your previously created target group.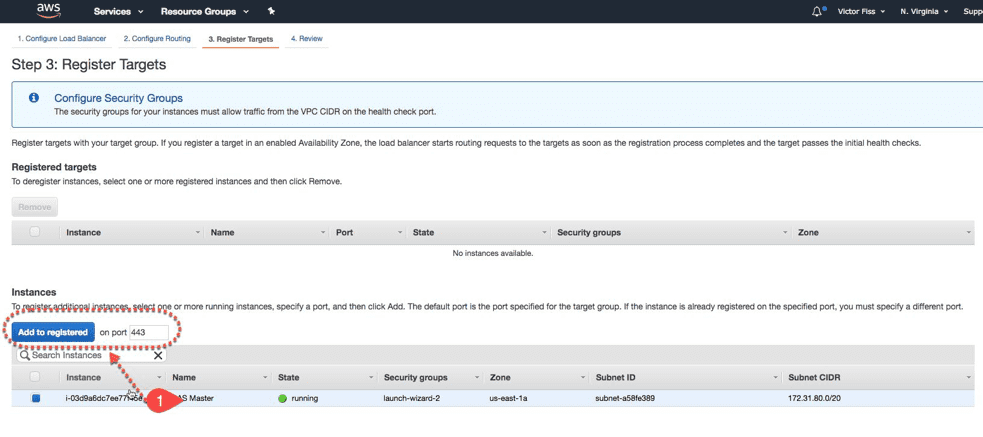 Step 5: Review and Create
Review the load balancer details before continuing.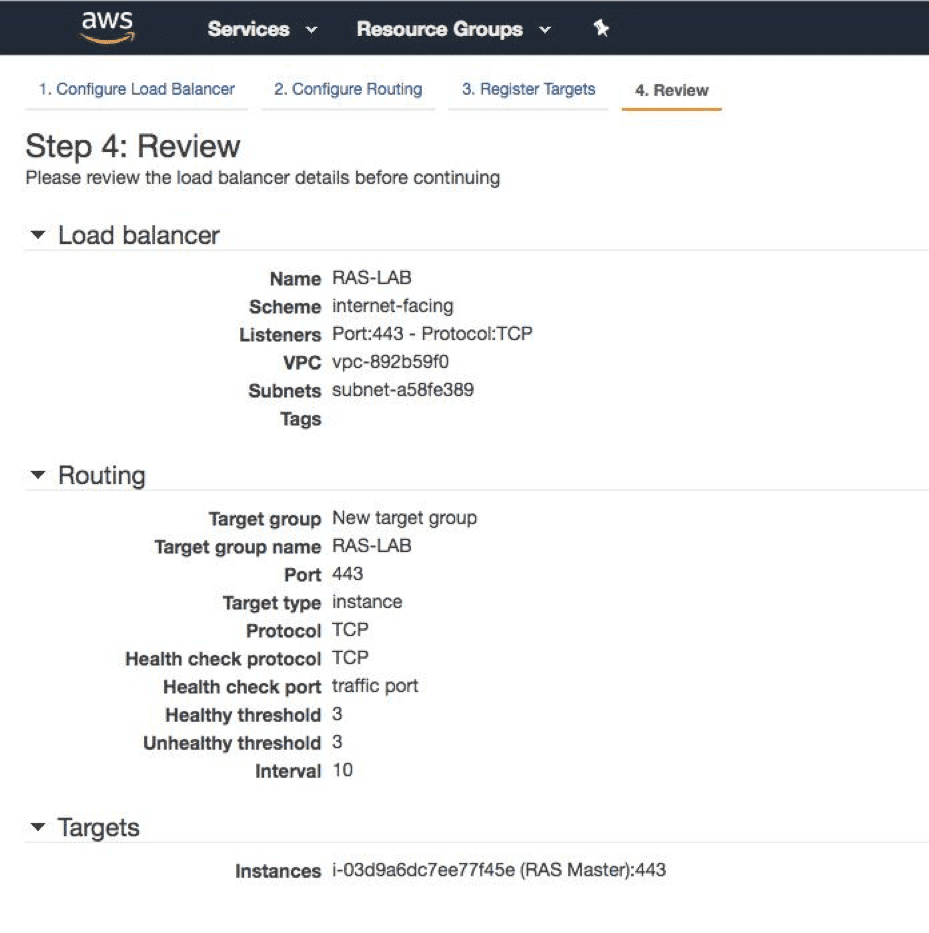 Progress to deploying and load balancer:

Step 6: Finalize Configuration
Once successfully created, open the AWS navigation pane and go to Target groups. Choose the Target group created in Step 3 and right-click to edit attributes.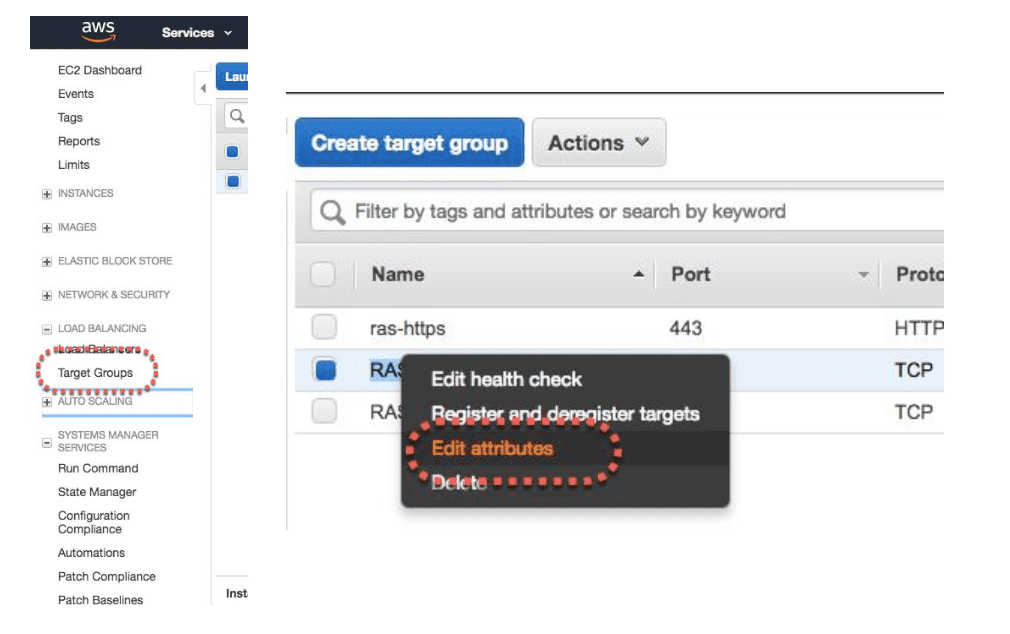 Edit the deregistration delay from default 300 to 0 and click "Save."

See more information about the deregistration delay.
Step 7: Test and Evaluate Load Balancing
You can test the load balancer configuration by taking note and copying the DNS name given to it, as shown from Load balancers > Description > Basic configuration.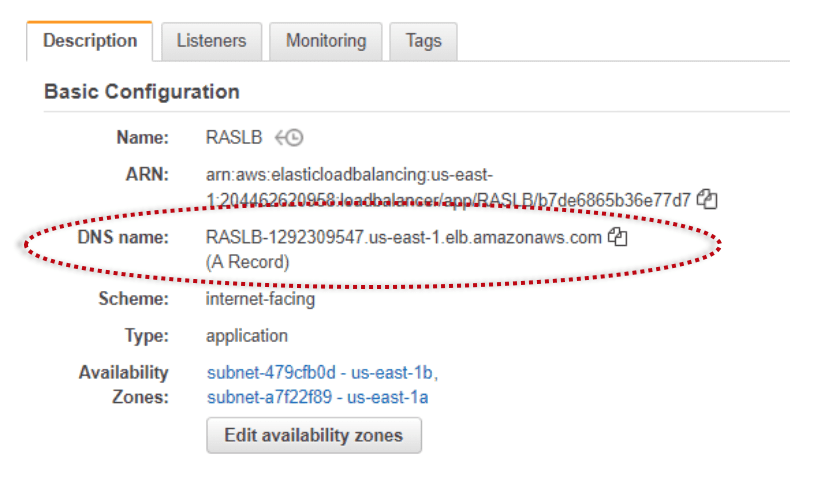 Paste the DNS name (or IP) in the browser, and the Parallels RAS HTML5 Client Portal should be visible.

Log on and confirm application launching by using the HTML5 Client and/or the Parallels Client installed on your device by choosing the delivery method (right-click for menu).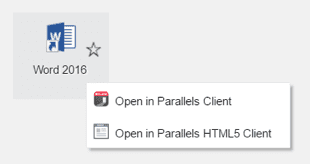 Alternatively, you can also directly use Parallels Client with this configuration.