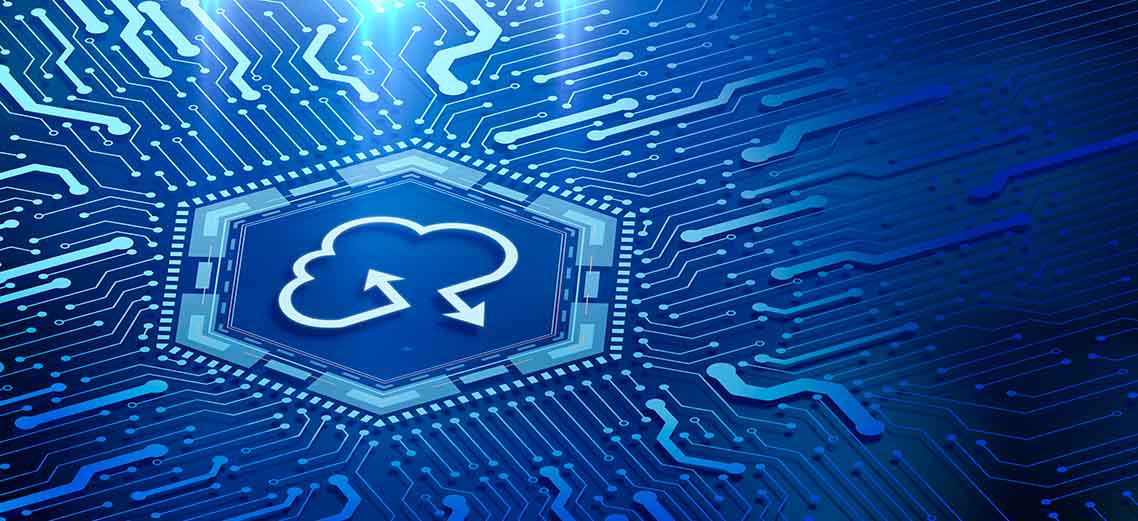 Azure Virtual Desktop and Citrix: Virtual Desktop Management Solutions
More organizations are moving their traditional, on-premises data centers to the cloud as remote work becomes even more popular. However, hybrid cloud infrastructure with a mix of data centers on private and public clouds remain ideal for organizations with already substantial investments in on-premises environments, or if required by law to keep sensitive data on-premises. For organizations using Citrix, integrating Azure Virtual Desktops into their current infrastructure is a viable option.
How Do Citrix and Azure Virtual Desktop Compare?
Citrix has a product that is similar to Azure Virtual Desktop called Citrix Virtual Apps and Desktops. Used in virtual desktop infrastructures (VDIs) and Desktop-as-a-Service (DaaS) solutions, both products have their own set of pros and cons. However, how do they measure up in terms of cost-efficiency, accessibility to small and mid-sized businesses (SMBs), ease of administration, and user experience? Let's look at both platforms to determine which is better.
Citrix requires servers with Windows Server OSs and Windows Remote Desktop Service client access licenses (CALs). If your organization requires Microsoft 365, you'll need Office CALs for your users too. Aside from hardware and software, you may need to pay for specialized consulting services to set up your infrastructure.
In contrast, Azure Virtual Desktop is already included in Microsoft 365. To use the platform, organizations only have to pay for their Azure subscriptions. However, specialty consulting services might still be needed, particularly for organizations new to Windows.
In terms of ease of administration, Azure Virtual Desktop and installed applications can be managed centrally from the cloud. Again, the transition is easier for organizations already on Windows 10.
How Do Citrix and Azure Virtual Desktop Work Together?
While Azure Virtual Desktop may enjoy an advantage over Citrix Virtual Apps and Desktops, if you're already using Citrix in your on-premises datacenter, you don't have to choose one over the other. You can leverage your familiarity with Citrix and combine these two platforms in a way that would be advantageous to your organization.
In the typical Azure Virtual Desktop-powered infrastructure, Microsoft takes care of everything, from the management services that maintain and provide access to the desktops and applications in the Azure cloud to its computing, networking, and storage components.
Citrix offers several alternatives to this Microsoft-only, cloud-based infrastructure, allowing the use of Citrix features that are otherwise not available in Azure Virtual Desktop. For example, Citrix Virtual Apps and Desktops Standard for Azure is a preprogrammed solution for adding fully managed desktops to your infrastructure.
What Are the Benefits of Using Azure Virtual Desktop and Software like Citrix?
By combining Azure Virtual Desktop with Citrix, you can make your infrastructure better, especially if you're aiming to set up a hybrid cloud infrastructure. The advantages of using them together include:
Provisioning of virtual machines (VMs) from a golden image onto Azure using the Citrix Machine Creation Service, which is also used for updating VMs and rolling them to their previous states, if needed.
Optimizing user experience with the proprietary HDX Protocol from Citrix. HDX delivery is facilitated through the Citrix Workspace application, which supports a wide range of non-Windows platforms, including Android, iOS, Linux, macOS and any HTML5-compatible browser.
Use of adaptive display technologies across individual applications even in low-bandwidth situations, allowing servers to host more desktops and applications. It also makes Citrix ideal for remote work arrangements where regular voice and video calls between team members are required.
More efficient delivery of OneDrive, Outlook, Microsoft Teams and Skype in virtualized sessions, thanks to Microsoft 365 extensions.
Using the AutoScale power management feature that allows workloads to be powered on or off on demand, keeping your compute costs under control.
Access to virtual apps and desktops based on Linux distributions such as RHEL, CentOS, SUSE and Ubuntu. All this is made possible by the Linux Virtual Delivery Agent (VDA).
More secure and reliable network connections between users, desktops, applications, and datacenters, thanks to Citrix SD-WAN. Advanced security features provide continuous protection against security threats.
Use of a single console for resource management in on-premises datacenters and the cloud. Other innovative features include session watermarking to prevent data loss, session recording for record and playback of user sessions, and detailed reporting to help guide IT staff on the proper corrective measures to take in case of system failure.
Faster delivery of turnkey DaaS solutions using Citrix Virtual Apps and Desktops on Azure.
Analysis of user performance, allowing timely and faster issue resolution. Risky user behaviors that could adversely impact the infrastructure are logged, tracked and analyzed, allowing remediation before the situation becomes more serious.
Parallels RAS as an Alternative to Citrix Virtual Apps and Desktops for Azure
Parallels® Remote Application Server (RAS) is a viable alternative to deploying virtual desktops and applications on Azure. Using Azure as a hypervisor, Parallels RAS allows organizations to provision and scale VDI and DaaS workloads on-demand, leading to faster deployments and simplifying management. Moreover, it extends the capabilities of Azure Virtual Desktop by integrating and managing all workloads and resources from a centralized console.
Organizations may integrate Parallels RAS within their new or existing Azure Virtual Desktop-based infrastructures and deliver a comprehensive solution to end users that includes access to applications and desktops on VDI and Remote Desktop Session Hosts (RDSH). Parallels RAS supports on-premises, hybrid and public cloud environments, as well as Windows 10 Enterprise multi-session hosts and multi-cloud deployments.
Parallels RAS on Azure delivers faster, scalable and more reliable access to corporate applications globally, at an affordable cost. It also comes with a simple, full-featured licensing model. By using the platform, IT departments can repurpose a considerable portion of their budgets to other pressing projects.
You can check how Parallels RAS can help streamline your application delivery on Azure by downloading the trial.
Growth Opportunities for MSPs, ISVs, VARs and SIs in the Post-Pandemic Era
The Road from VAR to MSP: How to Successfully Transition from One-Off to Recurring Revenue