Citrix Licensing: Confusing Doesn't Even Describe It! | Parallels Insights
Citrix Licensing
: U
nnecessary 
Complications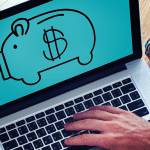 One of the most difficult things about choosing Citrix for a virtual application and desktop project is having to sift through the complexities of various product licenses to find the right fit for your organization. Unless you manage to untangle the complex web of product lines, editions, and license models, you could end up investing in an infrastructure that's either atrociously deficient or an overkill.  
Product 
L
ines, 
E
ditions, and 
L
icense 
M
odels
A Citrix-based virtual application and desktop solution consists of several components. Aside from Citrix Virtual Apps (formerly XenApp) or Citrix Virtual Apps and Desktops (formerly XenDesktop)—the main products for this kind of infrastructure—you will also need to purchase add-ons like Citrix ADC, Citrix Gateway, and Citrix SD-WAN before you can build a truly operational infrastructure. 
Each of those products have multiple editions (e.g. Standard, Advanced, or Premium) and license models (e.g. User/Device or Concurrent), with each edition coming with its own set of features. Because you will only be licensed to use the features of your chosen edition—and because the price difference between editions can be substantial—it's important to go over those features thoroughly before deciding which edition to purchase.  
For example, let's say you initially want the ability to deploy virtual applications. You need to review the various features of the Citrix Virtual Apps Standard, Advanced, and Premium editions. But what if later on you realize you actually need to deploy VDI virtual desktops as well? You will then have to look further, because not even the Premium edition of Virtual Apps supports VDI. You need Citrix Virtual Apps and Desktops for that. You need to review the Standard, Advanced, and Premium editions of this product line as well, because they too consist of different features. And then there's the issue of pricing. 
Citrix 
L
icensing 
C
omes with a 
H
efty 
P
rice 
Ta
g
To start, a single license of Citrix Virtual Apps can cost over $600. Depending on the size of your workforce, your total costs could run up to hundreds of thousands of dollars, so it's important to be thorough in picking the right license.  
Furthermore, if you purchase any of these product licenses, you are also required to purchase Customer Success Services (CSS) for a minimum of one year. CSS is basically Citrix technical support. 
Due to the complexities of Citrix licensing and the need for additional components, most companies who invest in this particular virtual application and desktop delivery solution have to hire more than one IT admin.  
An Alternative to Citrix Complications
You can save up to 60% if you use Parallels® Remote Application Server (RAS), which also has a much simpler licensing structure. All features of Parallels RAS are included in a single edition, with no add-ons. Because of its uncomplicated licensing and infrastructure, Parallels RAS usually requires only one admin.
Trying out Parallels RAS is easy as well. Just grab a free 30-day trial and experience simple virtual application and desktop delivery. 
References:
Brian Madden | Citrix Cloud licensing is complicated, just like on-premises licensing 
Lakeside | Choosing Between Concurrent and User/Device Citrix Licensing 
Basvankaam | Citrix licensing (and Microsoft) demystified? I need your help! 
Umbee | Citrix XenApp vs XenDesktop: Key Differences 
TechTarget | Citrix XenApp