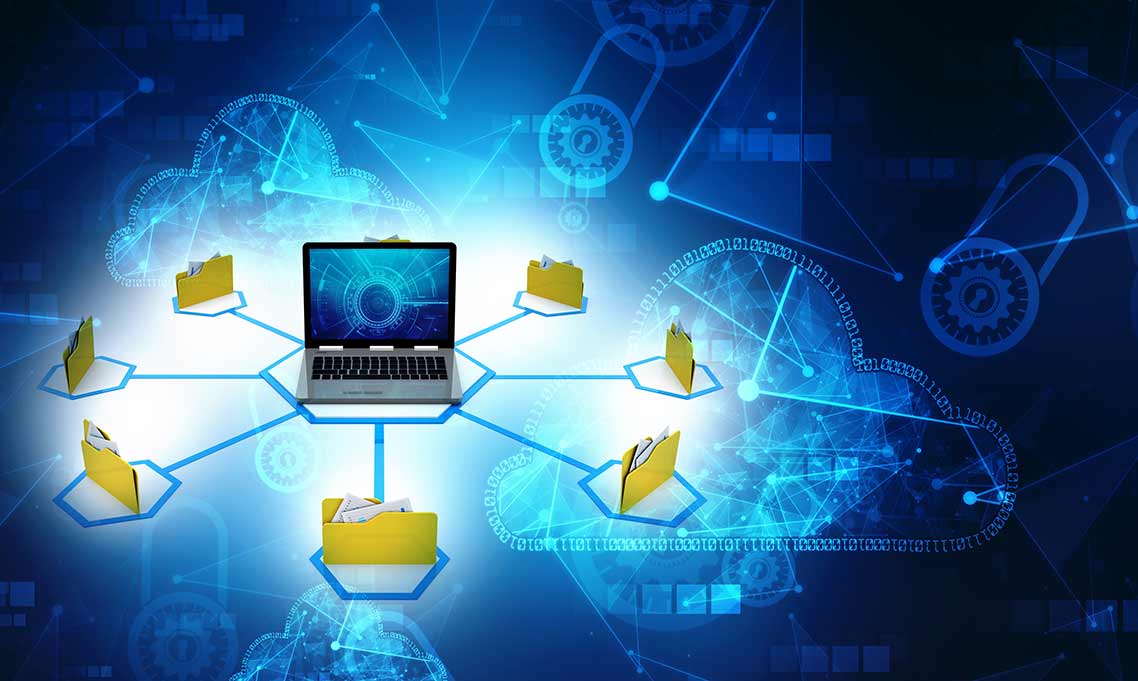 Citrix SD-WAN: What Is It and How Is It Used? | Parallels Insights
Citrix NetScaler SD-WAN is a software-defined wide area network (WAN) solution designed to ensure optimal network performance and reliability. It comes in three forms: a physical appliance, a virtual appliance, and a cloud-based appliance.
Even before it was called NetScaler SD-WAN, Citrix SD-WAN was known by the following names:  WANScaler, Branch Repeater, and CloudBridge. It was primarily a WAN optimization and Quality of Service (QoS) device in those early days. At its core, it still is.
Main Functionality of Citrix SD-WAN
Citrix SD-WAN consists of a WAN architecture that blends and virtualizes networks like broadband internet, multi-protocol label switching (MPLS), and satellite from a centrally managed software. SD-WAN's main functionality is to separate the administration of WAN architecture from the underlying hardware.
SD-WAN solutions streamline network management, route application traffic based on the current network conditions, and allow access to enterprise intranets in real-time. Each Citrix SD-WAN instance is hosted on-premises or on hybrid cloud-hosted locations. A web of virtual paths is established from virtual IP addresses assigned to each instance, and hence virtual tunnels are created between the instances. These instances identify traffic, route it to other paths and direct it to the destination by reducing latency, loss, and jitter.
SD-WANs are programmable, scalable, consistent, and offer flexible deployment options. It streamlines networking management and allows dynamic routing of data based on prioritization, network conditions, policies, and bandwidth considerations. This, in turn, leads to cost-effective, policy-driven performance that integrates security management.
SD-WAN Editions
There are four different editions available for Citrix SD-WAN appliances:
Citrix SD-WAN Advanced Edition (AE)
Edge Security functionality is available in this Edition. It includes security capabilities such as web filtering, anti-malware, intrusion prevention.
Standard Edition (SE)
This Edition focuses on traffic optimization by routing traffic based on session characteristics and priority. It offers:
WAN Aggregation over diverse networks.
Quality of Service for queuing and bandwidth allocation.
Network control by offering gateway integration and dynamic routing.
Optimization Edition (WANOP)
This Edition focuses on optimizing session bandwidth usage and offers the following features:
Accelerates client-server TCP connections to maximize session throughput
Applies TCP protocols and reduces session bandwidth by uncompressing traffic
Stores session content segment as a cache to save bandwidth
Premium Edition (PE)
This Edition offers a broader set of use cases by combining the functionalities of the Standard and WanOP editions.
How Citrix SD-WAN is Used in Business
Businesses use SD-WAN to enhance access to Software as a Service (SaaS) applications, virtual applications and desktops, and other cloud or on-premises datacenter resources. In virtual application and desktop delivery use cases, SD-WAN is usually deployed in support of Citrix Virtual Apps (formerly XenApp) or Citrix Virtual Apps and Desktops (formerly XenDesktop). There, it takes charge of accelerating applications and desktops. This capability can be helpful to business operations that involve high-performance, graphics-intensive applications.
Citrix SD-WAN Limitations
Despite its functionality, many people avoid SD-WAN as it's known to be too complicated and complex.
A single Citrix SD-WAN WANOP Edition VPX 200 Mbps On-Premises Subscription License can also be expensive. Furthermore, it entails purchasing additional hardware and requires specialized training to set up and maintain. And remember, SD-WAN must still be paired with Citrix Virtual Apps or Citrix Virtual Apps and Desktops if it's to be used for virtual application and desktop delivery.
Citrix SD-WAN Alternatives
If you can obtain the same set of results using alternatives, investing in an expensive and complicated solution does not make much sense. Here are some Citrix SD-WAN alternatives that you can consider:
Cisco Meraki
Cisco Meraki is one of the most popular, feature-rich, and cost-effective SD-WAN vendors. It offers new features like device enrolment and provides a full stack of connectivity. However, it is essential to consider that your network needs to be Meraki end to end.
Silver Peak
Silver Peak is also feature-rich and capable of supporting applications, intelligent data flow, and user security. The company pushes SD-WAN as an Internet-based service and offers other features such as forward error correction. Silver Peak makes the transition from MPLS to Intenet a less complicated process.
VMWare VeloCloud
With some similarities with Silver Peak, VMWare VeloCloud also offers forward error correction and optimization capabilities for TCP. It also provides full firewall functionality for both hardware and software clients. It offers cloud resident gateways and improved performance over degraded links making it a better alternative to Citrix SD-WAN.
Oracle
Oracle controls WAN path access via on-premises or cloud management solutions and offers seamless failover for Vice and UCaas. Oracle SD-WAN is suitable for smaller deployments at a lower cost.
BigLeaf Networks
Bigleaf Networks offer a cloud-based SD-WAN solution for large enterprises and can automatically adjust patterns for traffic as new apps are introduced to the existing network. Hence, the dynamic load balancing capabilities amalgamated with internet performance adjustments make it another Citrix SD-WAN alternative to consider.
There's Another Option: Parallels RAS
Why would you spend money on expensive and complicated products when you can get similar results from a single solution?
Parallels® Remote Application Server (RAS) is an all-in-one application delivery and virtual desktop infrastructure (VDI) solution that enables users to remote access from anywhere, on any device, at any time. This cloud-ready software is simple to deploy and empowers organizations to centralize IT infrastructure management, integrate with Azure Virtual Desktop, streamline multi-cloud deployment, reinforce data security and improve IT process automation.
Parallels RAS offers High Availability Load Balancing (HALB), distributing data traffic among remote desktop servers and gateways with resource-based distribution (user sessions, memory, and CPU). As a single licensing model, Parallels RAS requires no third-party add-ons.
Curious about Parallels RAS?