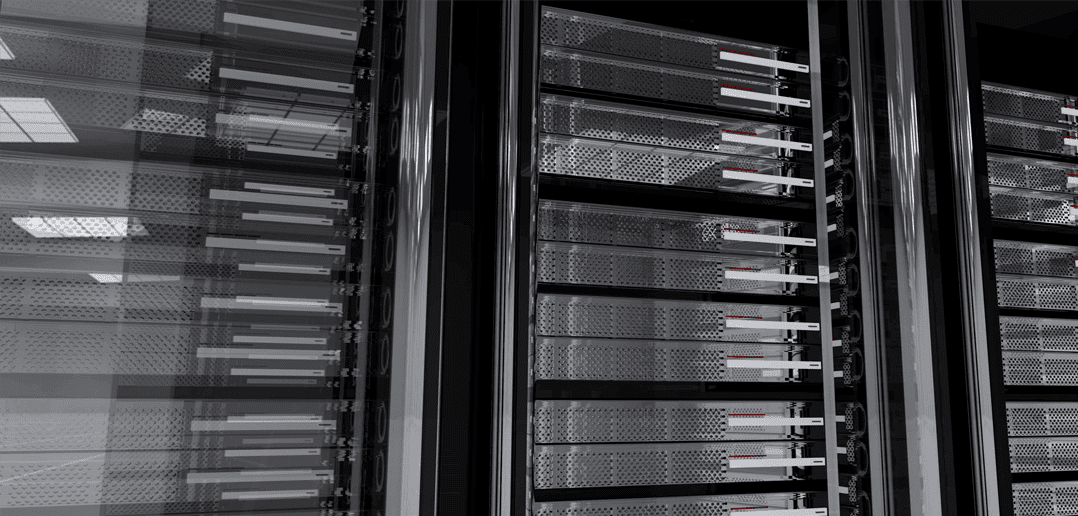 Data-Tech Relies On Parallels RAS To Deliver Services
"Cost savings and simplicity were the #1 benefits of the switch to Parallels RAS. Moreover, Parallels RAS offered better management of infrastructure with an intuitive and centralized dashboard." Chris Lietz, President / CEO, Data-Tech
Data-Tech switched to Parallels RAS to provide virtual application and remote assistance services to businesses, resulting in better management of business procedures and significant savings in operational costs.
Data-Tech Company Overview
Data-Tech is a leading provider of Managed IT Services in Tampa Bay. Established in 1996 with a vision to provide secure and reliable IT support and services, the company has quickly acquired a global reach. Data-Tech provides a range of IT services including Managed IT Services, Cloud Services, VOIP, Telephony and Cabling, Disaster Recovery and Backup, Healthcare IT Management, and Data Hosting. The company provides tailor-made IT solutions to growing businesses. With an experienced IT team, the company has been providing award-winning IT services for 19 years and counting.
The Challenge
Being a leading Managed Service Provider, Data-Tech has to deal with different customers with different requirements and from different time zones. It is a challenge to provide customized IT solutions for each company. Moreover, it is not easy to track the resource consumption of each client. The complex Windows server management environment makes it difficult to understand and monitor the entire infrastructure. Data-Tech was looking for a centralized management tool that is cost-effective and easy to use. The company was using a Citrix virtualization platform earlier, which was expensive and not very easy to use.
The Solution
Data-Tech switched to Parallels Remote Application Server to publish applications and provide remote assistance. The company publishes all Microsoft applications and several other third party applications. VDI and RDS are deployed, and there are 10,000 concurrent users. The company uses Windows Server 2012 and Windows desktop.
Application publishing, desktop management, and load balancing are the features of Parallels RAS that Data-Tech uses most. Parallels RAS has enabled Data-Tech to manage the infrastructure effectively from a single dashboard.
With Parallels RAS, Data-Tech has been able to use its data center to offer services to companies based on their needs. A company needing a specific application such as Microsoft Word to be delivered to its employees simply pays Data-Tech for that service instead of buying and installing the software on local machines. Using Parallels RAS, Data-Tech is able to publish MS Word effectively to the customer's employees – a win-win situation for Data-Tech and its customer.
By using Parallels RAS, Data-Tech has created a centralized management system that can deliver applications and virtual desktops seamlessly, while enabling the company to provide real-time assistance.
With the earlier virtualization platform it was using, Data-Tech faced issues with technical support, which was slow and sometimes unresponsive. After the switch to Parallels RAS, issue resolution was faster.
Key Benefits
Data-Tech gained an immediate benefit by means of the ability to deliver tailor-made applications seamlessly to customers, while monitoring the entire server management environment. Application publishing and printing have been especially useful. Delivery of resources from different hypervisors is now easy. With the Parallels Reporting services, Data-Tech tracks the resource consumption of each customer accurately, so that billing is simple. With 24/7 connectivity, the company provides remote assistance to different customers at different locations and times. Data-Tech has leveraged the capabilities of Parallels RAS to create new business opportunities. The company is planning to add more users and is confident that Parallels RAS will be instrumental in making this work.
About Data-Tech

Data-Tech is a leading Managed Services Provider in Tampa Bay. With expertise in IT Consulting Services, the company provides dependable IT-related services to growing businesses. Through its dedicated account managers, the company offers highly reliable IT consulting services to businesses of all sizes. The company has completed a Service Organization Control (SOC) 2 Type 2 Audit, meaning that the organization's systems are standardized and up to running a large data center. For more information, visit https://www.datatechitp.com/
About Parallels RAS
Parallels RAS is a connection broker between users and virtual resources such as VDI and RDS. The software enables you to publish full desktops, applications, and documents from Microsoft (HyperV), VMware (ESXi), Citrix (Xen), as well as RDS. It distributes data, apps, and desktops consistently across multiple platforms such as Windows, Linux, Mac, iOS, Android, Windows Phone, and Chrome OS, and even accepts clientless HTML5 browser access.
Parallels RAS is a powerful load balancing tool that offers complete redundancy, for effective business continuity management. It monitors the workload of each server and gateway autonomously, and automatically routes traffic to the least loaded server and/or gateway. Failover protection reroutes workload effectively from failed or inoperative servers and/or gateways to operational hardware. With the Parallels business continuity management system, traffic is balanced intelligently across servers and gateways, and applications deliver peak performance without overloading the system.