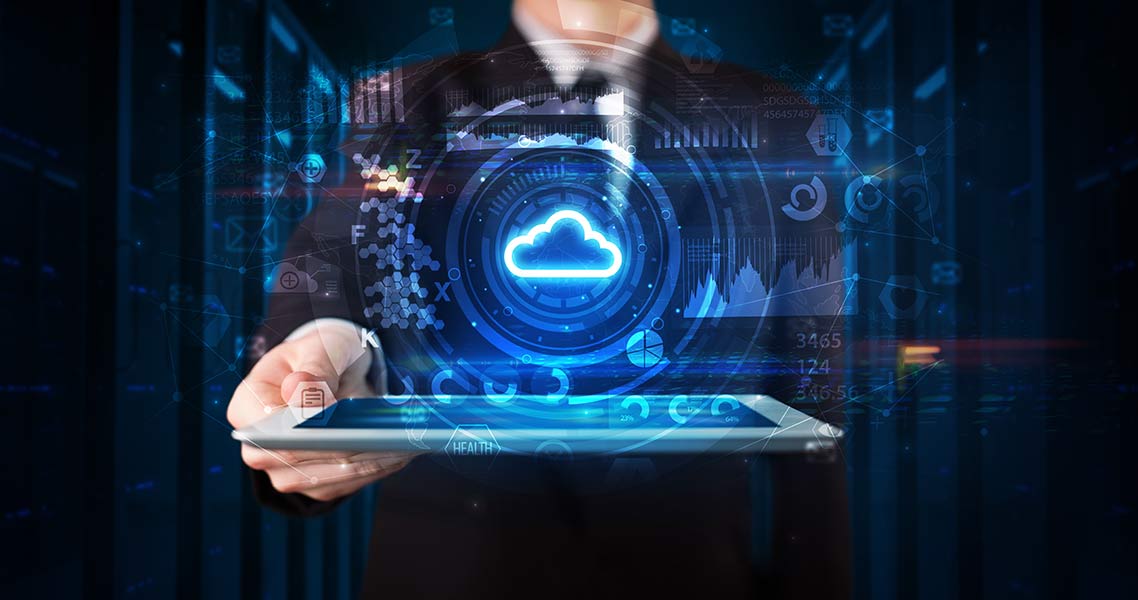 End User Computing, Virtualization, and Cloud Technology: The Current Market State and Future Opportunities 
The end user computing (EUC), virtualization, and cloud technology industries are currently experiencing a range of market changes, with pressure on businesses from both the technical and economic fronts. Key technology players in the space are also undergoing major transformations.
In this blog post, we'll take a closer look at the current state of these industries and the opportunities that recent changes present for organizations and partners.
Big Virtualization Vendors, Big Changes
In January 2022, Citrix announced that it would be acquired by private equity firms Vista Equity Partners and Evergreen Coast Capital, an affiliate of Elliot Investment Management, for $16.5 billion.
As stated in the press release, Vista and Evergreen plan to combine Citrix with enterprise data management firm TIBCO Software, which is one of Vista's portfolio companies. The hypothesis is that the combined offering could be an interesting opportunity in the enterprise space with TIBCO's analytics offering integrated to collect and visualize data from Citrix environments.
In May 2022, Broadcom, traditionally known as a developer and supplier of semiconductors, announced it would acquire VMware for $61 billion. This comes after VMware's 2021 spin-off from Dell Technologies, which was intended to enable the company to focus and execute its multi-cloud strategy while attaining more operational and financial flexibility. With VMware's large presence in the industry, this acquisition has left many asking what this means for both VMware's future and its customers.
Following previous Broadcom acquisitions, such as CA Technologies in 2018 and Symantec in 2019, the key post-acquisition strategy was to aggressively reduce expenses. This led to cuts in various departments, including research and development.
This fact, coupled with Broadcom's own statement during its November 2021 Investor Day, had led to fear that the new Broadcom-VMware will only focus on top strategic enterprise customers. While it's too soon to know what the actual impact will be, customers may face potential price increases, stalled development, and degraded support quality, all of which took place in the aftermath of previous acquisitions under the same strategy, according to an IT World Canada article.
The Impact of Inflation and Hybrid Workforces on Global Markets and Technology
High inflation, which is currently happening on a global scale, is a major challenge for every organization. Price pressures are unusually high and are expected to remain this way in the near term due to rising oil and gas prices, food prices, the war in Ukraine, and global supply shortages.
In the US, inflation has accelerated to a 40-year high, with consumer prices rising by an index of 8.6% in May, resulting in a 1% increase as a month-over-month in April. According to the European Central Bank, The Harmonized Index of Consumer Prices (HICP) inflation is expected to remain high, averaging 6.8%, for most of 2022, before gradually declining to 3.5% in 2023, and then to 2% in 2024.
The labor market was already experiencing significant transformations even before COVID-19 hit. The global pandemic accelerated the pace of these changes and led many businesses to quickly adapt to market changes to ensure business continuity and survival. This led to a global change in how employees and organizations alike approached work, with many adopting remote work policies that have since become permanent.
As a result, organizations across all industries, from financial services to retail to healthcare and education, are investing in new tools and technologies to empower productive remote workforces by delivering virtual access to critical business tools and data. To drive these services, IT teams are moving more workloads to the cloud and deploying new tools that play a vital role in their day-to-day operations.
Today, remote and hybrid work environments must support today's distributed workforces, which comprise a mix of in-office, remote, and on-the-go workers. Due to this, remote access, collaboration tools, Desktop as a Service (DaaS), Software as a Service (SaaS), and other cloud services have seen huge increases.
The DaaS market reached $5.5 billion in 2022 and is projected to hit $17.8 billion by 2029, while the SaaS market was valued at over $143 billion in 2021 and is projected to reach over $729 billion by 2028. Customer-focused service providers and vendors have accelerated their roadmaps to sustain this influx and support both employees and businesses.
Parallels RAS Provides a Key Opportunity for SMEs and Mid-Market Organizations
Corel®, a privately held KKR portfolio company headquartered in Ottawa, is known for its portfolio of leading productivity and creativity software and services, including Parallels®, CorelDRAW®, MindManager®, and WinZip®.
Corel has a history of meeting technical and economic challenges head-on by investing in product innovation and accretive acquisitions. In contrast to other leading players in the EUC, virtualization, and cloud technology markets, Corel saw the need to double down on its customer-focused strategy with today's modern hybrid workforce in mind. Case in point: In June 2022, Corel announced its acquisition of Awingu.
The combination of Awingu, as a lightweight web-based workspace solution, and Parallels RAS, a feature-rich application and virtual desktop infrastructure (VDI) solution, will give end users the added flexibility and freedom they need to securely work from anywhere, at any time, on any device or operating system, thorough Parallels' secure workspace solution.
This one-two punch will help increase security at the browser level for customers who need to access the cloud, on-premises legacy applications, and SaaS applications and provide a range of solutions for customers leveraging on-premises, hybrid, and any type of cloud delivery.
Through its current portfolio of products under the Parallels brand (which includes Parallels Desktop in addition to Parallels RAS and now Awingu), Parallels is actively paving the way for organizations to shift to fully remote and hybrid work models.
This is integral, as many organizations rushed to enable remote access to their applications and data during the beginning of the pandemic. Now they are looking at more sustainable delivery methods with an increased focus on security to combat ever-increasing cybersecurity threats.
Incorporating zero trust security framework into the Parallels product lines will enable organizations to explore alternatives to virtual private networks (VPN), which are often considered rigid, non-scalable, and not in alignment with company and industry security requirements when delivering mission-critical applications and data.
Parallels focuses on meeting the needs of small to midsize enterprises (SME) and mid-market organizations, which is a breath of fresh air for those seeking a secure, flexible, and cost-effective virtualization solution.
Parallels RAS also supports direct integration with Microsoft Azure and Azure Virtual Desktop, and with the August 2022 release of Parallels RAS 19, Amazon Web Services via integration with Amazon EC2—all of which is in addition to on-premises environments supporting Microsoft Hyper-V and VMware vSphere and hyperconvergence solution providers Nutanix and Scale Computing.
All Parallels RAS functionality is available through a single, concurrent-based user license, which helps organizations optimize costs during today's challenging times while also meeting productivity, security, and compliance requirements.
Parallels RAS 19 brings a renewed focus on deployment flexibility and security while enhancing simplicity and usability for IT administrators and end users. Our goal is to enable enterprises, independent software vendors (ISVs), and managed service providers (MSPs) to be more agile and extend their service offerings—all from a single management console.
According to Gartner®, "by 2024, organizations with IT teams that understand the needs of customers will outperform other organizations' customer experience metrics by 20%."1
At Corel, we strive to deliver the best customer experience by working closely with our customers to understand their needs while continuing to invest heavily in our research and development department.
Corel is on a clear growth trajectory, with the acquisition of Awingu being just one part of our short and long-term plans. We've opened a plethora of new roles in the areas of product and engineering, DevOps and security, in addition to sales and marketing.
Our goal is simple: to continue to support and expand our customer base and deliver on our ambitious goals to embrace the new world of work. For a complete list of Corel's open positions, visit our Careers page.
Learn more about Parallels RAS.
---
1 Gartner®, "Architect a Better B2B Sales Experience With Gartner's Customer Experience CORE Model", Melissa Hilbert, 26 October 2021. GARTNER is a registered trademark and service mark of Gartner, Inc. and/or its affiliates in the U.S. and internationally and is used herein with permission.