Financial IT Challenges in 2019 | Parallels Provides a Solution
IT Banking Trends in 2019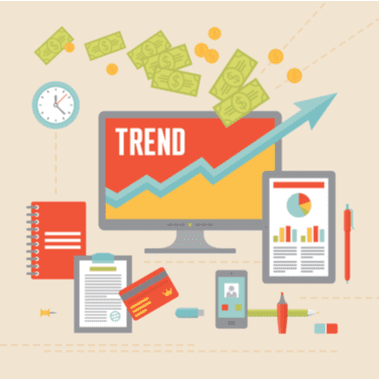 When it comes to deploying the latest technology, there is a noticeable delay concerning the banking industry. The main reason is that when migrating to a newer technology, there is no room for even the slightest mistake. So instead of catching up with technology, financial institutions prefer to stay back and feel secure. However, in order to stay competitive and efficient—and to deliver a better customer experience—the financial services industry in 2019 will look closer at cloud computing and mobile services. Keep reading to learn how Parallels can assist with your financial IT challenges.
Cloud Computing
The advantages of cloud computing in terms of agile innovation, risk mitigation, and cost benefits have removed the taboo of public cloud services in this industry. In fact, according to the British Bankers' Association (BBA), these are three key drivers for adoption of public cloud-based services.
Agile innovation – Cloud computing can increase banks' ability to innovate by enhancing business agility, scalability, and workforce productivity.
Risk mitigation – Cloud computing reduces the risks associated with technology capacity, redundancy, and resiliency.
Cost benefits – Cloud computing offers important cost savings by reducing the capital-expenditure requirements for traditional IT infrastructure.
Regulation authorities such as the European Banking Authority (EBA) and the Office of the Comptroller of the Currency haven't completely cleared the path for full adoption of cloud computing in the baking industry. However, many organizations have already started thinking about migration to the cloud in the near future.
Cloud-based core banking solutions provide an opportunity for integrating various services that Millennials use—and will truly change how the banking sector works.
Mobile Experience for Customer and Employees
Internet connectivity and digital adoption across the world is growing at an unprecedented rate. Banking technology is being upgraded to remove the difficulties in accessing and using mobile technologies. Employees require more flexible access to application and data in order to provide a better customer experience, which means IT managers must find the right solution to balance anywhere-and-anytime access with data security.
Parallels Can Help with Financial IT Challenges
Parallels® Remote Application Server (RAS) empowers financial institutions with an all-inclusive, cloud-ready, secure solution for application and desktop delivery. With Parallels RAS, financial organizations can provide their employees with seamless access to applications and desktops on any device, from anywhere. Moreover, Parallels RAS supports private, hybrid, and public cloud deployments, allowing organizations to migrate to the cloud at their own pace.
Learn more about how Parallels supports financial organizations.
---
References
Brighttalk | IDC FutureScape: Worldwide IT Industry 2019 Predictions
Accenture | Top 10 Banking Trends of 2018
The financial brand | 5 Major Retail Banking Challenges in 2018
Money Summit | 3 Crucial Challenges Facing Banks in 2018
American Banker | 9 tech challenges facing banks