How to Change Default Client Settings when Installing the 2X Client v. 8.1
Download 2X Client for windows on a test machine.
Configure the client with the settings that you want to distribute to your users.
Export the settings by selecting menu option "Export Settings" from the "File" menu as shown below.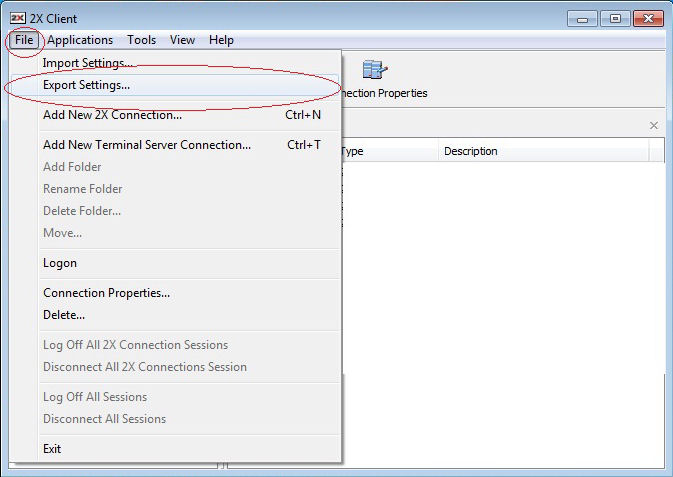 Ensure that file name used is "2Xsettings.2xc".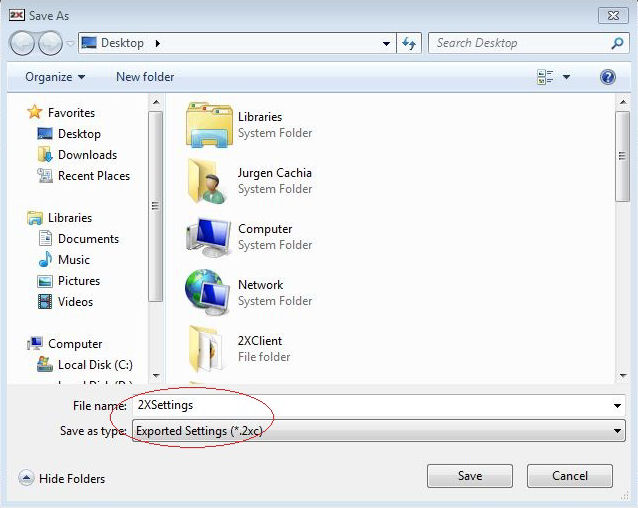 Copy the exported file to the same location where the 2XClient.msi resides.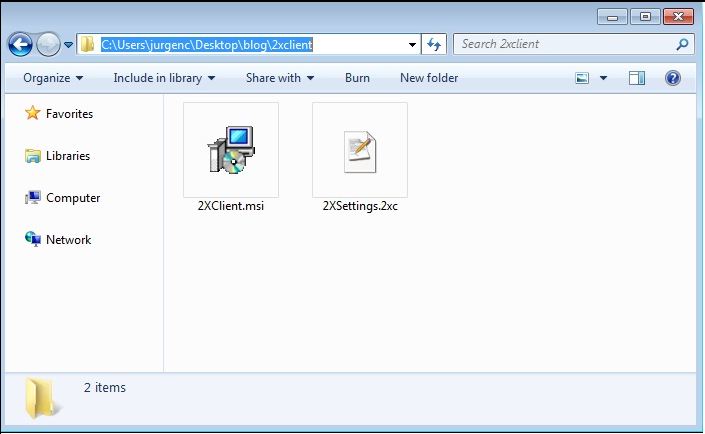 On the user machine;
Open a "Command Prompt" (select runas administrator on Windows Vista or Windows 7)
Change the folder to the localtion where the 2XClient.Msi and 2xsettings.2xc are located.
cd <path>
Deploy the installer by typing the command shown below
MSIEXEC /i "2XClient.msi" OVERRIDEUSERSETTINGS=1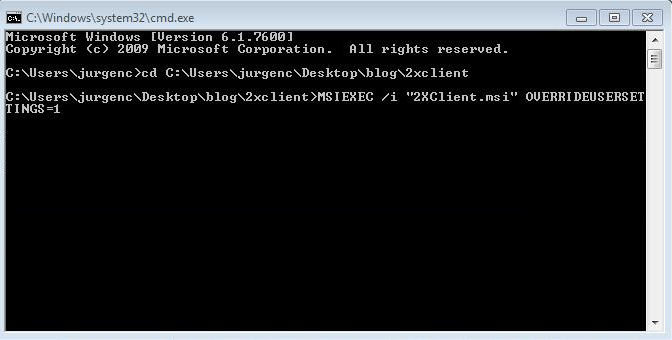 This shall run the installer wizard.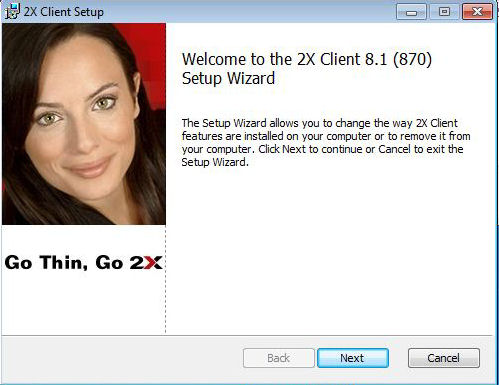 For futher information on how to install 2X client click here