What Are The Microsoft Cloud Services? | Parallels
What 
Are
 Microsoft Cloud Services?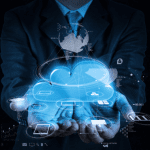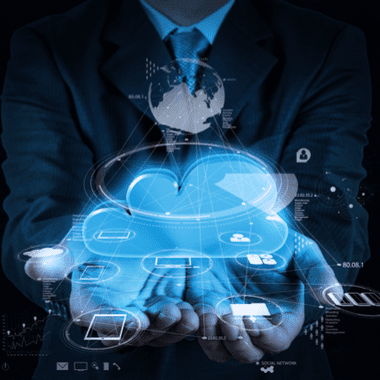 Microsoft Cloud Services provide you with a lot of useful tools for various uses, including: 
Microsoft Dynamics 365 

Dynamics 365 is created in the product line of enterprise resource planning (ERP) and customer relationship management (CRM) applications.

 

Microsoft Intune

 

Intune is a cloud-based mobile device and operating system control solution. Intune doesn't target a specific market and is generally considered a 

m

obile device management solution.

 

Microsoft To-Do 

Microsoft To-Do is a 

cloud-based 

task management application. It allows task management from a smartphone, tablet, and computer

—

anywhere

 

with 

I

nternet access. 

 

Microsoft Azure 

Microsoft Azure (formerly Windows Azure) is a cloud computing service created for building, deploying, and managing applications and services using data

centers

 managed by Microsoft. 

 
The Most-Known 
Microsoft Cloud Services
The most–used and well-known parts of Microsoft Cloud Services are Microsoft Azure and Microsoft Office 365. Both are designed to be deployed for various usage, from small- to medium-size businesses (SMBs) up to large enterprises. 
Microsoft Azure is now evolving and incorporating the Windows Virtual Desktop (WVD) model, which allows multiple users under one virtual machine (VM) on the cloud. 
Microsoft Cloud Service: Microsoft Azure
Microsoft Azure is the #1 Microsoft Cloud Service platform, offering a vast collection of services, such as computing, analytics, storage, web, and networking. It saves businesses money and allows them to move faster and achieve more in less time. 
While supporting various programming languages, tools, and frameworks, Microsoft Azure offers the following complete integrated cloud services:  
Software as a 

S

ervice (SaaS)

 

Platform as a 

S

ervice (PaaS)

 

Infrastructure as a 

S

ervice (IaaS) 

 
Parallels RAS with Microsoft Cloud Services
Parallels® Remote Application Server (RAS) is designed to support most of the Microsoft Cloud Services, including Azure and Office 365. You can create your own virtual desktop infrastructure (VDI) or migrate from an existing Citrix infrastructure to get rid of all that unnecessary complexity. 
Download your 30-day evaluation period of Parallels RAS today and make use of the Microsoft Cloud Services. 
References:
Wikipedia | https://en.wikipedia.org/wiki/Category:Microsoft_cloud_services 
Wikipedia: Azure | https://en.wikipedia.org/wiki/Microsoft_Azure 
Kinetix | http://www.kinetix.com.mt/microsoft-cloud-services 
Techtarget | https://searchcloudcomputing.techtarget.com/definition/Windows-Azure 
Avanade: Azure | https://www.avanade.com/en/technologies/azure