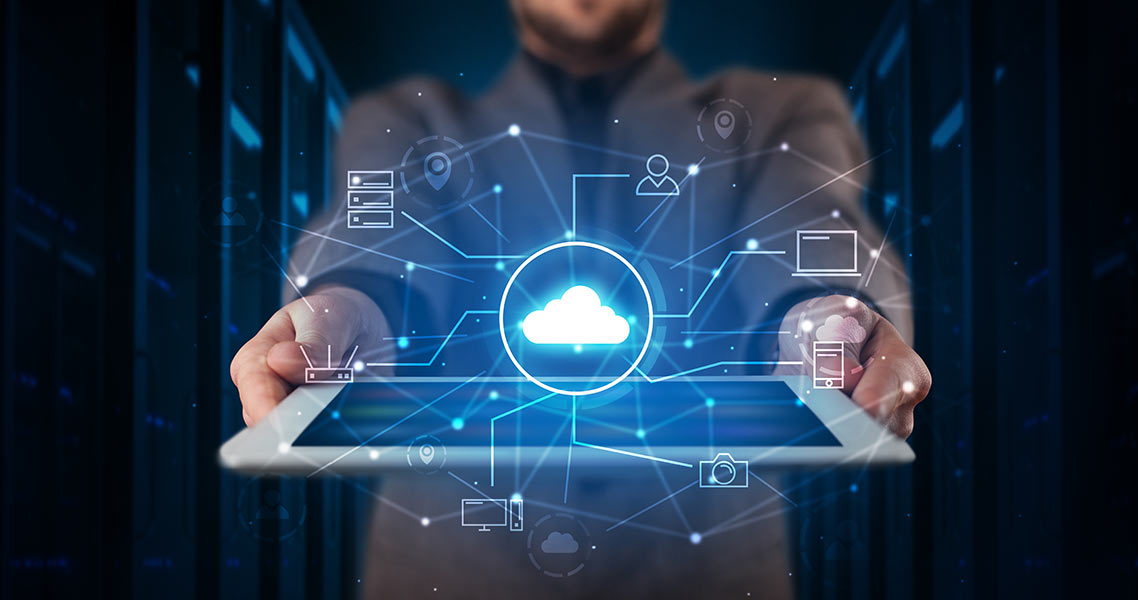 What Are Microsoft Cloud Services? | Parallels Explains
Many businesses currently use Microsoft's cloud products, solutions, and services in their IT environments. The cloud is built on Microsoft and its licensed partners' hardware and software in huge data processing centers. Cloud customers have a variety of options available to them via a web interface, allowing them to rapidly and easily build up whole IT infrastructures.
Microsoft provides a variety of deployment options to meet a variety of needs. The possibilities range from IaaS Clouds (Infrastructure as a Service), in which the customer just utilizes Microsoft's hardware infrastructure, to SaaS Clouds (Software as a Service), in which the company's whole IT system, including software and maintenance, is provided by Microsoft—whichever solution model best suits your requirements.
Popular Microsoft Cloud Services
Microsoft Cloud Services provide you with a lot of useful tools for various uses, including:
Microsoft Dynamics 365

Dynamics 365 is created in the product line of enterprise resource planning (ERP) and customer relationship management (CRM) applications.

Microsoft Intune

Intune is a cloud-based mobile device and operating system control solution. Intune doesn't target a specific market and is generally considered a mobile device management solution.

Microsoft To-Do 

Microsoft To-Do is a cloud-based task management application. It allows task management from a smartphone, tablet and computer—anywhere with Internet access.

Microsoft Azure 

Microsoft Azure (formerly Windows Azure) is a cloud computing service created for building, deploying, and managing applications and services using datacenters managed by Microsoft.
Microsoft Azure
Microsoft's huge enterprise cloud, Azure, is available as a PaaS and IaaS service. It's a popular service among developers who use the company's coding tools to create apps. Azure provides a powerful, scalable, and flexible approach to save money, work faster, and combine data with on-premises apps.
Microsoft Azure offers a vast collection of services, such as computing, analytics, storage, web, and networking. It allows businesses to move faster and achieve more in less time.
Microsoft claims that the deployment of Azure services takes less than 5 minutes. Azure is now used by over fifty percent of Fortune 500 firms on the cutting edge, and the percentage is projected to grow as Azure's capabilities develop and expand.
While supporting various programming languages, tools, and frameworks, Microsoft Azure offers the following complete integrated cloud services:
Software as a Service (SaaS)
Platform as a Service (PaaS)
Infrastructure as a Service (IaaS)
The Benefits Offered by Microsoft Cloud Services
There are several benefits your company may gain through the use of Microsoft cloud services, such as:
Highly available and massively scalable platform
Optimizing costs and performance through cloud autoscaling
Load balancing and health monitoring dashboards with real time alerts
Azure SDK which integrates with Visual Studio
Parallels RAS with Microsoft Cloud Services
Parallels® Remote Application Server (RAS) is designed to support most of the Microsoft Cloud Services, including Azure and Office 365.
Microsoft Azure is supported by Parallels RAS as a hypervisor for hosting virtual desktop infrastructure (VDI). This allows businesses to launch and scale VDI workloads on-demand on Microsoft Azure, resulting in faster deployments and easier management. Mix and match on-premises, hybrid, and public cloud environments to increase the flexibility of VDI and Remote Desktop Session Host (RDSH) deployments.
By combining Parallels RAS with Azure, IT departments can repurpose a large amount of their budget to other pressing projects. Parallels RAS on Azure delivers quicker, scalable and more reliable access to corporate applications globally—while meeting budget parameters.
Download your 30-day evaluation period of Parallels RAS today and make use of the Microsoft Cloud Services.
Growth Opportunities for MSPs, ISVs, VARs and SIs in the Post-Pandemic Era
The Road from VAR to MSP: How to Successfully Transition from One-Off to Recurring Revenue