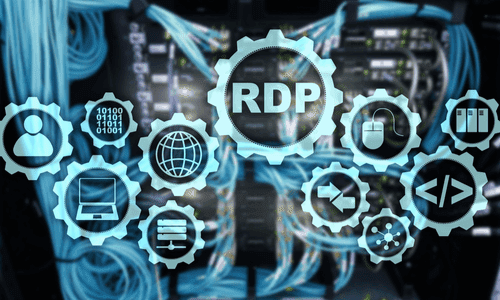 Microsoft Remote Desktop Client | Parallels Insights
What's Microsoft remote desktop client?
Microsoft remote desktop client is an application used to connect to a server running Microsoft remote desktop services. In businesses, employees can connect, access, and control resources in their office-based Windows PCs by using Microsoft's remote desktop client. Microsoft offers remote desktop clients for Windows, iOS, Mac OS, and Android devices. A user can utilize the remote desktop client to access any Windows machine where Microsoft remote desktop services are running.
Microsoft remote desktop clients operate on Microsoft's Remote Desktop Protocol (RDP). This protocol ensures security and encryption of data transmitted between client users, devices, and the virtual network server.

Pros of Microsoft remote desktop client
Microsoft's remote desktop client eliminates the need for the physical presence to log into a Windows system. With the appearance of Bring-Your-Own-Device (BYOD) culture in corporate organizations, the endpoint devices to access remote desktops have increased dramatically, most of them being smartphones. One of the most significant advantages of Microsoft remote desktop client is the ability to be installed in a variety of devices, including smartphones as well. Moreover, the user experience of the client has improved a lot in recent updates. It incorporates many more features that ease user account maintenance, color resolution, user-friendly error messages, session reconnect, and more.
Any loopholes?
One of the genuine concerns is that the Microsoft remote desktop client doesn't support all platforms, such as Linux. So, you can't easily access a Windows remote PC from a Linux machine. Also, capabilities like drag-and-drop or USB redirection are limited. The user experience within the client has scope for improvement. The client itself cannot be branded to provide an office-like working experience.
What 
can 
Parallels
®
 RAS offer here?
Parallels® Client is the RDP client component of the Parallels® Remote Application Server (RAS) virtualization solution and allows users to easily access virtual apps and desktops from any device, any OS, anywhere. It is quite user-friendly, easy to install, and doesn't require a license. With features such as SSL encryption, multi-factor authentication, connection time-out, and more, Parallels® Client provides secure access to any corporate network.
Parallels® RAS also offers clientless connections through HTML5-compatible browsers that allow users to access applications and desktops, and this resonates well with the BYOD model.
Utilize your 30-day evaluation period of Parallels RAS solution and learn more about all of its features!
References
Wikipedia | https://en.wikipedia.org/wiki/Remote_Desktop_Services 
ScienceDirect | https://www.sciencedirect.com/topics/computer-science/remote-desktop-client 
Techopedia | https://www.techopedia.com/definition/3422/remote-desktop-protocol-rdp 
Microsoft | https://mspoweruser.com/microsofts-new-remote-desktop-preview-app-leaks/ 
IBM | https://www.ibm.com/support/knowledgecenter/en/SSRQBP_1.0.0/com.ibm.ispim.doc_10/Pim_Guide/tasks/t_logging_on_to_rdp.html 
Parallels Client | https://www.parallels.com/products/ras/capabilities/parallels-client/