Parallel | Maybe you are looking for Parallels products?
Parallel: Are You Looking for Parallels?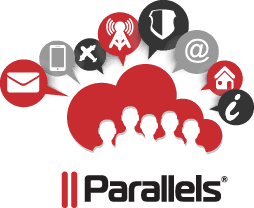 Parallels is a global leader in cross-platform solutions, developing software that makes it easy for customers to access applications and files they need on any device or operating system. Based in Bellevue, Washington, Parallels primarily develops virtualization software for macOS®. With over 800 employees, the company has offices in 15 countries, including the United States, Germany, the United Kingdom, France, Japan, China, Russia, Australia, and Ukraine.
Our products allow businesses and individuals to use their favorite devices securely and productively on their preferred technology, whether it's Windows®, Mac®, iOS, Android™, Google Chromebook or Linux. Specializing in virtualization since 1999, it offers the best macOS application to run Windows on Mac without any hassle: Parallels Desktop® for Mac.
Parallel Or Parallels solutions
Parallels solutions enable:
Running Windows on Mac
Seamless delivery of virtual desktops and applications to any device
Mac management with Microsoft SCCM
Remote access to PCs and Mac computers from any device
Recently, Parallels became part of the Corel corporation and joined an impressive collection of industry-leading brands, including CorelDRAW, WinZip, ClearSlide and MindManager.
Why Parallels?
Remote work is becoming more and more popular, and very soon Forbes is estimating that "50% Of The U.S. Workforce Will Soon Be Remote." According to HSO, the same will happen in the UK: "50% of UK workforce to work remotely by 2020." So, if you want your business to keep up with the rapid technology changes and the different style of work that's been adopted, eventually you must follow this trend.
What is Parallels Desktop?
Parallels Desktop® for Mac is the fastest, easiest and most powerful application for running Windows® on Mac®—without rebooting. Get up and running in minutes. Easily switch between Mac and Windows applications. Keep the look and feel of macOS® or use the familiar Windows desktop. Powerful performance lets you run the most demanding graphical applications without compromise. Quickly switch between a wide array of operating systems, including Windows and most Linux® distributions. Includes 30+ utilities to simplify everyday tasks on Mac and Windows: clean your drive, secure private files, take screenshots or download a video—all with a single click. Learn More.
What Is Parallels RAS?
Parallels® Remote Application Server (RAS) is a complete virtual application and desktop delivery solution that enables businesses, consumers and service providers to access and utilize applications and data from any device, anywhere. It's a seamless and intuitive solution that delivers continuous availability, load-balancing, and complete network transparency. The platform supports VMware ESXi, Citrix Hypervisor, Microsoft RDS, Nutanix Acropolis (AHV), Microsoft Hyper-V, Scale Computing HC3, Kernel-based Virtual Machine (KVM) and many other hypervisors.
Parallels RAS offers access to the entire desktop and virtualized applications to all users, regardless of the device or operating system (including Mac, Windows, Linux, IOS, Android and even Chromebooks). It's a client-server application that supports Amazon Web Services™ (AWS) and Microsoft Azure clouds, on-premises or hybrid environments.
Parallels RAS also secures corporate assets from malicious activity and data leakage using SSL encryption, highly granular permission policies, multifactor authentication (MFA), access filtering and more. Learn More.
the Benefits of Parallels Mac Management  – Previously known as 2X Client for Mac
Experience unified endpoint management for PC and Mac® devices with Parallels® Mac Management for Microsoft® SCCM. Manage Mac computers the same way as PCs. Parallels Mac Management is a Microsoft-certified plug-in for SCCM, extending its management capabilities to Mac devices and allowing IT administrators to leverage their existing tools, processes, and people. Learn More.
---
References
Parallel | https://en.wikipedia.org/wiki/Parallels_(company)
Website | https://www.parallels.com/ras
TechTarget | https://searchvirtualdesktop.techtarget.com/definition/Parallels
FinancesOnline | https://reviews.financesonline.com/p/parallels-ras/
Parallel Blog | https://www.parallels.com/blogs/ras/