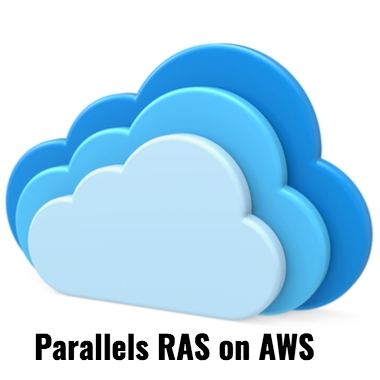 Try Parallels RAS on AWS: Seamless Application and Desktop Delivery on Any Device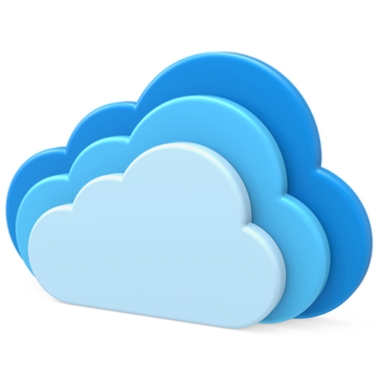 Parallels RAS on AWS – The comprehensive and easy-to-use virtualization solution Parallels® Remote Application Server (RAS) is now available for free download as a pre-configured 30-day trial on Amazon Web Services™ (AWS) cloud. This is an easy, low-risk option to deploy Parallels RAS on AWS and start delivering Windows applications and desktops to any user, on any device, including iPhone® and Android™.  
Parallels RAS automation capabilities—combined with prebuilt virtual-machine templates and configuration wizards on Amazon Elastic Compute Cloud™ (EC2)—provide for a streamlined Parallels RAS trial on the AWS cloud that can be set up in less than an hour. In contrast, when testing other virtualization environments such as Citrix and VMware, it can take days before you can start delivering applications onto different devices. 
Parallels RAS offers a reliable virtualization solution instantly, anywhere in the world, through the global AWS cloud. With Parallels RAS on AWS, IT administrators deliver continuously available line-of-business applications, even when the organization's virtualization needs to scale up and down.  
Plus, all additional Parallels RAS components—such as Publishing Agents, Remote Desktop Services Server, hypervisors, and gateways—can be deployed instantly using the power of the AWS cloud, making this virtualization solution fast and easy to execute. 
The Parallels RAS AWS free Sign-in & Play trial is a recommended trial option for IT managers at small- to medium-sized businesses who are looking at hybrid or cloud deployments combined with a virtualization solution. 
Highlights of Parallels RAS on AWS:
Exceptional 

User Experience:

 
Parallels RAS offers exceptional user experience, allowing you to access your virtual desktops and applications from any device, from any location. Be it Windows, Mac, Linux, Android, iOS, or Chromebook devices, you can easily install the Parallels Client in your device, and access your digital workspace 24/7.  
Data loss can be a big deal for organizations. Parallels RAS helps prevent that by offering better data security measures. It allows you to manage data access, centralize your resources and limit locations and group permissions using policies. With this, the risk of malicious activities and data loss is greatly reduced, giving you the peace of mind in regard to your organizational infrastructure.  
The flexible and scalable structure of Parallels RAS addresses business demands and meets the expectations of an agile business in real-time by adapting to workplace changes quickly. Parallels RAS does so by giving you the ability to auto-scale IT infrastructure and centrally manage a mix-and-match of technologies like hypervisors, Windows Server OS and other hyper-converged solutions. This in turn leads to better productivity and improved IT agility which is mandatory in this day and time. 
Download AWS Sign-in & Play trial. 
Learn more about Parallels RAS on the AWS Marketplace. 
Questions? Contact our support team! 
Parallels Support is here to help. If you have any questions about virtualization, or what Parallels RAS can do for your organization or business, don't hesitate to reach out to Parallels Support.  
References
Amazon Web Services (AWS) http://searchaws.techtarget.com/definition/Amazon-Web-Services 
Amazon EC2 (Elastic Compute Cloud) http://searchaws.techtarget.com/definition/Amazon-Elastic-Compute-Cloud-Amazon-EC2