How to Prevent a Virtual Guest from Suspending on Disconnect By Matthias Attard on | 0
To prevent a virtual guest from suspending on disconnect, please perform the steps below:
Open the Parallels® Remote Application Server Consoleand navigate to Farm > VDI Hosts.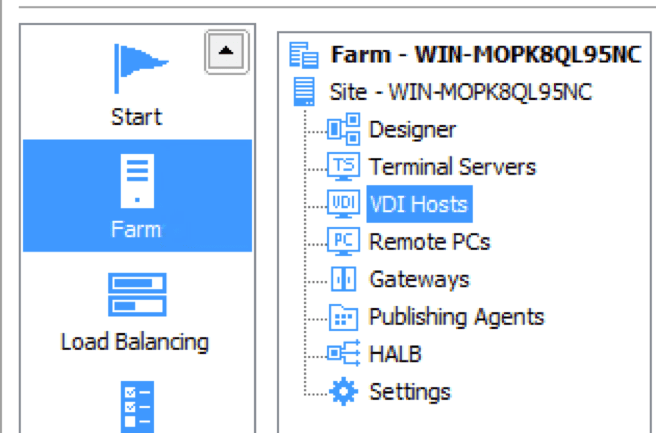 Chose the VDI Agent and go to Virtual Guest Settings.

Click Tasks> Default settings.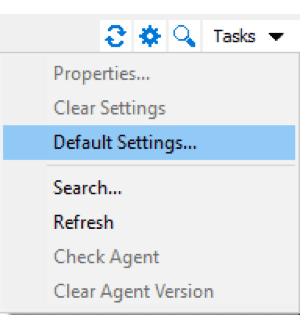 In the If session disconnectslist, choose the Keep Current State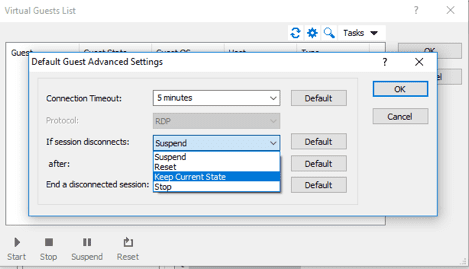 Press
Press Apply.