How to Restrict Access to an RD Session Host Desktop for Particular Users
In order to restrict direct desktop access for particular users and groups, follow the steps below.
Open the Parallels Remote Application Server Console.

Go to Farm > RD Session Hosts. Right-click on the required server, then go to Properties > Desktop Access.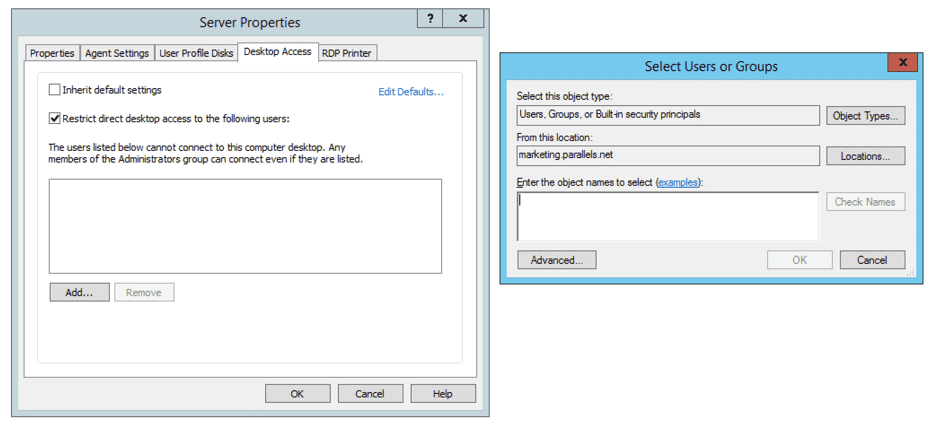 Uncheck "Inherit default settings."
Select the "Restrict direct desktop access to the following users" box.
Add required users and/or groups.