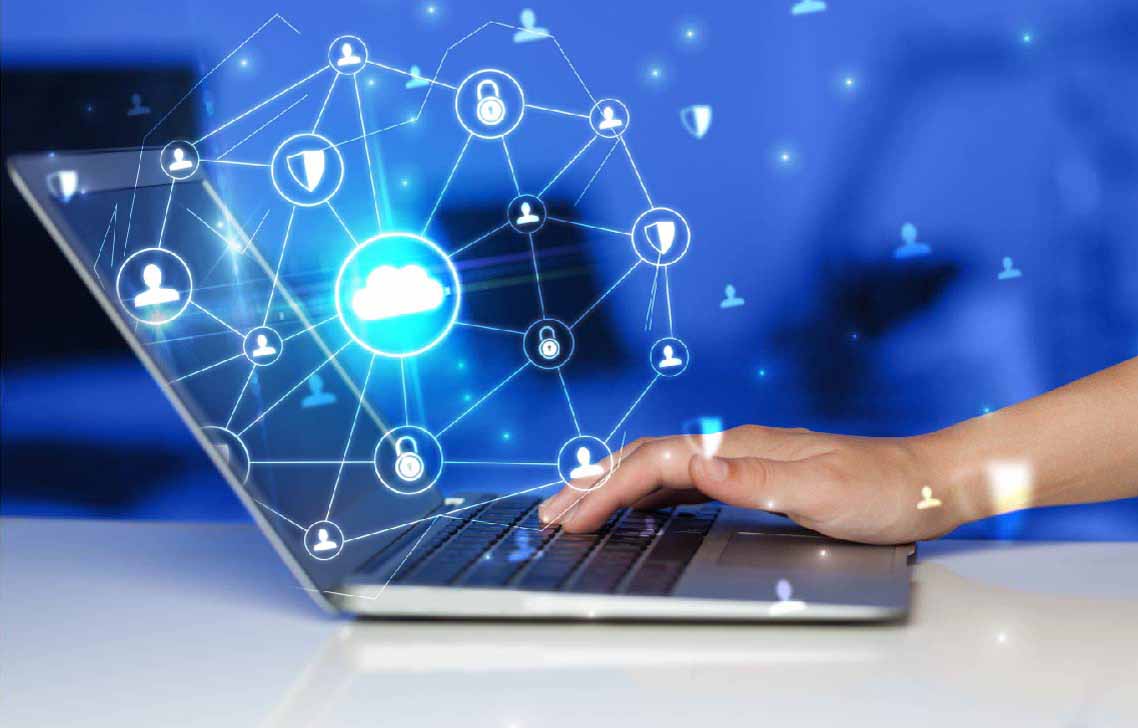 RDP Client Windows 8: Benefits, Setup and Troubleshooting
Microsoft Remote Desktop (RDP) Client can run on any device, is highly secure and allows you to control your remote PC, operate applications, and access files and network resources with ease. Learn how RDP Client Windows 8 can secure your Windows 8 boxes by configuring remote access through RDP and Parallels® Remote Application Server (RAS).
What Is RDP?
Windows Remote Desktop Protocol (RDP) is a protocol that enables you to connect to a remote Windows PC or server through a local network or via the internet, using the Windows Remote Desktop Connection Tool. RDP hence allows you to use your keyboard and mouse to control the remote computer and access the installed software and tools as if you were sitting in front of it.
An RDP connection requires an RDP server and an RDP client to work. The RDP server is the remote PC or server that you connect to, while the RDP client is the PC or device that you are using to connect to the remote computer. RDP is a Windows-only protocol, meaning that it can be used only to establish remote connections with Windows PCs and servers. RDP is first enabled on the RDP server, and the RDP client connects to the server using the RDP server's IP address or hostname.
What Are Some Remote Desktop Benefits?
The main purpose of using a remote desktop is to connect to a remote PC or server and use it. With a few steps, a remote desktop allows you to gain full access to all your applications, network resources and files from any location in the world. The benefits of using a remote desktop are:
Accessibility: A stable internet connection and a properly configured remote desktop connection is all you need to access your remote server from any location and any place in the world.
Speed: With a remote desktop, fixing remote computer issues, accessing files and applications, and attending to other computing needs does not require you to drive miles away to your office location.
Flexibility: With a remote desktop, you do not have to be chained to your office desk to finish tasks, and you can instead work from home or any part of the world, making work flexible.
Savings: Since remote desktop enforces the BYOD (Bring Your Own Device) policy and allows people to work from anywhere, it reduces office and device-related expenses automatically.
Productivity: Since remote desktops allow people to work comfortably, as and when required, in their own desired settings, it improves productivity and boosts effectiveness.
How Can You Set Up Windows 8 Remote Desktop Access?
RDP Client Windows 8 has a lot of new features like Metro UI multi-touch experience, crisper graphics over wide area network (WAN) connections, and better video cortex, which amounts to an awesome user experience. RDP Client Windows 8 also offers support for a huge range of newer devices, USB redirection capabilities, and the ability to set favorites.
To set up Windows 8 Remote Desktop Access, use the Windows Remote Desktop Connection (RDC) which is a built-in feature of Microsoft. Here's how:
Launch Start.
Type Remote Access in the search bar.
Click Allow remote access to your computer.
Click Allow connections from computers running any version of Remote Desktop from the System Properties >> Remote tab.
Click Select Users and select Add.
Type your Windows username and click OK to access the remote computer.
What Are Some Windows 8 RDP Client Troubleshooting Tips?
While using RDP Client for Windows 8 has all the benefits that you can think of, it does have some issues that need constant attention and troubleshooting. Here are some troubleshooting tips for issues faced on Windows 8 RDP Client. First, let's look at what to check if you can't get a connection:
Installation: Remote desktop comes preinstalled on Windows 8 (unless you have the Home Basic editions). Simply type Remote in the search box to get started.
Locked remote machine: For a remote connection to work, the local user of the remote machine must be signed out and the host screen must be locked. The troubleshooting workaround for this is to use third-party, remote-control software.
Windows edition: The remote machine must have a Professional, Ultimate or Business edition version of Windows installed. However, even the Home Premium edition works when trying to establish a remote desktop connection. The host machine can be a Windows Server, Windows 7, XP or Vista. Windows 8 will not work.
Hostname problems: Ping and test your network connection to fix hostname problems.
Windows 8 RDC problems: Entering your credentials (username that has previously logged on the second computer) fixes most Windows 8 RDC problems. Make sure that you have the required permissions to use remote desktop.
Firewalls: While disabling firewalls is not always recommended by experts, doing this can allow you to find other configuration mistakes easily.
Troubleshooting techniques after making a remote desktop connection can be solved by examining all the tables. To do this, click the Show Options button in Remote Desktop Connection. Then adjust the settings according to these instructions:
AeroGraphics: The settings in the Experience tab are set to the default (Modem) connection. You must select the local area network (LAN) option manually to use Aero Graphics effects.
Printers: Tick and untick the Printers box under Local Resources to experiment and fix printer issues.
Full screen: You can use Ctrl+Alt+Pause to break out of remote desktop full-screen mode.
Credentials: Save the credentials in the General tab. If computers belong to a domain, change the group policy by following the steps below:
Log on as administrator, and search for "gpedit.msc".
Navigate to Computer Configuration >> Administrative Templates > System >Credentials Delegation.
Double click Allow Saved Credentials with NTLM-only Server Authentication from the right pane.
Click Enabled, and then click Show.
Click Add in the Show Contents dialog box, and type in the remote machine name in the format TERMSRV\<computername>.
Sleep problem: Enable Wake Timers from Power Options to prevent a remote desktop from falling into deep sleep.
Parallels RAS RDP Client Provides a Seamless Remote-Access User Experience
Parallels RAS RDP Client is an ideal alternative to fix the issues associated with Windows 8 RDP Client. This easy-to-install software allows you to access RDP infrastructures and your digital workspaces from any device with ease. It enhances RDP technology, allowing you to work simultaneously on applications and desktops, establish multiple connection settings and have a top-notch user experience.
Parallels RAS RDP client's capabilities, including seamless navigation, mobile printing, secure access, client autoconfiguration, Samsung DeX Support, maximized flexibility, centralization of files and folders, and multitasking support, make it a much better alternative to using standalone RDP Client Windows 8.
Download the free trial, and get started with Parallels RAS RDP today!