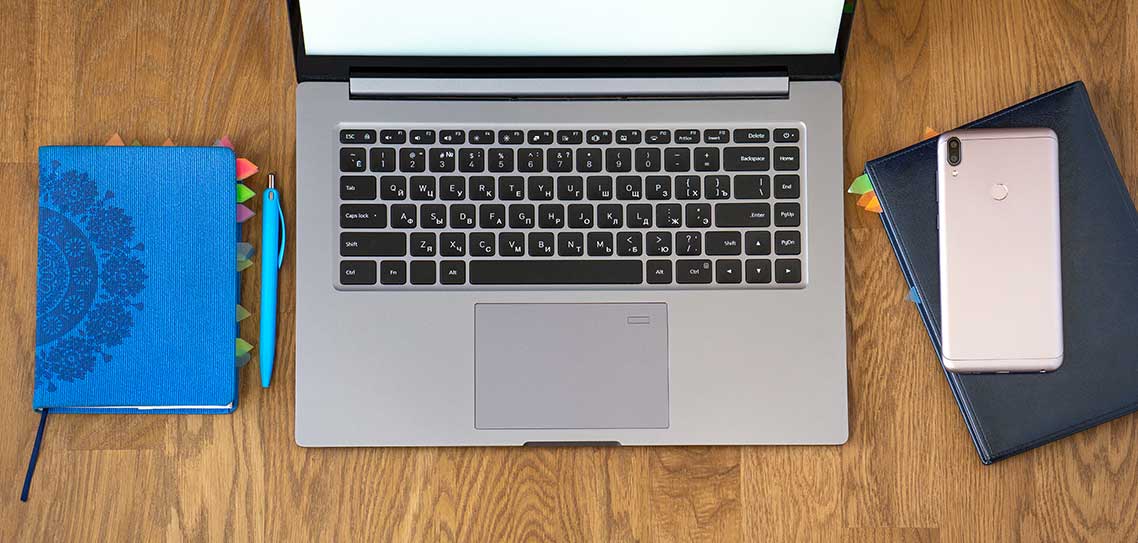 5 Key Areas to Update in Your Remote Work Policy After COVID-19
Many businesses transitioned to remote working during the COVID-19 pandemic at an unprecedented rate. The model that once seemed only applicable to high-tech workplaces like Facebook and Google became the norm in what seemed like a blink of an eye.
Prior to the pandemic, data shows that nearly 57% of companies didn't even have a remote working policy in place. When the pandemic first struck and most companies had to suddenly send nearly all their employees home in March of 2020—without a clear end in sight—this policy gap likely resulted in confusion, technology hurdles and productivity loss.
With the end of the pandemic (now somewhat) in sight, you have several important decisions to make. Will you require employees to come back to the office and work there full time? Allow them to continue working 100% remotely? A combination of both? No matter what you decide, it's time for you to update your remote work policy accordingly.
Having the right policy in place ensures that employees know what processes, tools and guidelines they're expected to follow when working from anywhere outside the office. Even if you do decide to bring staff back on-premises full time, there's no predicting what could happen next that might force you to revert suddenly to a fully remote workforce for the foreseeable future.
1. Develop Clear Technology Guidelines
As a first step, you'll need to evaluate your current IT infrastructure and determine what steps are required in order to make it remote work friendly. The first step is to identify any and all technology you need for remote workers to perform their jobs effectively. This includes everything from virtual private networks (VPNs) and video conferencing tools to commonly used software applications.
What to update:
List all the tools and applications that should be used for remote work, including communication and collaboration, in your remote work policy.
Identify who will be responsible for providing and maintaining necessary hardware equipment (e.g., laptops, printers) and how these devices will be distributed to staff.
Specify if employees need to use a VPN or other remote access solution. Regardless of how secure your internal network and endpoints are, data leaks can occur when work-related data is shared over an unprotected network connection.
Outline the procedure(s) for providing immediate help desk support to remote employees when and if needed.
2. Ensure Adherence to Data Security Protocols
Your remote policy should address the cybersecurity challenges specific to a remote working environment. People may be working in shared spaces or over public networks, which can jeopardize the security of your private assets.
What to update:
Discourage your employees from accessing your internal network over unsecure, public networks. Educate them about the risks of connecting their devices to unsecured Wi-Fi networks, and specify what types of networks they are and aren't allowed to use for certain activities.
Specify authentication and authorization protocols that must be implemented and followed for remote access to the company's data and applications.
Mention it explicitly if you don't want employees to work and/or attend meetings in public places, such as co-working spaces and coffee shops.
Include a section on what potential security issues employees may face, and provide guidelines such as how to dispose of printed material safely or lock laptop screens if they step away from their device for a few minutes.
3. Establish a Clear Communication Structure
Stellar communication should be a top priority in a successful remote working policy. You need to establish a clear and logical communication structure to avoid confusion, delays and misinformation.
What to update:
Provide guidance about using certain channels for work-related conversations and communication, and state the exact purpose of each channel (e.g., one Slack channel just for IT updates, another for general company news, others for specific projects and/or teams).
Specify an acceptable response time for certain types of communication (e.g., no more than 24 hours for email), and encourage employees to keep their devices on hand during typical office hours even if you allow flexible schedules.
Establish a communication hierarchy and state whom remote employees should contact and for what reasons.
4. Clarify Work Hours and Schedules
Remote working does not mean that your employees shouldn't follow a consistent schedule. When updating your remote work policy, first determine how you want to measure productivity—either in hours worked or tasks accomplished, or a combination of both.
What to update:
Explicitly mention when the workday should begin and end for remote employees. If you offer flexible schedules, specify the number of hours that employees should work each day.
Require all staff to identify and share their work hours (ideally in a shared calendar visible to all staff or all necessary team members).
Specify any tools employees should use to track their work hours and how, when and to whom they should submit the results.
Define clear expectations for meeting deadlines and what constitutes an acceptable reason for missing them (family emergency, sudden illness, computer crash, etc.).
Specify what in-office meetings and/or events remote employees are required to attend, if any.
5. Create Meeting Guidelines
It can be challenging to find a suitable time for meetings when all remote employees are available, especially in a geographically distributed workforce. Create clear guidelines to ensure you're having regular meetings with remote employees and that these meetings are taken seriously.
What to update:
In general, it's best to have employees follow the same meeting schedule that they would in the office. Of course, there are exceptions. For example, you may want to avoid holding meetings first thing in the morning to avoid early morning disturbances at employees' homes.
Specify what virtual meeting tool should be used for each meeting, and include guidelines on how to add a team meeting link to each invite that is sent out.
Set guidelines for what types of meetings should be held and when. These include team meetings, one-on-one meetings between remote employees and their managers, company all-hands meetings, etc.
Determine a process for sending out meeting recaps (when needed) to remote employees that couldn't attend due to reasonable exceptions or technical issues.
Outline a procedure for scheduling emergency meetings, and establish what constitutes an emergency.
How Parallels RAS Can Help You Enforce Your Remote Work Policy after COVID-19
Parallels® Remote Application Server (RAS) is a comprehensive solution for enabling remote work. It's also a tool that can simplify your remote work policy greatly. With Parallels RAS, your employees can access all the internal resources they need, regardless of where they are or which device they are using. They can also switch seamlessly to remote working during both expected and unexpected disruptions.
Parallels RAS provides an environment similar to what employees would experience on site, minimizing the learning curve and maximizing productivity. This effectively eliminates the need for separate sets of guidelines and tools for your on-site and remote workers because all staff can access the same virtualized desktops and applications in the same way, regardless of their physical location.
Finally, Parallels RAS provides your organization with whatever levels of control you need through client policies. IT administrators can group employees based on their job roles and grant permissions accordingly, and administrators can apply different settings on different user devices, allowing you to enforce security policies even when employees are working remotely.
Watch a free demo of Parallels RAS to learn how it can help enforce your remote work policy in any scenario.