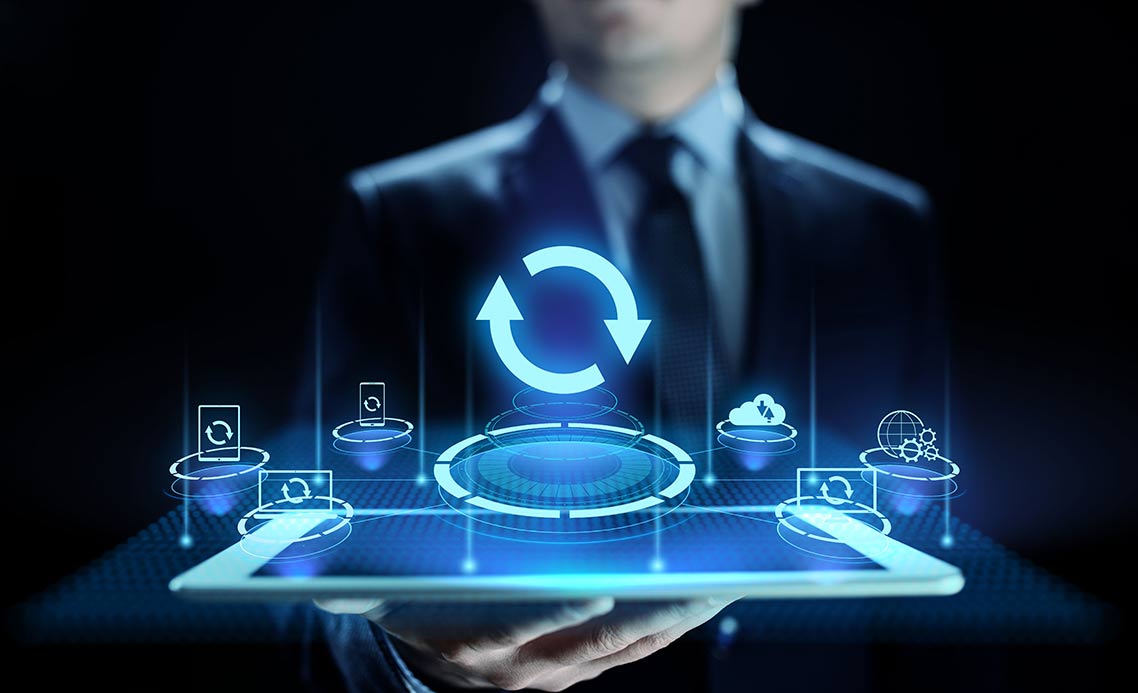 How to enable RemoteFX USB Redirection
RemoteFX USB redirection complements the native Remote Desktop Protocol (RDP) device redirection features in order to provide users with a complete experience when managing different types of devices in a remote session.
One of the main advantages of this feature is that no driver installation is required for USB devices on the client computers and all of them will work through a universal interface. This solution supports a large set of devices, including all-in-one printers, human interface devices, scanners or webcams.
This feature is disabled by default and can be enabled by performing these steps:
To configure it locally in a client PC, run gpedit.msc
For a centralized configuration through Active Directory Group Policies, open the Group Policy Management Console, create a new policy and once you have configured it as shown below, link it to the Organizational Unit where target machines are located.
Navigate to Computer Configuration\Administrative Templates\Windows Components\Remote Desktop Services\Remote Desktop Connection Client\RemoteFX USB Redirection
Set "Allow RDP redirection of other supported RemoteFX USB devices from this computer" option to Enabled
Set who should have RemoteFX USB redirection rights and click OK, then close the policy editor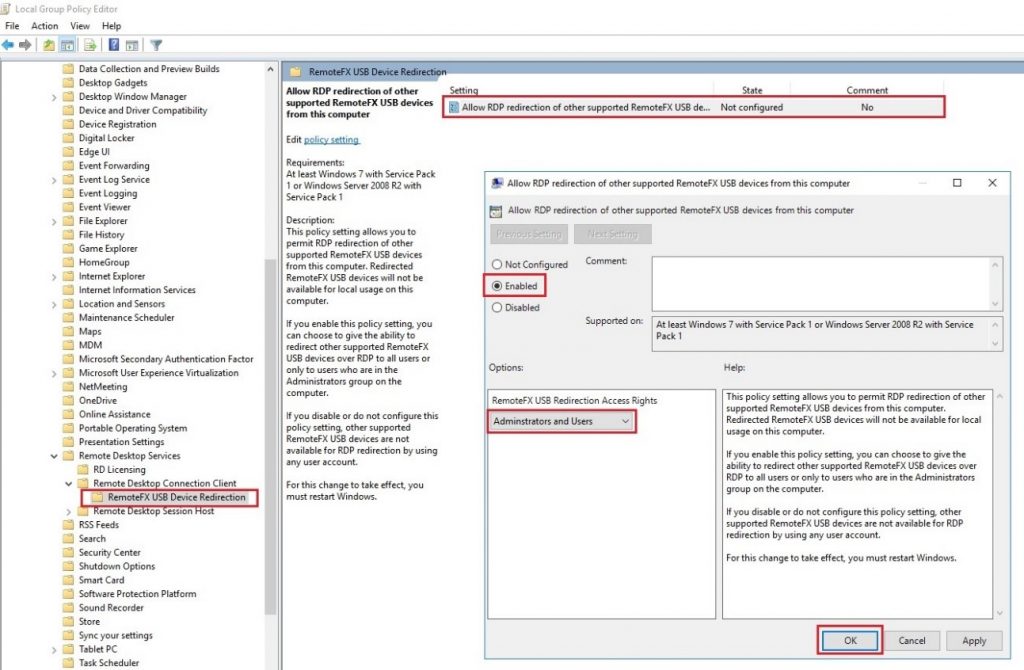 Update the machine's policy by running gpupdate /force
Supported Operating Systems
Windows 7 with Service Pack 1 or later
Windows Server 2008 R2 with Service Pack 1 or later
Related How To's
Parallels RAS and Device Redirection
Should you need further information or assistance please get in touch!
References:
https://docs.microsoft.com/en-us/previous-versions/windows/it-pro/windows-server-2008-R2-and-2008/ff817578(v=ws.10)?redirectedfrom=MSDN
https://techcommunity.microsoft.com/t5/enterprise-mobility-security/introducing-microsoft-remotefx-usb-redirection-part-1/ba-p/247035#
https://techcommunity.microsoft.com/t5/enterprise-mobility-security/introducing-microsoft-remotefx-usb-redirection-part-2/ba-p/247060
https://techcommunity.microsoft.com/t5/enterprise-mobility-security/introducing-microsoft-remotefx-usb-redirection-part-3/ba-p/247085