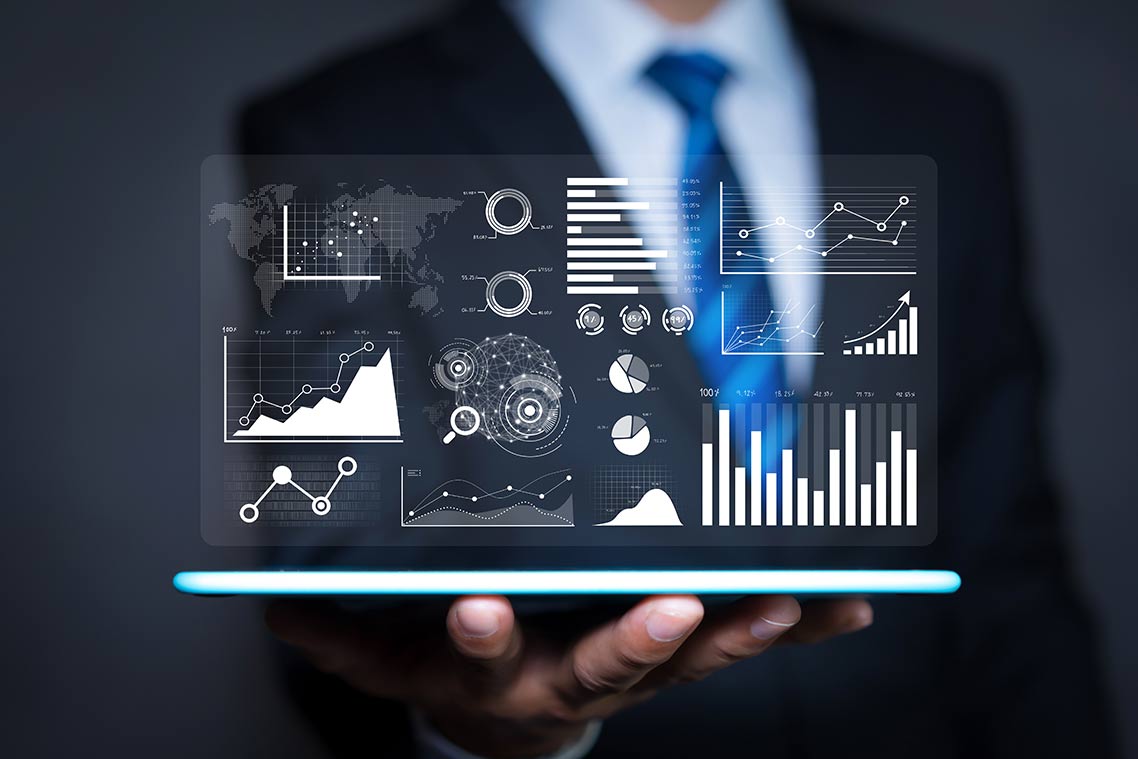 Security Analytics: Analyze Your Data Setup with the Appropriate Security Measures
As cloud computing becomes a necessity for organizations, security analytics has become a core aspect of cybersecurity. Now more than ever, firms must be proactive to fend off attackers in the wake of increased hacking techniques as more applications and data are hosted on the cloud.
By sifting large volumes of data, security analytics has the potential to not only spot incidences and trends that can pass unnoticed by IT administrators but also enforce compliance with government and industry regulations.
What is Security Analytics?
Security analytics is a functional approach to cybersecurity that deals with data collection, aggregation, and analysis to produce proactive security measures in an organization. By aggregating large and diverse datasets, they can turn data into useful and actionable insights that can help IT to minimize risks.
Most of all, employing an automated security analytics solution can enhance the user experience while driving better business outcomes. The main elements of a security solution are:
Behavioral analytics – Behavioral analytics help to identify user patterns (such as device behavior and applications) to unearth anomalies.
Network Analysis and Visibility (NAV) – NAV involves analyzing traffic from applications and end-users across the network to detect abnormal patterns.
Forensics – Security analytics provides tools that investigate ongoing or past attacks to determine the extent to which the IT infrastructure was compromised and identify remaining vulnerabilities.
What is a Security Analytics Solution?
A security analytics program uses real-time and historical data to detect and diagnose problems. These are some examples of data sources:
Server Log Files
Real-Time Notifications

From workstations, servers, sensors, and other such devices.
Other IT security applications include firewalls, endpoint detection and response rate, etc.

Threat Intelligence inputs from Third Parties
Volume and Kinds of Network Traffic
What Should a Security Analytics Solution Do?
The main elements of a security analytics solution are:
NAV (Network Analysis and Visibility)
Using technologies including network discovery, flow data analysis, network metadata analysis, packet capture and analysis, and network forensics, a NAV program or device examines traffic from end-users and applications as it passes over the network.
Analytical Behavior
Unusual behavior of users or programs frequently suggests a security breach or assault. Behavioral analytics looks for abnormalities in user, application, and device behavior patterns.
SOAR (Security Orchestration, Automation, and Response)
SOAR is a communications hub that connects data collection, the analytical engine, and threat response applications.
External TI (Threat Intelligence)
Although they give context to an analytical process, TI alone is not security analytics. A threat intelligence stream might be part of a security software and services company's offering.
Forensics
Security data analytics solutions provide you the resources you need to examine past or ongoing attacks, figure out how your IT systems were hacked, and find any lingering flaws. This can assist in guaranteeing that such occurrences do not happen again.
Benefits of Security Analytics
By deploying them, you can easily connect the dots between various events and alerts, producing a proactive security system with fast response times to help you safeguard the integrity of your entire IT infrastructure. They are beneficial for:
1. Enforcing Compliance
Most regulations require IT infrastructures to incorporate monitoring tools that help provide a unified view of all the events taking place in the organization. Security analytics offers proof of compliance that can help an organization discover and fix security incidences that are not quickly compliant.
2. Rapid Detection and Response
Security tools can accelerate detection and response to security threats. Fast response to cybersecurity threats can help an organization either minimize or prevent the damage that a particular breach can cause.
3. Cutting Costs
By leveraging artificial intelligence (AI) and aggregating large and diverse datasets, security analytics can detect threats in real-time and protect the company from a potentially costly cyberattack.
4. Improved Forensics Capabilities
Security tools can easily give clues on the origin of an attack, how the vulnerability was exploited, what information assets were compromised, what data was lost, and more. By reconstructing and analyzing these incidents, IT can design and build better defenses to ensure similar incidents do not occur in the future.
Security Analytics Use Cases
They may be used in several diverse ways, including:
Detecting data exfiltration
Detecting insider threats
Monitoring user behavior
Identifying accounts that may have been compromised
Analyzing network traffic to detect patterns that indicate a potential attack
Parallels RAS: Security Data Analytics Features
Parallels® Remote Application Server (RAS) provides a broad spectrum of security analytics that help companies secure virtualized applications and monitor data in their multi-cloud environments. By supporting SSL and FIPS 140-2 protocol, Parallels RAS enables organizations to enforce data compliance policies such as HIPAA, PCI-DSS, and GDPR.
Parallels RAS has an inbuilt reporting engine that transforms raw data into visual reports, enabling real-time reporting about server activities. By extracting raw data from the entire ecosystem, Parallels RAS generates detailed reports about farm usage, accessed applications, what devices are used, and more.
Most of all, Parallels RAS incorporates granular filtering rules that can be used to restrict access to the server. This allows IT administrators to define several standards that determine who can access and modify a particular resource based on the user, MAC address, IP address, and gateway.
Realize the benefits of security analytics.