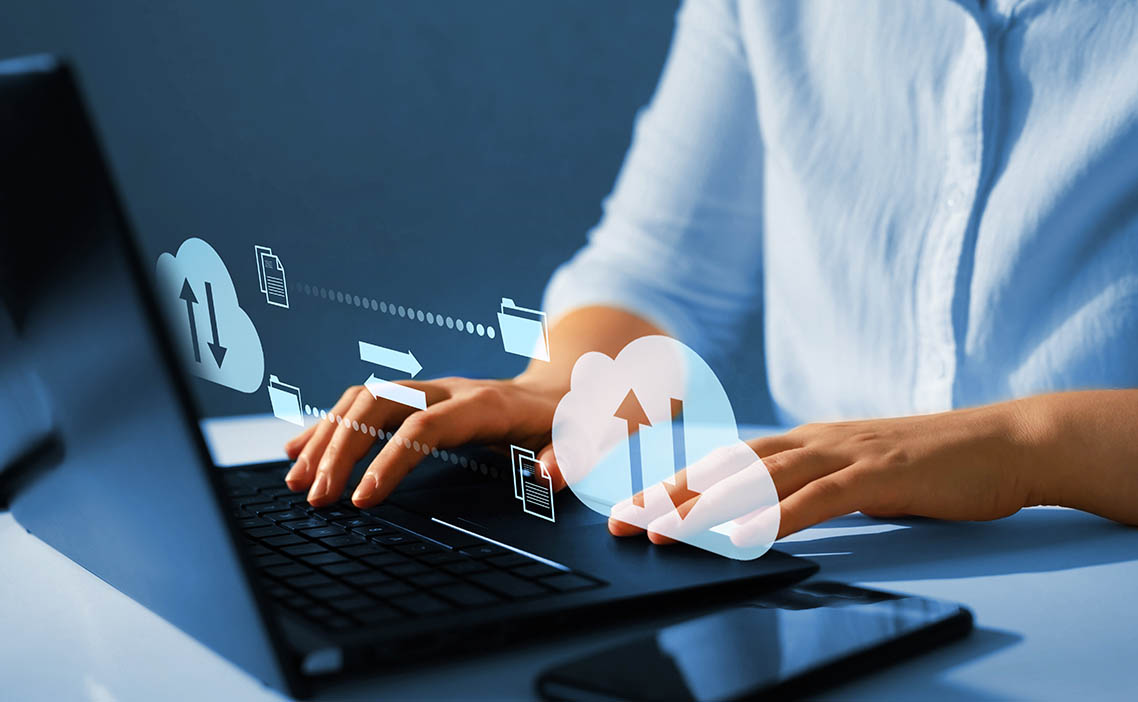 Specific URL Redirection Included in Parallels RAS
Parallels® RAS 19 is here! The new release builds on the features and innovations that have earned it a reputation as a top-rated pick for delivering secure access to virtual desktops and applications on any device, from anywhere.
The goal of this release is to enable enterprises, independent software vendors (ISVs), and managed service providers (MSPs) to be more agile and extend their service offerings all from a single management console. Specific URL redirection is part of the story.
In this article, we'll give you a sneak peek into the new specific URL redirection feature.
What Is Specific URL Redirection?
Specific URL redirection lets IT administrators configure specific URLs to be redirected to the end user device. It also increases content redirection capabilities to make better use of end-user device resources.
Benefits include optimized audio and video delivery for calls and meetings and optimized server-side compute and network resources. Specific URLs will either be open on the client side if redirection is allowed or on the session hosts, if redirection is denied.
Specific URL Redirection in Parallels RAS
You can set up specific URL redirection from the Parallels RAS Console. From there, you can add and delete specific URLs and choose the action that you want to associate with the URL.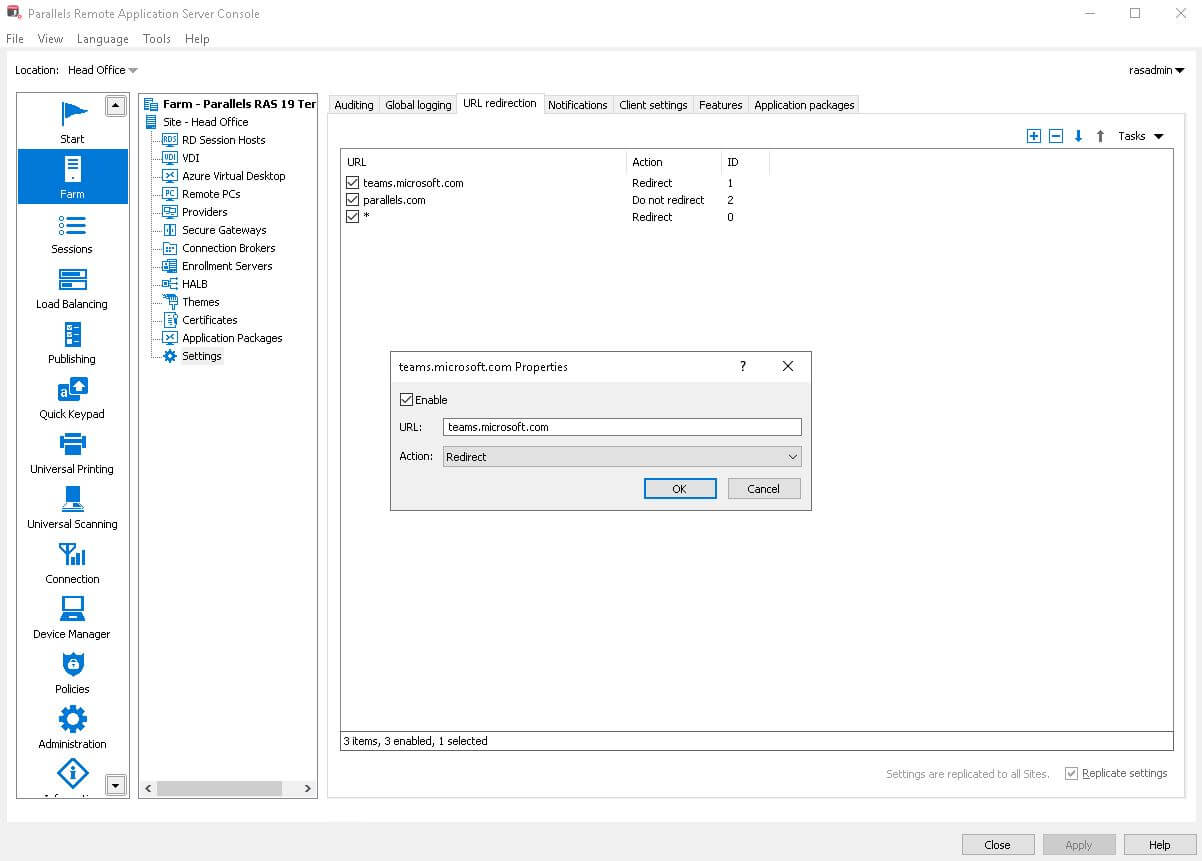 In the Parallels RAS Console, choose Farm > Settings, and click the URL redirection tab
Note: The URL Redirection tab is available when the allow client URL/mail redirection is enabled on the sessions hosts and the Parallels RAS policy redirect URLs to the client device is also enabled.
Common Use Cases of Specific URL Redirection
Here are a couple of the most common use cases for specific URL redirection:
Server-to-client redirection for specific application requirements where local resource usage is preferred over remote access.
Using unified communications tools such as Microsoft Teams, Skype, and Zoom with server-to-client redirection can provide a better user experience for audio and video.
Let's take a closer look at a specific use case—improving the performance of Microsoft Teams when you are working with a virtual desktop. If a Microsoft Teams URL is launched from a published application or desktop (such as when receiving an email with a Microsoft Teams invitation), the local Microsoft Teams client is requested (through URL redirection) rather than using the virtual Microsoft Teams client.
This provides a better user experience by offloading Microsoft Teams usage from the session hosts to the local device. If the Microsoft Teams client isn't installed, no problem—there is still a performance benefit when Microsoft Teams is accessed from the local device browser.
Parallels RAS 19: Give It a Try!
Existing Parallels RAS users can log in to their Parallels account to download and install Parallels RAS 19.
New users or existing customers can register for an account at my.parallels.com/register.
Don't have Parallels RAS yet? Get a 30-day free trial today!