Parallels RAS v16 Increases Productivity with Swiftpoint GT Bluetooth Mouse Support
Swiftpoint: The latest version of Parallels® Remote Application Server (RAS) integrates seamlessly with Swiftpoint® GT Bluetooth to deliver a desktop-like experience on mobile with the ease and accuracy provided by a mouse.
Following requests from our customers, Parallels RAS Version 16 empowers users on iOS devices with a mouse experience. We selected Swiftpoint GT between the few hardware vendors that provide a special software development kit (SDK) and hardware to allow the use of an external hardware mouse on iOS.
Swiftpoint: One more reason to embrace the Parallels RAS mobile experience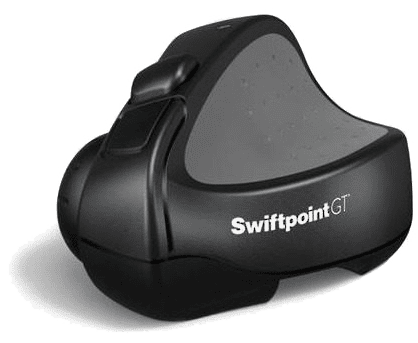 With the Swiftpoint GT Bluetooth mouse, Parallels RAS mobile users are empowered to use software that is not touch-optimized. Also, the Swiftpoint mouse benefits those who simply prefer to use a physical mouse rather than the touch interface.
Importantly, the Swiftpoint GT mouse offers support for iOS touch gestures. Mobile clients using a SwiftpointGT mouse have the option to change back in real-time to the familiar touch-gesture experience, which allows them to use native-like hand gestures to navigate their way through the RAS-published applications and desktops.
Parallels users now have the choice whether they want to rely on native touch gestures they're already familiar with—tap, drag, and swipe—or a more traditional mouse experience—left-click, right-click, and scroll—to manage Windows applications on iPad® and Android tablets.
Get ready to hit the road
The Swiftpoint GT mouse offers a unique patented ergonomic design that reduces fatigue and improves ergonomics. The mouse works particularly well on the road where it can be used on a plane, bus, train, or even while sitting back on a couch.
With Parallels RAS, managing Excel spreadsheets and other Windows applications from a tablet or mobile device become exponentially less complicated. Employees now use either familiar touch gestures or Bluetooth mouse, depending on their individual preferences.
Interested in learning more about the unbeatable mobile experience offered by Parallels RAS? Try a free 30-day download today!