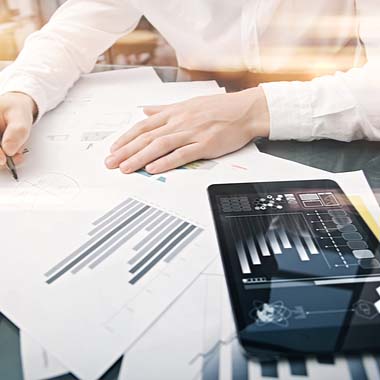 Terminal Server Reporting For Microsoft RDS 2016
The release of Windows Server 2016 is the latest buzz in IT circles. IT departments around the globe are concerned about the pricing structure, features, and business value delivered by the release. Terminal server reporting is a critical feature for most IT departments in order to conduct real-time monitoring of servers and collect data for reporting trends and analysis. While the new terminal server reporting features in the Windows Server 2016 release bring certain advantages to IT teams, there are also limitations that must be addressed. This article will discuss and present solutions for these limitations.
Terminal server reporting features in Windows Server 2016
To manage remote networks successfully, administrators need to have a clear understanding of resource usage across the infrastructure. Terminal server reporting in Microsoft RDS is a critical tool for many IT administrators in order to understand resource usage. Microsoft offers SQL Server Reporting Services (SSRS) that allows businesses to create, publish, and manage reports. The reports are delivered to users via email, browser, mobile device, or other delivery formats. The new Windows Server 2016 includes improved reporting services through SQL Server 2016. There are three important updates to the reporting services: updated paginated reports, modern web portal, and mobile reports.
To begin with, the new Reporting Services web portal is a more flexible option to manage reports. It's a replacement for the Report Manager used in previous versions. This new web portal incorporates mobile reports, KPIs, Excel files, Power BI Desktop files, and paginated reports. In this sense, paginated reports refer to the number of pages within a report and how the report items are arranged on these pages. Furthermore, the terminal server reporting tool allows IT administrators to customize reports with their company logo and branding, and additional options for various colors and layouts.
In addition, mobile reports based on Datazen technology, an industry leader in mobile business intelligence and data analytics, allow IT administrators to create reports for a variety of form factors in order to provide a consistent user experience. When you create a visualization, sample data is automatically generated to help the IT team understand how the data appears. End-users can use a range of mobile devices, including Android, iOS, and Windows to access these reports. However, it's necessary to download the Mobile Report Publisher in order to create mobile reports.
SSRS supports the current version of Microsoft .NET Framework 4. This is an improvement, considering previous versions did not support 4.x  It supports integration with Microsoft SharePoint 2016 and SharePoint 2013. In addition, a new HTML5 rendering engine is incorporated. Other advantages are modern paginated reports with visualization formats such as charts, gauges, and maps. The benefit here is being able to design modern styles and embed them in other web pages and applications by using an iframe along with URL parameters. The reports can be pinned to a Power BI dashboard. For remote printing, the ActiveX print is replaced with PDF.
Microsoft's terminal server reporting limitations
While Windows Server 2016 includes enhanced reporting features, many limitations still exist. First off, the installation of Windows Server 2016 and configuration of RDS 2016 involve complex and time-consuming procedures with many opportunities for error as multiple components must be installed and configured. After deploying RDS,  the Reporting Services report server should be installed and configured with components such as report server database, web portal URL, service account for report server service and access to databases, data source name (DSN), etc. Furthermore, the reporting modules offered by Microsoft are limited when it comes to mobile platforms, and they don't support devices such as Chromebooks, Raspberry Pi. Finally, managing the expensive and complex licensing plans of RDS is a challenge.
Click here to learn more about Parallels RAS reporting engine, and application usage from Microsoft RDS and VDI. Unlike other solutions, this feature is available with a standard license and does not entail any additional license cost.
---
References
Terminal Server Reporting: SQL Server Reporting Services (SSRS): Create, deploy, and manage mobile and paginated reports | msdn.microsoft.com
https://msdn.microsoft.com/en-us/library/ms159106.aspx
Terminal Server Reporting: What's New in Windows Server 2016 Technical Preview 5: Networking Features | petri.com
https://www.petri.com/whats-new-in-windows-server-2016-technical-preview-5-networking-features
Terminal Server Reporting: What is new in RDS in Windows Server 2016 | rlevchenko.com
https://rlevchenko.com/2015/11/29/what-is-new-in-rds-in-windows-server-2016/
Terminal Server Reporting: Can't install Microsoft SQL Server 2016 Release Candidate 3 (RC3) on Windows Server 2008 R2 | dba.stackexchange.com
http://dba.stackexchange.com/questions/137716/cant-install-microsoft-sql-server-2016-release-candidate-3-rc3-on-windows-ser
Terminal Server Reporting: Top 3 reasons to upgrade to SQL Server 2016 reporting services | blue-granite.com
https://www.blue-granite.com/blog/top-3-reasons-to-upgrade-to-sql-server-2016-reporting-services