VDI Desktop: Gain Control Over It with Parallels RAS
How VDI Desktop can Improve your Business Performance
VDI Desktop – Virtual desktop infrastructure (VDI) is an important factor of cloud computing and virtualization technology. While server virtualization leverages server resources, desktop virtualization allows businesses to create virtual desktops that efficiently manage business processes—and lower costs.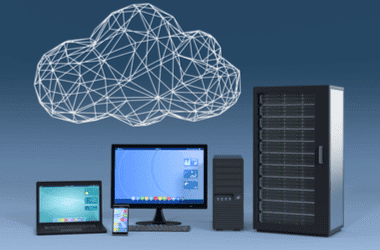 What is VDI Desktop?
VDI allows users to run a desktop inside a virtual machine that is hosted on a server. It provides a complete, personalized desktop experience for each user, with all the security and advantages of centralized management.
VDI enables organizations to simplify their IT operations and reduce costs by centralizing the management of desktops, while granting access to virtual desktops from any device, including mobile and web browsers.
The Need for VDI Desktop
IT departments are usually struggling to meet their organization's demands within the budget restraints. In fact, Gartner forecasted for 2021 a growth close to zero. In 2017, the most important segments of IT spend are enterprise software and device hardware, as you can see in the Statista chart below.
In any organization, it could be a daunting task to manage multiple devices, such as laptops, desktops, smartphones and tablets. Some employees work from multiple devices, adding an extra layer of complexity.
By implementing a VDI solution, companies can streamline workstation deployment and maintenance by centralizing management. This improves the user experience, all while reducing costs and increasing data security. It also allows IT departments to save money and time by focusing on more important projects.
In addition, virtual desktops facilitate a bring-your-own-device (BYOD) and choose-your-own-device (CYOD) environment. Employees can access virtual desktops from any mobile device or web browser.
From Gartner's IT spend forecast, VDI adoption seems imminent. As the cost of devices declines and the cost of enterprise software increases, this can be read as an investment in VDI solutions.
How are VDI Desktops created?
A VDI setup is created in three different ways:
Session-based VDI
VM-based VDI (Shared Image)
VM-based VDI (Personal Image)
A session-based VDI enables users to take advantage of the multi-user option in the operating system (OS) that is executed on the server. While server resources are shared by users, different sessions are created for separate activities.
A VM-based VDI (Shared Image) setup also uses server resources. However, instead of using the same OS, each virtual machine has a dedicated OS instance. Resources such as memory and CPU are dedicated to the VM while it is running (which has performance benefits). In this shared image model, users with the same or similar OS-related requirements are grouped into "pools." All of their desktops are booted from the same OS image, sometimes referred to as a "golden image." Where requirements vary significantly between groups, a separate golden image is created for each.
VM-based VDI (Personal Image) is similar to the one just described; the difference lies in the flexibility it offers to customize a desktop user experience. Each virtual machine boots from a separate OS image to facilitate storage of desktop preferences. This provides more user flexibility, as each desktop can be uniquely set up and even tailored by the user. However, each user's image is stored separately on disks, so a lot more storage is required to implement this model, and management overhead is likely to be higher.
Learn more about the benefits of Virtual Desktop VDI.
References
VDI desktop: Operating system virtualization | microsoft.com
http://www.microsoft.com/en-us/windows/enterprise/products-and-technologies/virtualization/operating-system/default.aspx
VDI desktop: Desktop virtualization | wikipedia.org
http://en.wikipedia.org/wiki/Desktop_virtualization
VDI desktop: Virtual desktop infrastructure (VDI) | searchservervirtualization.techtarget.com http://searchservervirtualization.techtarget.com/definition/virtual-desktop-infrastructure-VDI
VDI desktop: The Pros and Cons of Using Virtual Desktop Infrastructure | pcworld.com
http://www.pcworld.com/article/252314/the_pros_and_cons_of_using_virtual_desktop_infrastructure.html
VDI desktop: Virtual Desktop Infrastructure (VDI) | tricerat.com
http://www.tricerat.com/resources/topics-library/virtual-desktop-infrastructure-vdi