VDI Desktop and Its Business Benefits | Parallels Insights
How a VDI Desktop Can Meet Your Business Demands
Virtual desktop infrastructure (VDI) desktops are gaining momentum and credibility in the cloud computing and virtualization arena. When done correctly, they can result in better management of resources and efficient management of apps.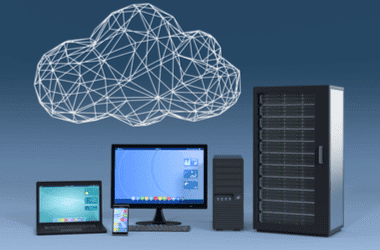 What is a VDI Desktop?
A virtual desktop, as the name suggests, is a desktop environment (icons, widgets, toolbars, windows, folders, and wallpaper) that is virtualized. Virtual desktops can be accessed from multiple devices using an internet connection, at any time.  
A virtualization software separates the desktop operating systems, applications, and data from the client, and stores the virtual desktop on a remote server. The remote server in turn uses a software called a hypervisor to create virtual machines. The virtual machine simulates the desktop's environment and capabilities. Virtual desktops can thus be delivered as virtual machines on-demand, at any time, on any device, from any place. 
Why a VDI desktop is necessary
Network Alliance estimates that almost two-thirds of companies buy new IT equipment and software every year to replace old ones. While vendors are ready to provide powerful computers, tight budgets and limited expertise in most organizations hinder effective IT decisions.
According to a recent Deloitte report, PC hardware and software maintenance costs account for 50-70% of the total cost ownership (TCO) of a typical PC. VDI can help cut some of these costs.
With a VDI desktop, you deliver on-demand desktops to employees at anytime, anywhere and on any device. Your employees will have full access to their complete desktop from any device.
Access to VDI can help your employees remain more productive because all they need is an Internet connection. You'll also minimize the time it takes to procure and purchase new desktops.
Because of centralized management, storage and security, VDI eliminates the need for regular installations, backups and virus scans on individual and siloed devices.
In addition, you'll achieve enhanced security because employees won't move around with confidential organization data on their personal devices, which could easily get lost, stolen or altered.
For example, in industries like healthcare where data privacy is paramount, VDI provides medical staff with access to patient data without worrying about its confidentiality breaches.
How VDI Desktop delivery works
The basic components required for VDI Desktop delivery are: 
Virtualization: The technology that separates the OS from the underlying hardware using a software called the hypervisor. 
Hypervisor: The software that separates the OS from the underlying hardware, thus creating a virtualized environment. 
Connection Broker: A software that authenticates users and connects them to desktop instances. It also tracks the number of active and inactive desktops.  
Desktop Pools: A group of similar desktops that are configured on basis of a specific function. 
Application Virtualization: The technology that is used to create virtual desktops and replicate them to all the desktops in the desktop pools.  
The process of working of VDI Desktop is as follows: 
 A user logs into the virtual desktop from client software. A connection broker authenticates the request and assigns a desktop from the desktop pool to the user. 

Admins can turn the virtual desktop on and off 

thus accommodating more users than the virtual server capacity.

 

The desktop image is mirrored from the master desktop to other desktops using full or linked cloning. Linked cloning links the virtual disk of the master desktop to all desktops while full cloning does not do

 so and each desktop is independent instead. 

 

VDI management software is used to create new desktop pools, provision desktops, or set up policies for users.

 
How a VDI desktop is created
You can create a VDI desktop setup in three ways:
Session-based VDI
VM-based VDI (Shared Image)
VM-based VDI (Personal Image)
Session-based VDI
A session-based VDI is an individual session that runs inside the server's operating system (OS) as either a physical server or a virtual machine. You can create multiple sessions for each physical or VM and allow each machine to be shared by many users.
VM-based VDI (Shared Image)
A VM-based VDI (Shared Image) setup allows users to access the same OS-related requirements that are categorized into "pools." Under this plan, all users' desktops are booted from the same OS image (often called the "golden image"). In instances where user requirements differ between pools, a separate image is created for each.
VM-based VDI (Personal Image)
A VM-based VDI (Personal Image) is similar to VM-based VDI (Shared Image). However, in this plan each machine boots from a separate image, which helps to create personalized desktop preferences.
Parallels RAS offers VDI desktops and much more!
Parallels® Remote Application Server (RAS) is a cutting-edge solution for VDI desktop delivery. As a cloud-ready and scalable product, Parallels RAS can be deployed via Amazon Web Services (AWS) and Microsoft Azure. It provides a rich set of impressive and native-like mobile experiences that you can use on Android and iOS devices.
Realize the benefits of VDI desktops by downloading a 30-day trial of Parallels RAS
Resources:
Wikipedia | https://en.wikipedia.org/wiki/Desktop_virtualization
Network Alliance | https://networkalliance.com/understanding-technology-costs/
Deloitte | https://www2.deloitte.com/content/dam/Deloitte/pt/Documents/tech-trends/TechTrends2020.pdf
TechTarget | https://searchvirtualdesktop.techtarget.com/definition/virtual-desktop-infrastructure-VDI
Parallels | https://www.parallels.com/products/ras/capabilities/vdi-solutions/
Parallels | https://www.parallels.com/vdi/