Tap the Full Potential of your VDI Infrastructure with Parallels RAS
Virtual desktop infrastructure or VDI involves the deployment of virtual desktops, where the operating system is hosted on a virtual machine that runs on a centralized server. With centralized monitoring of networks and better manageability of virtual desktops and applications, VDI networks leverage organizations' resources and increases overall revenues.
When VDI environments were first introduced, industry experts envisaged rapid adoption of VDI networks. According to the IDC report on virtual client computing, revenue will break the $1 billion barrier by 2016 in EMEA, and VDI is what drives this growth. Despite the amazing benefits offered by VDI networks, some organizations are skeptical about adopting VDI environments. Even when they do, only a portion of business procedures is generally moved into the VDI environment.
The Challenges of VDI Infrastructure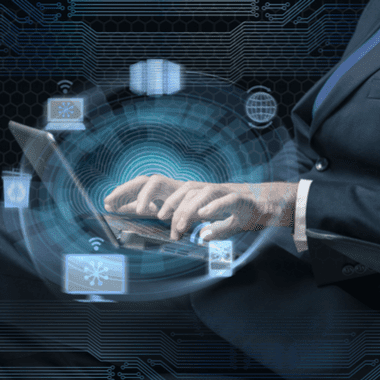 One of the major challenges encountered by businesses when deploying a VDI environment is its licensing model. Organizations that use Microsoft Server software have to pay on a per-device basis. With this licensing model, a VDI infrastructure is not financially feasible for all businesses. While VDI reduces desktop usage expenses, new expenses arise in the form of storage solutions and server infrastructure.
Depending on your storage requirements, you have to choose either a persistent or a non-persistent VDI infrastructure. With a persistent VDI infrastructure, storage is a major concern. Moreover, it's not easy to manage numerous diverse images. A non-persistent VDI solution requires less storage and increased security, and image manageability becomes easy, but it has its drawbacks: less personalization and lower application flexibility. Session-hosted virtualization solutions allow you to publish specific applications at a lower price and reduced complexity instead of providing the full desktop to a user.
Businesses can tap the full potential of the VDI environment only when a server application tool provides a powerful but inexpensive VDI infrastructure. Last year Microsoft changed its licensing model so that the VDI tool is now available on a per-user basis. While this move addresses a major VDI challenge, businesses need a comprehensive solution that is efficient, inexpensive and easy to manage.
How Does Parallels RAS Answer VDI Infrastructure Challenges?
Virtualization technology is not a one-size-fits-all solution; each organization has different requirements when it comes to VDI infrastructures. There will be everyone from power users, task workers, and guest workers to mobile employees, so VDI networks should cater to the virtualization needs of a diversified user base. Parallels Remote Application Server (RAS) is a powerful virtualization solution that can be customized to suit the virtualization needs of businesses of all sizes.
One of the major roadblocks to VDI adoption is the complexity of managing the VDI network. However, Parallels RAS makes it easy to deploy and manage VDI networks. IT administrators don't need certification or technical expertise to deploy this solution. By following a simple wizard, you can quickly set up the tool. The reduced complexity in managing the VDI network allows small and medium-sized businesses to adopt powerful VDI infrastructures. Not only does it allow SMBs to publish full virtual desktops to remote users, but it also lets you publish virtual applications to keep resources always-on, 24/7.
For large enterprises that need highly scalable VDI infrastructures, Parallels RAS is a perfect option. It scales vertically and horizontally to seamlessly deliver virtual desktops and applications on demand. Parallels RAS is a comprehensive virtualization tool that can be deployed on any type of cloud-computing deployment or on-premises network. The intuitive dashboard enables you to easily monitor and manage the entire VDI infrastructure. The tool's reporting feature provides clear insights into resource usage across the VDI infrastructure.