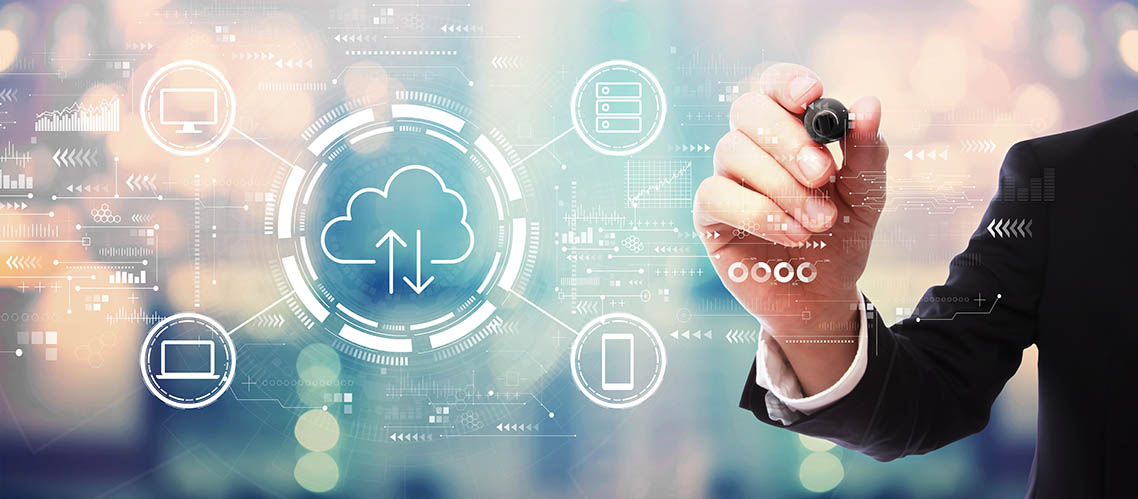 VMWare Alternative: Discover Other Hypervisors
A hypervisor enables a single computer to create and host multiple virtual machines (VMs) on demand. The hardware powers up the hypervisor, which in turn allocates the resources, such as processing, memory, and storage, needed for VMs to run. Among a hypervisor's other benefits are portable VMs that can be transferred to another host machine as is. VMware ESXi is one of the more popular hypervisors. In this article, we explore the VMware ESXi hypervisor and compare it with Microsoft Hyper-V, a viable VMware alternative. We also discuss how you can use Parallels® Remote Application Server (RAS) with these hypervisors.
Considerations When Choosing a Hypervisor
While your choice of hypervisor will depend on your requirements, there are several things you should consider when choosing a hypervisor, including the following:
Types. Hypervisors are divided into two types, with Type 1 hypervisors running directly on top of the hardware and Type 2 hypervisors acting just like any software installed on your computer. Also known as a bare metal hypervisor, the first type performs better since it interfaces directly with the hardware without an operating system (OS) lying in between. The second type, or hosted supervisor, as it is also known, is better in terms of ease of setup.
Cost. Some hypervisors are free to use, but others require license fees. Costs may run higher if you include the management tools that you need to run them more efficiently.
Use. Hypervisor performance may vary depending on workload. Thus, selecting one may depend on what you intend to do with it. Look at how its functions and features support your use case and proceed from there.
Management. Ease of management is a question that can be answered with the availability of tools for managing your VMs. Free hypervisors do not normally include management tools. However, the more comprehensive the management tools, the higher the chances that the hypervisor will also cost more.
Support. A robust product ecosystem means that you can get access to documentation, training, and support. Third-party developers that can provide extra tools for managing your VM infrastructure or even solutions that meet your needs are another plus. Access to technical support can prove crucial to your organization's success with its virtualization efforts. With proper infrastructure in place, a hypervisor vendor can readily provide support when you encounter any issues during deployment and production.
In the next sections, we compare how VMware ESXi hypervisor and a VMware alternative, Microsoft Hyper-V, stack up against each other based on these considerations.
VMWare ESXi Hypervisor
Even though it has a small footprint, the VMware ESXi hypervisor serves as the core of VMware's server virtualization platform. It is known for its reliable performance, advanced memory and storage management, and enhanced security. VMware ESXi makes VM creation and provisioning easy, regardless of whether your organization uses Windows, Linux, or macOS.
VMware ESXi is a bare-metal hypervisor. As such, it has its own kernel, which facilitates interaction between the hypervisor and hardware resources, allowing the latter to be more efficiently managed.
VMware offers a free vSphere hypervisor. However, it is limited in terms of functionality, as it lacks management tools, and does not offer high availability (HA), live VM migration, and VM load balancing. Customers also do not have official support, although they have access to a customer forum. Due to these limitations, it is recommended that the free version of VMware ESXi be used only for testing and development purposes.
For production environments, it is recommended to pay for a VMware ESXi license to circumvent the free version's limitations. The paid version features whatever is lacking in the free version, including management tools, the capability to perform live VM migration, HA, load balancing, and integrated VM backup and restore. It also has an HTML5-based user interface and a broad vendor ecosystem.
Microsoft Hyper-V
The Microsoft Hyper-V hardware virtualization platform is a VMware alternative, particularly if your organization already uses Windows. With Hyper-V, VMs are isolated from each other, allowing the platform to run several VMs at the same time.
Like VMware ESXi, Microsoft Hyper-V is a bare-metal hypervisor. However, while Hyper-V can be installed on its own without an underlying OS, many use it on top of hardware installed with the Windows Server OS, of which it has been a component since Windows Server 2008. Hyper-V has also been made available in the Pro and Enterprise editions of Windows starting from Windows 8.
As a component in both Windows Server OS and Windows OS, Hyper-V is free, except if you are using Windows Home. In the latter case, you must upgrade to either Windows Pro or Enterprise to get Hyper-V.
Hyper-V also supports Ubuntu and Red Hat Enterprise Linux, among other Linux server distributions. It does not offer support for macOS though. If you are using macOS, you must resort to a third-party tool such as Parallels Desktop for Mac Business Edition.
Microsoft has improved the capabilities of Hyper-V continuously. For example, a maximum of 240 processors per Windows Server VM is now allowed, compared to just eight virtual processors per VM when it was first released. For VMs with Windows 8.1 and above, a maximum of 32 virtual processors is allowed, while Windows 7 allows only four.
Among its other features are comprehensive disaster recovery in the form of VM copies, saved states, and Microsoft's Volume Shadow Copy Service, live and storage migration for VM portability, remote connectivity support for both Linux and Windows, and secure boot and shielded VMs for enhanced security.
All Windows OSs with Hyper-V installed come with their own free management tool called the Hyper-V Manager. This same tool can be used to manage the standalone Hyper-V server remotely.
Microsoft's expansive partner ecosystem works closely with the company in extending Hyper-V capabilities. Windows license owners also get support from Microsoft. Those using the free, standalone version of Hyper-V have recourse to the Microsoft Q&A forum.
Parallels RAS: a VDI Solution for Multiple Hypervisors
Parallels RAS is a virtual desktop infrastructure (VDI) solution for organizations looking to deploy virtual applications and desktops on any device, including virtual machines hosted on VMware ESXi and Microsoft Hyper-V, among other hypervisors.
Parallels RAS makes it easy to manage your VDI with the Parallels RAS Console. You can deploy VMs automatically and on-demand using custom templates that your team creates only once. With its dynamic storage-space management feature, your team only needs to set up a timer that will delete an unused VM automatically, thus freeing up much-needed space that can then be allocated back to the storage pool.
With Parallels RAS, your organization can build a multi-cloud-ready IT infrastructure that can be based on-premises or the public cloud, or a combination of these two. Parallels RAS also supports hyperconverged solutions such as Scale Computing HC3 and Nutanix Acropolis. Moreover, you can also provision Microsoft Azure workloads directly using Parallels RAS.
See how you can use Parallels RAS in setting up a VDI using any hypervisor!