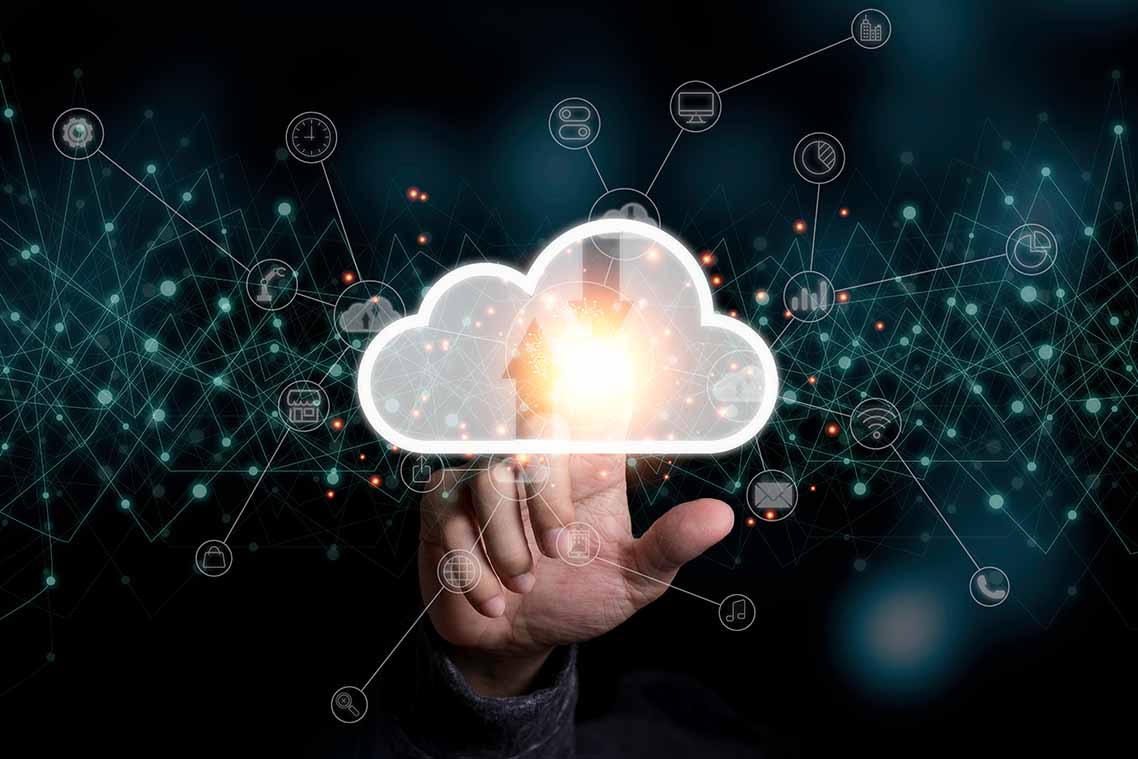 An Understanding of VMware VDI Cloud and Another Alternative
Virtual desktop infrastructures (VDIs) have transitioned slowly from one-size-fits-all solutions to highly customized products that serve diverse user needs across many industry verticals. Generally, organizations can leverage two forms of VDI implementation to provide virtual workloads to remote employees: on-premises and cloud-based—also called desktop as a service (DaaS)—solutions.
In an on-premises VDI setup, the process of deploying, configuring, and managing the enterprise's IT infrastructure lies with in-house IT teams. However, in a cloud-based VDI environment, this responsibility rests with the cloud service provider. Companies can leverage cloud-based VDI to provision IT resources instantly without the typical complexities of procuring, deploying, configuring, and managing the VDI infrastructure.
In this post, we'll explore what VDI is, the differences between VDI and desktop virtualization, VMware VDI cloud, and the pros and cons of VDI. Lastly, we'll learn why Parallels® Remote Application Server (RAS) provides superior services at a lower price than other VDI alternatives.
Definition of a VDI (Virtual Desktop Infrastructure)
VDI is a desktop virtualization technology that uses virtual machines (VMs) to deliver virtual workloads to remote end-users. Typically, VDI hosts the virtual workloads—including operating systems (OSs), applications, and desktops—on the on-premises servers and deploys them over a network to end users, who can access the resources via any endpoint. The endpoint can be a physical PC, thin client, tablet, or smartphone.
An organization can also decide to host the virtual workloads in the cloud or a hybrid of on-premises and cloud deployments. Both of these solutions allow users to access virtual applications and desktops from any endpoint. This saves the organization from the painstaking challenges associated with installing and updating OSs on multiple devices within the company.
However, looking deeper into VDI versus cloud-based VDI, you'll find notable differences. Essentially, in-house teams manage VDI on the organization's on-premises servers and generally have high up-front costs. You can learn more by checking out our article on virtual desktop VDI. Cloud-based VDI—also called Desktop as a Service, or DaaS—on the other hand, is hosted in the cloud and managed by a cloud service provider (CSP).
Definition of VMware Horizon
Vmware Horizon is Vmware's VDI solution, designed to allow organizations to deploy virtual applications and desktops to multiple users' endpoints, such as traditional PCs and mobile devices. The platform consists of different but complementary components such as:
Horizon View. This is the primary desktop virtualization platform that integrates seamlessly with VMware vSphere.
Horizon Client. This client application establishes connections between various endpoints and Horizon Views' virtual workloads. It supports multiple OSs, including Windows, Linux, macOS, Chrome OS, Android, and iOS.
Remote display protocol. This set of rules establishes the communication channel between client devices and Horizon View workloads running in a datacenter. The Horizon Client can use the PC over Internet Protocol (PCoIP), Microsoft's Remote Desktop Protocol (RDP), or VMware Blast.
Horizon Workspace. IT teams can leverage this enterprise mobility management application to manage and secure virtual workloads. It relies on various VMware technologies, including Horizon View, which provides VDI capabilities, and Horizon Data which offers file storage and synchronization capacities.
Differences between VDI and Desktop Virtualization
Most people often use the terms VDI and desktop virtualization to refer to solutions that deliver virtual applications and desktops to end users. While these are related terms and interconnected in the virtualization world, they have different meanings. VDI is a technology that uses VMs to deliver virtual workloads to remote end users who can use different devices to access the resources.
VDI relies on a connection broker that creates the connection between endpoints to the VDI servers, which reside within the organization's on-premises datacenter. Parallels RAS, VMware Horizon, and Citrix Virtual Apps and Desktops are modern examples of VDI solutions that companies use today.
On the other hand, desktop virtualization is an umbrella term that describes all the remote access technologies that companies can use to deliver corporate resources to end users. In this regard, VDI, remote desktop services, and DaaS are all forms of desktop virtualization.
Benefits of Using VDI
Organizations can leverage VDI solutions to manage and secure their resources. Some of these applications include:
Cloud management. IT teams can easily deploy and scale virtual workloads across private and public clouds from a centralized console.
Automated operations. IT teams can leverage representational state transfer (REST) application programming interfaces (APIs) to integrate and automate rich capabilities such as entitlements, monitoring, and VM management.
Scalable solutions. Companies can deliver feature-rich virtual workloads through a purpose-built platform that is scalable across various deployment options.
Secure solution. Organizations can deliver secure virtual applications and desktops across a hybrid cloud.
Advantages and Disadvantages of VDI
Organizations can derive several benefits from VDI. Some of these benefits include:
It offers a simple desktop setup. IT teams can set up pooled desktops that multiple groups of users share. This can save time and effort that would have otherwise been required when dealing with individual desktops for each end user.
It can provide significant long-term savings. VDI shifts the computation processes from endpoints to on-premises servers, allowing the company to invest less in end-user devices. The company could also invest in low-cost thin clients or enable employees to use their personal devices under the bring-your-own-device (BYOD) framework to achieve significant cost savings.
It offers centralized IT management capabilities. IT teams can leverage whatever tools they have at their disposal—whether management, monitoring, or security applications—to make low-level configurations to the entire heterogeneous endpoints.
It can enhance the overall security posture of the company. VDI is appropriate for companies that handle sensitive data or those that operate in highly regulated sectors because it provides centralized security measures where data never leaves the endpoint.
VDI may not be a perfect solution for every company despite these benefits. There are some demerits that you should keep in mind if you're considering investing in VDI, including:
It has high upfront costs. Buying new servers, preparing the datacenter, and deploying VDI can be costly. Besides these costs, you also need to figure out ongoing maintenance and upgrading costs if the business expands.
It requires a specialized IT team. While managing the entire on-premises IT infrastructure internally may appear convenient, you need a dedicated and specialized IT team to handle all the potential contingencies. This can be costly for the organization.
Simplify VDI Cloud Management with Parallels RAS
Desktop virtualization technologies have been around for many years. However, these technologies have gained traction in recent times as companies demand cost-effective, scalable, and secure end-user computing (EUC) solutions. With so many VDI solutions available today, you have an unprecedented opportunity to choose which one offers the most compelling value proposition.
At Parallels, our goal is to power a better way for employees to work. With decades of innovation in implementing and enhancing Parallels RAS—a robust, cost-effective, all-in-one VDI solution—we've learned what it takes to power employee productivity through seamless digital experiences.
With Parallels RAS, organizations can deliver secure virtual applications and desktops from multiple cloud computing platforms, such as Azure, Amazon Web Services, or Google Cloud Platform (GCP). Parallels RAS also supports hybrid cloud deployments, allowing organizations to leverage both on-premises and DaaS offerings without integration hassles.
The platform has unique server-management potential, including simplified IT administration and security. IT teams can easily create, scale, and manage virtual workloads through an intuitive console.
Try out Parallels RAS today, and experience its VDI capabilities first-hand!