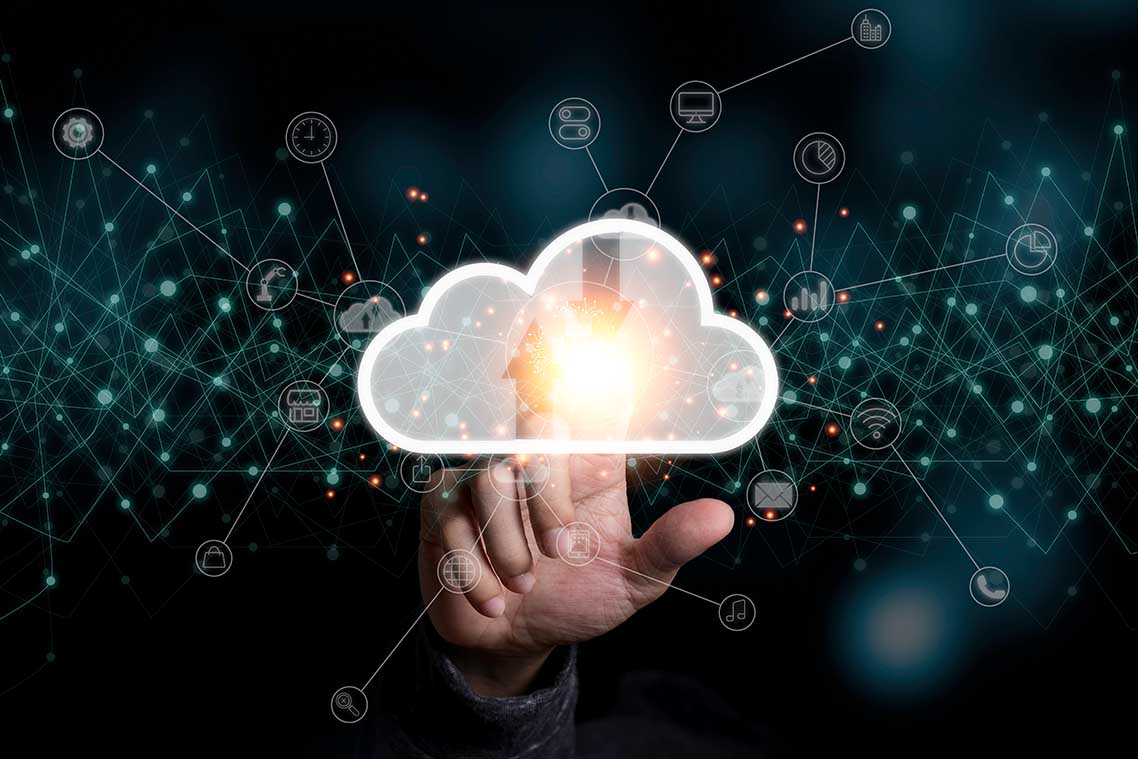 Use vSAN Ready Nodes to Improve Scaling for your VMware Infrastructure
VMware vSAN has emerged as one of the primary go-to hyper-converged infrastructure (HCI) and software-defined storage (SDS) solutions on the market. Virtualization allows organizations to ease their IT infrastructures' deployment, management, and implementation. While VMware vSAN supports most processors and RAM options in modern x86-based servers, it has specific storage specifications. This is why many original equipment manufacturers (OEMs) have partnered with VMware to manufacture vSAN Ready Nodes. As pre-configured appliances, vSAN Ready Nodes comply with various VMware vSphere and vSAN compatibility features.
How to Build a vSAN Ready Node
vSAN Ready Nodes (or vSAN ReadyNodes) come in various configurations, including processors, input/output (I/O) controllers, solid-state drives (SSDs), and hard disk drives (HDDs). As such, you'll need to find a compliant vSAN Ready Node if you are considering building one. There are two ways to create a vSAN Ready Node:
Use certified vSAN Ready Nodes. This solution provides organizations with a validated server configuration in certified and tested hardware form factor suitable for VMware vSAN deployments. Using certified vSAN Ready Nodes is the most appropriate way to build vSAN clusters. Follow the steps below to create a compliant vSAN Ready Node:

Visit the official landing page for the VMware vSAN compatibility guide.
Choose the parameters that best fit your requirements from the Ready Node types, vendors, profiles, supported releases, and generations, among others.
Click on Update and View Results once you select your choices. This populates a list of compliant Ready Node configurations.
The initial output is a collapsed list of the multiple Ready Node configurations (grouped according to vendors) compliant with your choices. Twirl down the arrow next to the OEM you want to use to get additional information about the particular Ready Node configuration.
You can then use the stock-keeping unit (SKU) number to contact your preferred OEM to obtain ordering and pricing information for the Ready Node.

Create your own virtual SAN cluster based on certified components. VMware strongly recommends that you use certified Ready Nodes. However, you can also build your own vSAN Ready Node provided you use certified components. You must ensure that OEM supports all the features, including the drivers, to use this option.
How to Calculate the Size Needed for Your vSAN Cluster
VMware vSAN works best when all the ESXi hosts in the cluster share identical configurations, including shared storage configurations. Each node contains a capacity tier and a cache that makes the shared datastore.
Ultimately, the size of the vSAN cluster determines which kind of OEM hardware you can deploy and whether you'll need all-flash or hybrid disks. The first step towards designing a vSAN cluster is determining its size. You can leverage vSAN Ready Node Sizer to compute the size of clusters automatically.
The steps below can help you determine the cluster size when using vSAN Ready Sizer:
Log in to the vSAN Ready Node Sizer tool's official website. You can log in via two options: Partners Connect for VMware partners and My VMware for customers.
Click on the Create Project link at the top right corner of the web page that loads next to create your project. The project you create will help you access your sizing recommendations whenever you sign in to the vSAN Ready Node Sizer tool.
Specify the cluster name for your project, vSAN version, configuration type (all-flash or hybrid), and Ready Node vendor you would like to use. The difference between the all-flash and hybrid storage is that the all-flash approach uses only SSDs while the hybrid model combines SSDs and HDDs.
Next, specify the workload you would like the Ready Node to operate by clicking on the Add Workloads link. For example, you may want the Ready Node to run virtual desktop infrastructure (VDI), databases, or modern applications.
Indicate the number of virtual machines (VMs) and storage per VM. You can also denote virtual CPU (vCPU) per core, virtual RAM (vRAM) per VM, vCPU per VM, and input/output operations per second (IOPs) per VM.
Click on the Create link to generate your vSAN cluster configuration. You can now download the recommendation report and discuss it with other management teams and OEM to discuss the next steps.
With vSAN Ready Node Sizer, you can gain access to a simplified user interface and guided workflow that significantly enhances the user experience when computing a vSAN cluster's size. The tool provides a holistic approach to cluster design by considering compute, storage, and data services.
Additionally, VMware has embedded various product intelligence, statistical data, and performance feature into vSAN Ready Node Sizer, allowing IT administrators to obtain accurate design recommendations.
How to Choose the Right vSAN Ready Node for Your HCI
Now that you have computed the size of the cluster, the next step is choosing the appropriate vSAN Ready Node for your HCI deployment. VMware provides the vSAN Ready Node Configurator tool that you can leverage to select the right vSAN Ready Node quickly via the following steps:
Choose the appropriate vSAN version that you want to deploy. For example, you could select vSAN 7.1 updates 1(U1) and ESXi 7.0 U1, which are the latest versions of VMware vSAN and ESXi as of this writing.
Based on your specific needs, select a Ready Node profile. Here, you can choose between all-flash and hybrid profiles. Once you've picked the profile, choose your preferred raw storage capacity, CPU cores, cache size, memory, and maximum IOPs, and confirm the profile.
Choose your preferred server OEMs. The most common OEMs that you can choose from at this stage include Dell, Lenovo, or Hewlett Packard Enterprise (HPE).
Next, select the available preferred model and download the configuration file. You can now contact the vendor to explore more licensing and flexible support options. You can also get quotes or even contact the sales department.
vSAN Ready Nodes Tools
The accompanying tools VMware vSAN Node Configurator and vSAN ReadyNode Sizer give you the knowledge and assistance you need to select the ideal vSAN ReadyNode type, with the proper amount of CPU cores, memory, and storage while also taking your resilience needs into consideration.
Hardware, firmware, and BIOS configurations for VMware vSAN must meet particular specifications. If you choose the incorrect hardware, you risk having hardware that performs poorly and is incompatible with your environment's demands.
Parallels RAS Integrates with vSAN Ready Nodes
Parallels® Remote Application Server (RAS) is a turnkey desktop virtualization solution that organizations can use to centralize the provisioning and management of their IT infrastructures.
Parallels RAS integrates seamlessly with VMware ESXi, enabling organizations to leverage VMWare vSAN Ready Nodes storage.
Parallels RAS also supports other hypervisors such as Hyper-V and HCIs like Scale Computing HC3 and Nutanix Acropolis.
IT administrators can easily manage multiple VMs operating under different hypervisors under the same virtualization environment with Parallels RAS.
This flexibility and the benefits of using VMware vSAN allow organizations to increase scalability while reducing the total costs in the long run. Hypervisor flexibility also enables IT administrators to manage multiple VDIs with ease.
Experience firsthand how Parallels RAS integrates with VMware vSAN Ready Nodes!