Windows 10 Multi-Session | Parallels RAS Supports It!
Windows 10 Multi-Session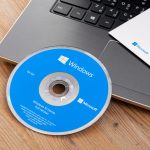 Microsoft recently introduced Windows 10 Multi-Session. This approach has the multi-user benefits of RD Session Host and the new experience advantages from Windows 10 Enterprise. It's hosted purely on Azure. Also important: Moving forward, the only option to run Office 365 Pro Plus will be on Windows 10—Windows Server 2019 doesn't support it. Some details to note: 
Windows 10 multi-session is aimed at making applications remotely available to a relatively small number of users per machine/installation.

 

The option to run a single Windows 10 (Enterprise) instance virtually will remain as is.

 
Currently, with all the RDS improvements in Windows Server 2019, Microsoft is not giving up on RD Session Host. There is one observation worth mentioning: Windows 10 multi-session only comes with Windows Virtual Desktop (WVD), meaning it's restricted for usage on Azure. For workloads that cannot migrate to Azure, Windows Server 2019 is the way to go. WVD can be used on Windows 7 Enterprise, Windows 10 Enterprise, and Windows Server 2012 R2+. It can also be included in Microsoft 365 E3, E5, or F1 customer or a Windows E3/E5 customer as a service (for example, Storage & Compute). 
Consistency on Windows 10 Multi-Session
Transition (or migration) is one of the significant challenges in the remote application or remote session world. Previously, moving from one technology platform to another required a considerable amount of planning, testing, and executing. The biggest challenge is migrating from old operating systems to new ones, which bring out legacy compatibility issue. 
In the past, each release was about five years apart and had significant changes regarding technology and user experience. 
If we compare Windows Server 2003, 2008, 2012, and 2016, each provides a radically different desktop, which requires different interaction. Simple things like an inconsistent theme or password change UI can crumble a user's experience or expectation, which may reduce productivity. 
Download Parallels RAS and leverage Windows 10 multi-session today! 
References:
Algiz Technology | https://www.algiz-technology.com/windows-10-multi-user 
ZDnet | https://www.zdnet.com/article/windows-10-enterprise-for-remote-sessions-another-new-windows-variant-on-the-way/ 
The Microsoft Platform | http://microsoftplatform.blogspot.com/2018/10/windows-10-multi-session-as-rdsh-of.html 
Brian Madden | https://www.brianmadden.com/opinion/Seriously-what-is-multi-user-Windows-10-for-Another-possible-clue 
Microsoft Tech Community | https://techcommunity.microsoft.com/t5/Microsoft-Ignite-Content-2018/New-multi-session-virtualization-capabilities-in-Windows/td-p/233784