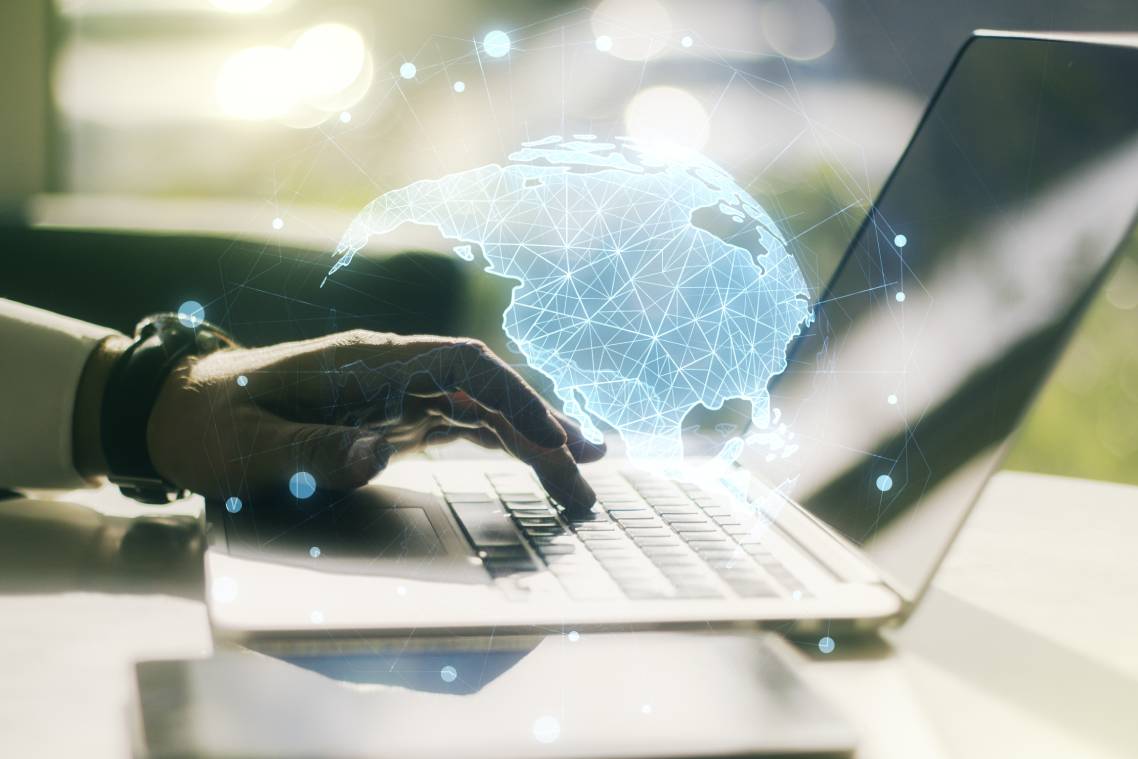 Exploring the New Windows 11 Features and Requirements
While Microsoft is set to launch Windows 11 soon, a preview of the new OS is already available to members of the Windows Insider Program. Noteworthy Windows 11 features are a more polished user experience, mandatory hardware-assisted security such as Secure Boot and device encryption, an updated Microsoft Store and a new Windows Subsystem for Android that allows Android apps to run on Windows. Let's take a closer look at all the new features in this article.
Visual Changes in Windows 11
Windows 10 has become the most popular and longest-running Windows OS to date, eclipsing the success of both Windows XP and 7. Microsoft hopes to replicate that success with Windows 11.
There are several changes in the user desktop experience in Windows 11, the most obvious being the default middle position of the Start menu along the bottom, along with the pinned items on the taskbar. However, it is easy to move both items back to the lower-left corner, where they have been located since the first Windows came out in the early 1990s. The Start menu's change in location is accompanied by a change in purpose—it will now recommend applications and documents, instead of being a mere list of applications installed on your desktop.
Other UI changes include the following:
Improved look and feel, with rounded corners, new icons, and new wallpapers.
Updated mode for working with tablets and other devices, including a redesigned File Explorer that's optimized for touch.
Improved docking and multi-monitor experience, allowing layouts to be remembered when a monitor is reconnected back to the PC.
Different layouts for snapping application windows side by side, improving a feature that has been present since Windows 7. There is even an assistant that helps users snap to the ideal layout.
Built-in integration with Microsoft Teams.
A redesigned Microsoft Store that loads faster and provides greater economic opportunities for developers and creators.
A new Widgets bar on the Start menu that replaces Live Tiles in Windows 10.
Some older applications dating back to previous Windows versions will not be rolled out in Windows 11 anymore. OneNote, Paint3D and Skype are just a few examples. Also, Internet Explorer will be officially retired, and the Snipping Tool for taking screenshots will be totally replaced with the Snip & Sketch tool from Windows 10.
Android Apps that Run Natively on Windows 11
Windows 11 features a new Windows Subsystem for Android that will allow it to run Android apps natively. Based on the Windows Subsystem for Linux in Windows 10, this feature will let users install applications from the Amazon Appstore. It will require users to sign up for an Amazon account.
Note that the Amazon Appstore doesn't have as wide a selection of Android apps as Google Play. Whether Windows 11 will connect with Google Play remains to be seen, but if it does, this could be a game-changer, given the range of Android apps available on the latter.
Windows 11 System Requirements, TPM and Virtualization
Windows 11 will work only on machines that came out in 2017 onward, in what could be a potential obstacle to its rapid adoption. In contrast, Windows 10 was designed to run even on older computers.
As part of Microsoft's thrust to make Windows 11 more secure by default, Windows 11 will require Trusted Platform Module (TPM) version 2.0, Unified Extensible Firmware Interface (UEFI) 2.0, and Secure Boot on the hardware side. Under this design, TPM will provide the platform key to the UEFI drivers, applications and OS boot loaders, ensuring that only correctly signed software is used within the system. In addition, legacy BIOS will not be allowed. All these prevent using the firmware as a potential attack vector against the OS. Note that you may have to turn on TPM in your BIOS settings for Windows 11 to work on your current hardware.
For virtual machines (VMs) on-premises and hosted on the Azure Cloud, you'll need to enable TPM and Secure Boot if you want your VMs to run Windows 11.
Aside from requiring TPM, UEFI, and Secure Boot, Windows 11 will have the following additional system requirements:
A 1 GHz (or faster) 64-bit processor with two or more cores or a system on a chip (SoC). Microsoft will release a list of compatible processors. If your processor isn't on the list, you may need to get a compatible one to be allowed to upgrade to Windows 11.
At least 4 GB of RAM and 64 GB of available storage.
DirectX 12 (or later) compatible graphics card with a WDDM 2.0 driver.
High definition (720p) display, 9-inch or larger monitor, with 8 bits per color channel.
Hypervisor-Protected Code Integrity
Hypervisor-Protected Code Integrity (HVCI) is a virtualization-based security (VBS) feature that will be enabled by default in proficient hardware running Windows 11. VBS uses hardware virtualization to isolate memory from the OS, creating a so-called virtual secure mode that leaves it unaffected by hacking attempts.
Hypervisor-Protected Code Integrity (HPCI), also known as Memory integrity, leverages VBS to restrict kernel memory allocations from running amuck within Windows 11. It performs integrity checks to ensure that only signed, kernel-mode drivers and binaries are allowed to start and reside in system memory.
However, system requirements for HPCI are higher, thus not everyone may be able to utilize this unique Windows 11 feature unless they turn it on. For instance, HPCI will require the newer Intel 11th generation Core and up, AMD Zen 2, and Qualcomm Snapdragon 8180 and newer processors. It will also require at least 8 GB RAM, 64 GB or more SSD, HVCI-compatible drivers, and a virtualization-enabled BIOS.
Provide Flexibility by Choosing Parallels RAS as a Cloud Deployment Model
Parallels® Remote Application Server (RAS) is a secure virtual desktop and application delivery solution capable of running on any device. It can scale your IT infrastructure quickly on-demand with auto-provisioning.
Parallels RAS reduces your organization's total cost of ownership (TCO) by leveraging different deployment approaches—you can use it on-premises, or deploy it to the public cloud, or within your own hybrid or hyperconverged infrastructure. It can also handle workloads from Remote Desktop Session Hosts (RDSH) or your virtual desktop infrastructures (VDI).
Moreover, Parallels RAS can integrate with Azure Virtual Desktop and help you manage your virtual workloads from a centralized console. It also supports Windows 11 Enterprise multi-session.
The Parallels Client for Windows 11 is completely supported, as well as VDI and Remote PC based on Windows 11.
Download the trial to see how you can use Parallels RAS for deploying your virtual desktops and applications to the cloud.