Comprehensive Windows Server Monitoring Software For Microsoft RDS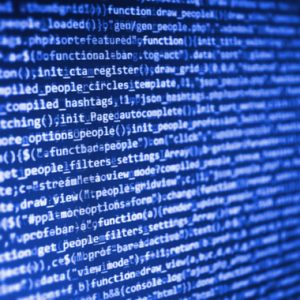 Windows Server Monitoring Software – In today's mobile-enabled workplace, most corporate organizations and public institutions require a virtualization technology solution. These organizations must deliver access for applications, desktops, and data over a remote network on a day-to-day basis in order to function correctly.
From the time Microsoft introduced Terminal Server with Windows NT 4.0, a multi-user core networking operating system has helped organizations harness virtualization technology to centrally host resources and publish them to remote client devices. With the release of Windows Server 2008 R2, Windows renamed Terminal Services to Remote Desktop Services (RDS). In each release, RDS has innovated with more advanced and optimized features. However, even with Microsoft's innovation, the need for comprehensive Windows Server monitoring software continues to increase as well.
How does terminal server technology work?
Terminal server, or RDS, is a Windows Server Monitoring Softwareaaaasdsdsa technology that allows organizations to host resources such as applications and virtual desktops on a central server. From the server, an RDP protocol sends screenshots of desktops and applications to remote client devices. There are six important components of the RDS architecture:
Remote Desktop Gateway
Remote Desktop Web Access
Remote Desktop Virtualization Host
Remote Desktop Session Host
Remote Desktop Connection Broker
Remote Desktop Licensing Server
When an end user requests access to server resources, user credentials are authenticated. After successful authentication, RemoteApp programs and desktops are published to the user with a privilege-based access. The Remote Desktop Session Host (RDSH) publishes the applications. Client access licenses are managed by the RD Licensing Server. Remote Desktop Gateway (RDG) is an optional component that is used to filter incoming requests based on the policies assigned in the Network Policy Server (NPS).
Remote Desktop Virtualization Host
The Remote Desktop Virtualization Host (RDVH) is a Hyper-V-based host that publishes virtual desktops running on virtual machines to remote users. The RDVH and remote client devices are paired by the Remote Desktop Connection Broker (RDCB). The management console of RDCB enables administrators to include RDS servers, RDVHs, and RDSHs and present resources to users with a consistent URL via the RDWA interface. Virtual applications are published via a RemoteApp program.
As a Windows Server Monitoring Software, Microsoft RDS requires the installation of many components in order to function, which can be a complex process. This complexity is true with regard to monitoring, too. After deploying RDS, the Reporting Services report server must be installed and configured with components such as report server database, web portal URL, service account for report server service and access to databases, data source name (DSN), etc.
Windows Server Monitoring Software Tools
Using the top server monitoring tools and software in your environment will not only guarantee that your machines are operating at peak efficiency, but it will also keep your work secure. There is an old adage in IT departments regarding backups: "Have Good Backups, Or a Good Resume"; this is also true for maintaining servers in good working order.
Why the need for Windows Server monitoring software?
From the end user's perspective, virtual application delivery may look relatively straightforward. However, the installation, configuration, and management of the Windows Server OS can be very complex, as there are multiple components that need to be installed and managed.
If used alone, Windows Server allows for a limited virtualization solution and less than optimal monitoring capabilities. Furthermore, the centrally hosted resources using RDS may not be able to publish to a range of non-Windows devices, and managing a diverse range of networks can be a challenge.
Terminal server monitoring software is a critical feature for most IT departments in order to collect real-time updates about the servers and gather data for reporting trends and analysis, but reporting is limited with Windows Server monitoring alone.
There are various third-party Windows Server monitoring software solutions available in the market. These software programs streamline virtualization and remote network monitoring.
Why are Parallels RAS and RDS a perfect combination?
Parallels RAS is a comprehensive virtualization solution that offers all necessary components in a single, easy-to-use package. The most striking advantage of the tool is its ease of use. Most of the features, such as load balancing and printer redirection, come auto-configured by default. Using the central dashboard, IT administrators can easily monitor and manage the entire infrastructure.
Furthermore, Parallels RAS excels at Windows Server monitoring, and reporting modules provide  better insight into resource usage. In addition, Parallels RAS supports all major hypervisors and browsers, which means you can integrate your existing infrastructure easily. Parallels RAS is the only virtualization tool that provides full functionality to non-Windows devices, including Chromebooks. It offers a powerful, versatile application and desktop delivery solution at the lowest price among leading virtualization solutions, making it a great combination with RDS as a Windows Server Monitoring Software.
Want to take Parallels RAS for a ride? Download a free trial.