Windows Server VDI for Service Providers
Optimize Windows Server VDI for xSPs and ISVs
Windows Server VDI – Microsoft Service Provider Licensing Agreement (SPLA) licensing can be very tricky and costly when it comes to VDI. For VDIs using Windows 7, 8, and 10, SPLA does not make it simple for any service providers (xSPs) to keep costs below $100 per virtual machine per month. The alternative for the desktop-as-a-service (DaaS) customers is to deploy Windows Server Datacenter instances instead.
In the past, this typically meant RDSH ("session per user"), which is adequate for a lot of cases, though there are times when VDI ("VM per user") makes more sense (persistent desktops, users who need admin rights, and more.). In these cases, the "workaround" is to continue using VDI, with Windows Server as the "client" OS in the VDI instance instead of Windows 7 or Windows 8. Service providers who do this typically enable the "desktop experience" add-on; the server OS looks and feels like a client OS, but behind the scenes, it's actually a server OS.
Microsoft SPLA Pricing for Two Processor Model
First, we need to understand how Microsoft pricing works in this case. The below table shows the breakdown of licensing costs for SPLA.

Note: Prices above are US currency and might be different outside US Market
Let's compare how VDI could be deployed looking at Microsoft licenses for 1,000 users using SPLA without software assurance and a two-processor pricing model.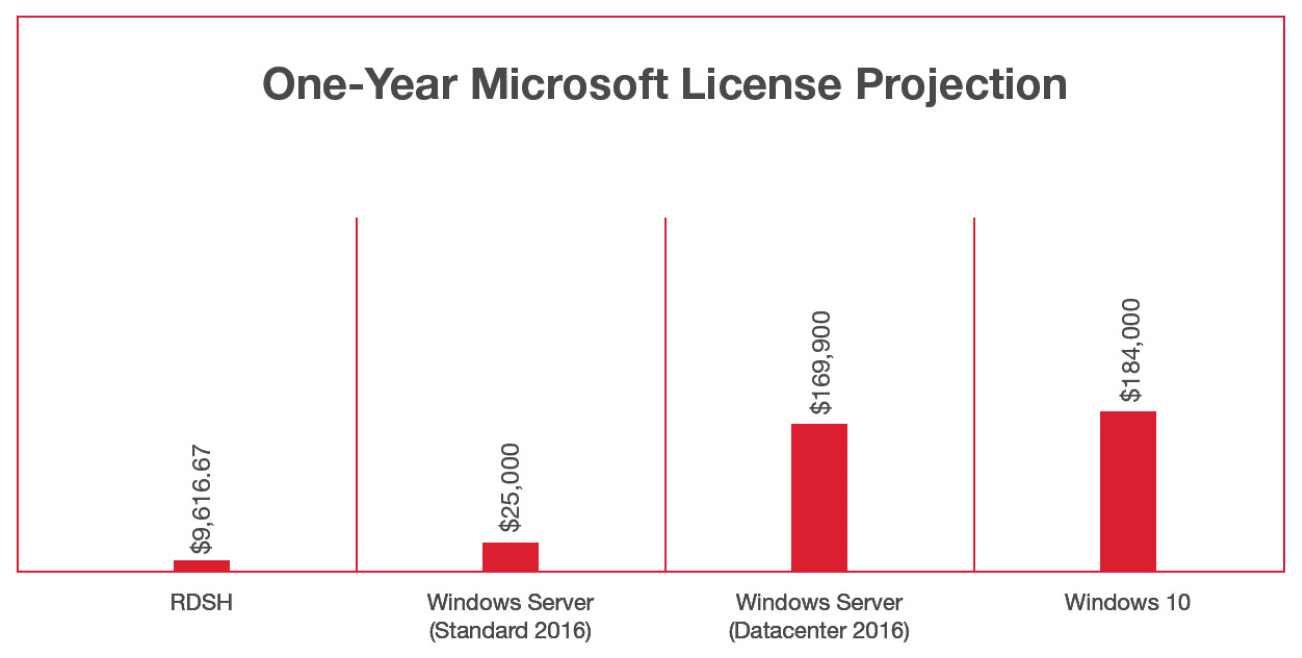 Windows Server 2016 Standard Edition is very competitive, and when using Datacenter for VDI there is no advantage in two-to-one users per VM instance.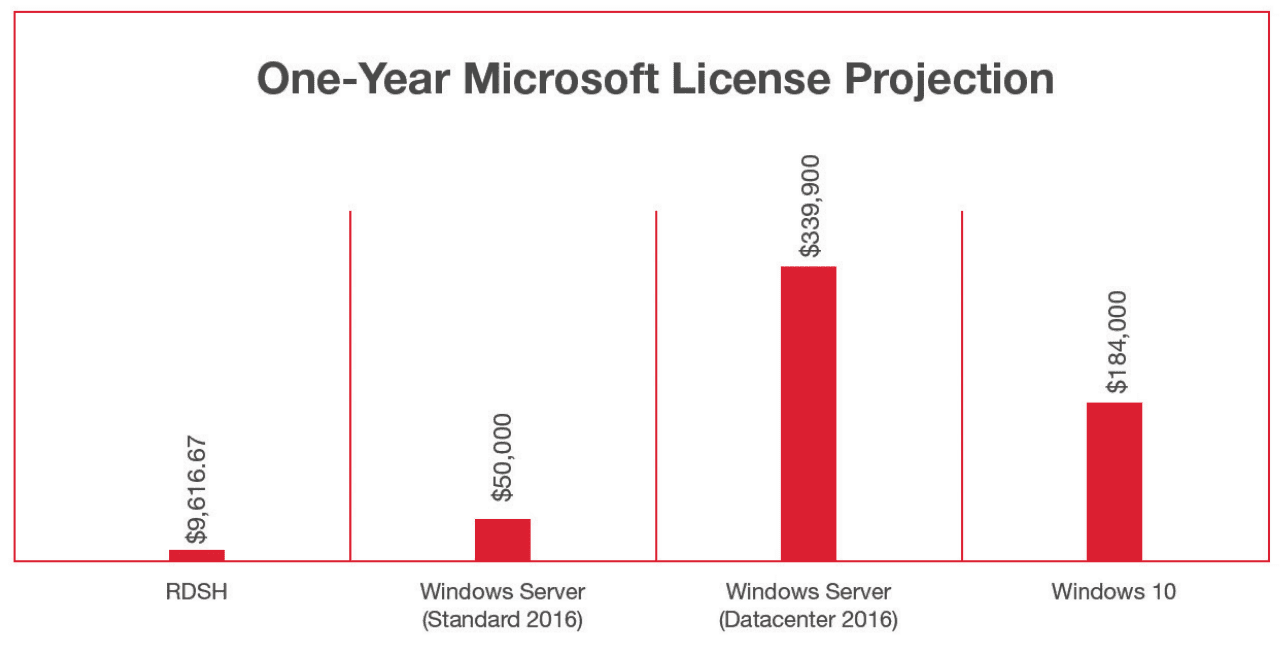 Therefore, Windows Server 2016 Standard Edition is the best option to offer DaaS solutions.
Parallels RAS and Microsoft SPLA Costs Breakdown
The below table shows how Parallels® Remote Application Server (RAS) pricing affects DaaS deployments.

Here is the breakdown for a one-to-one user per VDI.

Parallels RAS Cost Comparison with Citrix
The next step is to see how Parallels RAS licensing compares with a Citrix SPLA model.

Other Considerations
The service provider and independent software vendor (ISV) need to be cautious when/if a customer wants to pay for their Windows desktops on a monthly basis from a service provider.
If a customer also wants to use a client OS, then Microsoft will allow that to happen as long as the customer uses their own Windows client licenses, which they bought in full upfront rather than renting from the service provider.
Windows Server VDI for Service Providers – Takeaways
• Microsoft VDI licensing can be expensive, and the alternative is to use Windows Server 2016 instead of Windows 10. This will save a lot of Microsoft licensing costs. Savings are between 55% and 75% when Windows Server 2016 Standard is used for VDI.
• Windows Server VDI and Parallels RAS combined together are 60% cheaper than using a Citrix VDI solution.
• To save even more in licensing and hardware costs, push RDSH. The majority of VDI use cases can be delivered using RDSH.