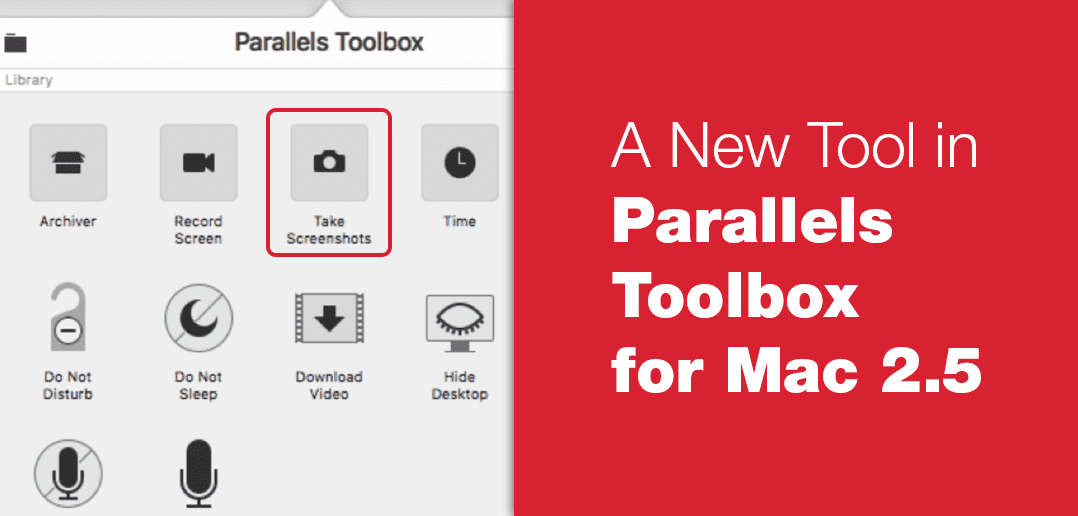 Screenshot Page: A New Tool in Parallels Toolbox for Mac 2.5
---
One of the new utilities in Parallels® Toolbox for Mac 2.5  is the Screenshot Page tool. This creates screenshots of web pages—even especially long pages. In this blog post, I'll show you this tool in action.
Without a tool like this, creating a screenshot of a long web page can be quite tedious. You must take a screenshot of the top part of the page, scroll down, take another screenshot, and so on. Then you need to arrange these screenshots in a sensible way, and maybe even stitch all of them together into one continuous long image. I've had to do this in the past, and it's a real pain. Our new Screenshot Page tool automates this process—all you have do is click on a button.
Figure 1 shows this tool in the main menu for Parallels Toolbox.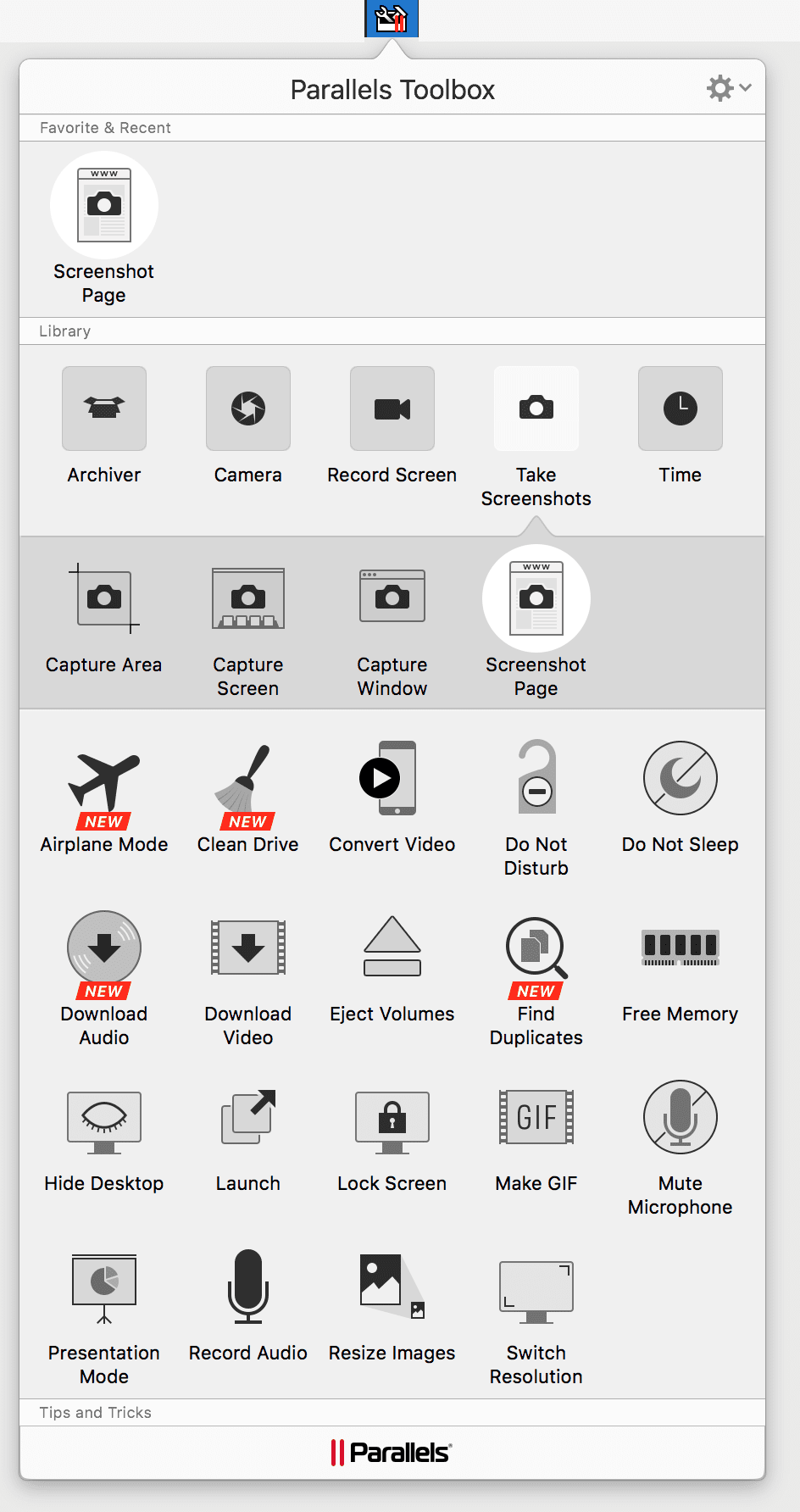 Video 1 (60 seconds) shows the tool in operation, taking a screenshot of the main Parallels Toolbox web page—quite a long one.
The Screenshot Page tool requires you to install a Safari extension. When you do so, you can choose the graphics format for the screenshots: JPG, PNG, or PDF. JPG and PNG have size restrictions, so I have set mine to PDF (Figure 2).
In addition to enabling the tool to scroll a page, the extension also puts a button in the Safari toolbar (Figure 3).
This button gives you a streamlined way to use the tool: just click the button, as shown in Video 2 (30 seconds).
Let us know in the comments, or in the Parallels Forums, what new tools you would like to see in Parallels Toolbox.