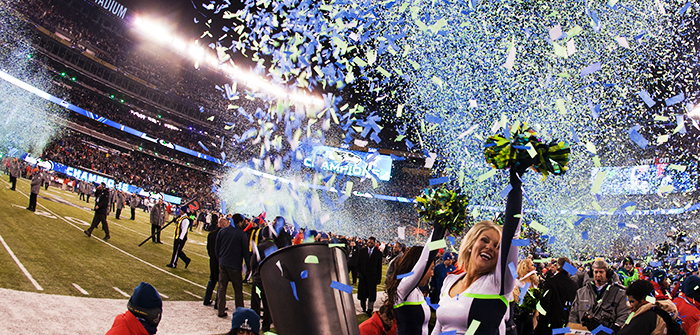 There's No Place Like Home: Go Hawks!
---
As fans all across America gear up for Super Bowl XLIX on Sunday, we're using #ThrowbackThursday to remember this time last year, when many Parallels employees and customers were cheering on the Seattle Seahawks with what you might call fervor:
It's well known that winning an event as major as the Super Bowl can boost the economy of the victorious team's city—and for that reason, Parallels is excited and proud to support our own Seahawks in this year's game against the New England Patriots. Though Parallels Desktop for Mac is all about merging the best of both worlds—Windows and Mac—we can't help picking sides for once!
Whatever happens on Sunday, best of luck to both teams.
Will you be tuning into the big game? Share your predictions in a comment, or reach out to us on Facebook or Twitter.