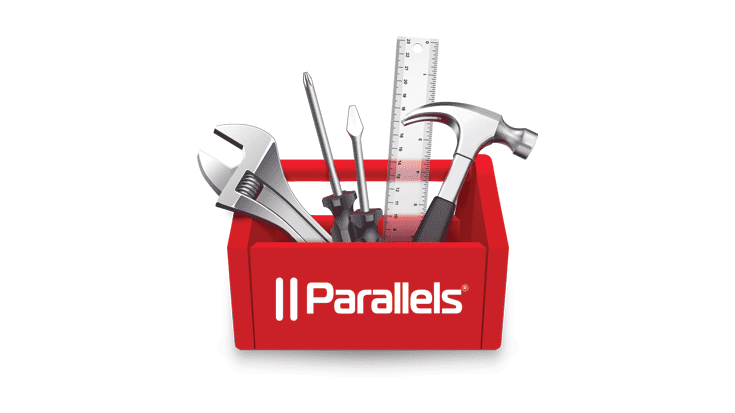 Earn a Free Subscription to Parallels Toolbox with Our Referral Program
Here at Parallels, we understand how influential our users are. For over ten years, million users have driven the success of our family of products. We've launched a fresh update to Parallels® Toolbox for Mac and Windows that rewards them. 
Parallels Toolbox for macOS and Windows is a powerful all-in-one application with 30+ tools for productivity, your disk and system, presentations, and creative solutions. Users have reviewed Parallels Toolbox to be easy to use and economical—a whole suite of tools for a fraction of the cost of individual apps, packaged in one simple interface.
This update includes a user-driven referral program to encourage users to share the productivity power-house that Parallels Toolbox is. Users can share a smarter way of working on Mac® or PC—and earn a three-month extension to their existing subscription. 
How to Earn Your Free Three-Month Subscription of Parallels Toolbox
Both Parallels Toolbox trial users and subscribers can utilize this referral program to earn a free subscription. Even if you have an expired trial or subscription, you're eligible to earn a free subscription (or extension of an active subscription) by inviting coworkers, family, and friends to buy Parallels Toolbox.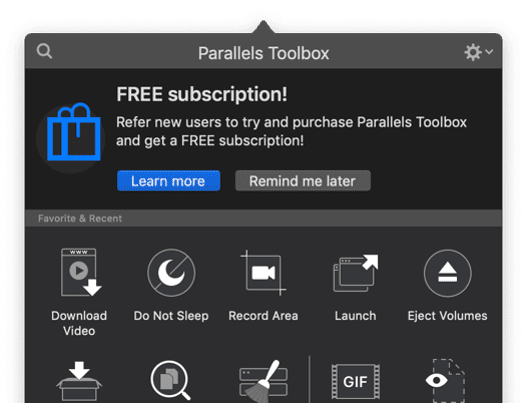 When you see this dialog within Parallels Toolbox, click "Learn More" and it will walk you through the easy steps to invite others. You can invite with your unique referral link, through social media such as Facebook or Twitter, or via email. Your subscription will only be extended once your invitee has purchased Parallels Toolbox for Mac or PC.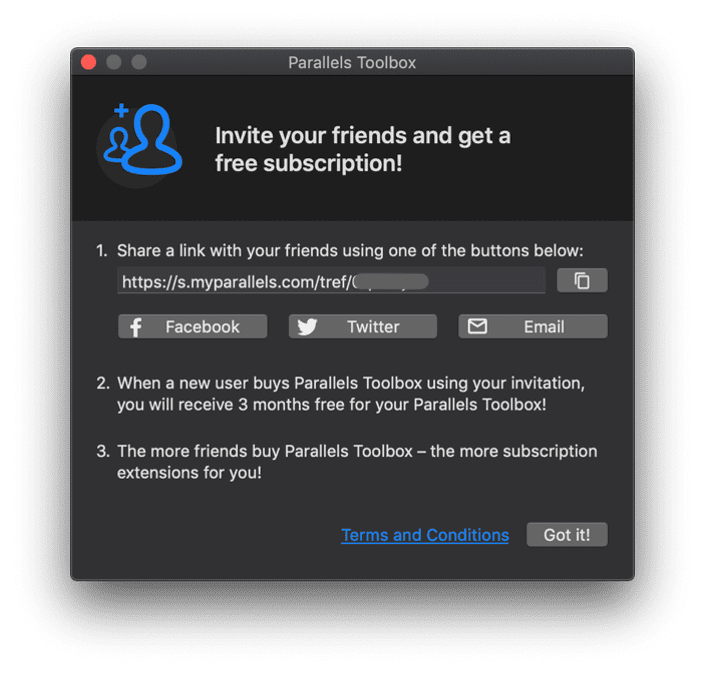 It's quite simple to earn a free three-month subscription of Parallels Toolbox by inviting others to join. We look forward to seeing more users benefiting from these tools!
If you're interested in learning more about the power of Parallels Toolbox, you can view our full list of tools on our website.
*Note: the above screenshots are associated with Parallels Toolbox for Windows. Dialog or functionality may change based on macOS or Windows versions or future updates.