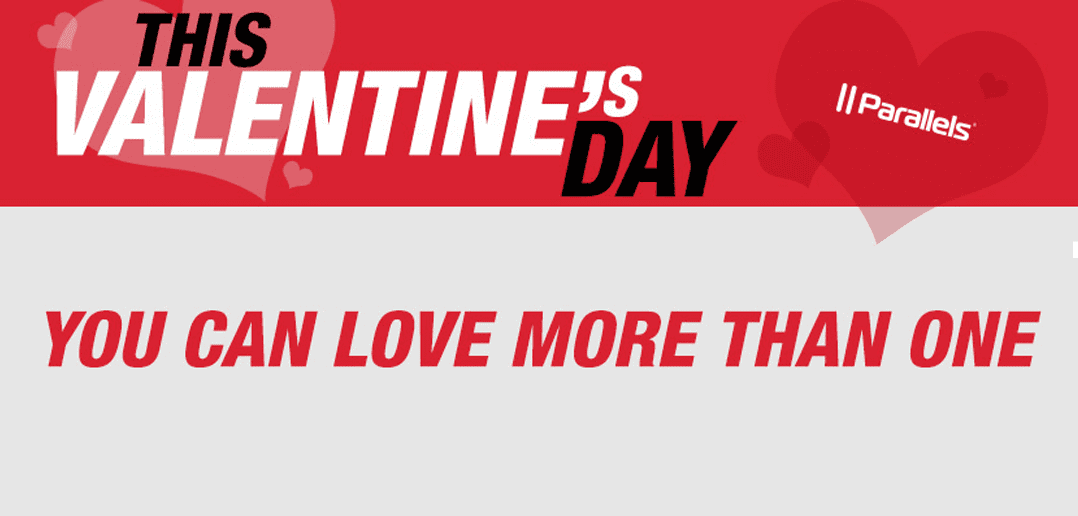 This Valentine's Day – You can love more than one
---
Being in love means staying loyal and committed to the one. But when it comes to your favorite devices why choose only one when you can share the love with all. This Valentine's Day, tear down the walls between Mac and Windows and spread your love for all your devices with a little help from Parallels.
In this blog post, we want to share with you an infographic where you can see that you don't have to choose between Mac or Windows – you can have all your favorite Windows-programs on the Mac, backup your memories to the cloud and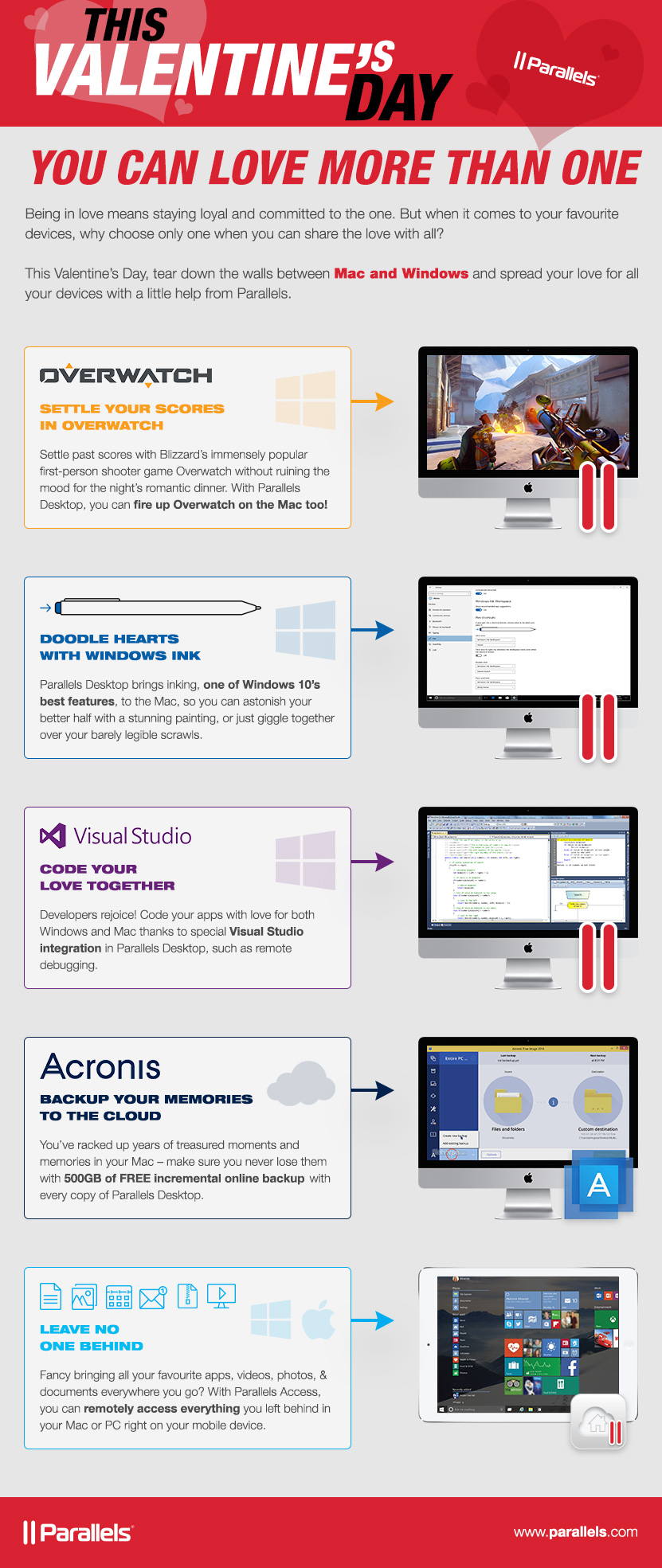 What are the Windows programs you cannot live without on the Mac? Share your opinion with us in a comment, or reach out to us on Facebook or Twitter.
Try Parallels Desktop for free for 14 days!