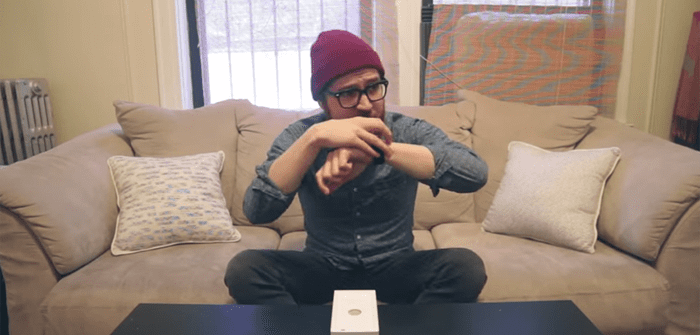 Watch Why Phone Calls on the Apple Watch Will Be a Disaster (NSFW)
---
One thing Apple is undeniably great at is user experience. That being said, while we're certainly excited for most of what the Apple Watch will bring to users in regard to apps, we're still not sold on the idea of answering calls with our wrist. Turns out, neither was this guy (Warning: Video below is NSFW)…
While the parody video above by Rated WTF is obviously hilariously exaggerated (we highly doubt that Apple would replace Siri with Roscoe on the Apple Watch), it raises a real point: How on earth will it be easier to answer phone calls on an Apple Watch when you've already got an iPhone?
Not to mention, a lot of users are already annoyed with Continuity—you know, that OS X Yosemite feature that allows for numerous simultaneous messages you get across Apple devices. (Here's how to turn the feature off.)
One thing's for sure: Wrist-talking isn't going to be attractive on anyone (except for maybe Tony Stark).
Will you answer calls on your Apple Watch? Share your thoughts with us in a comment, or reach out to us on Facebook or Twitter.