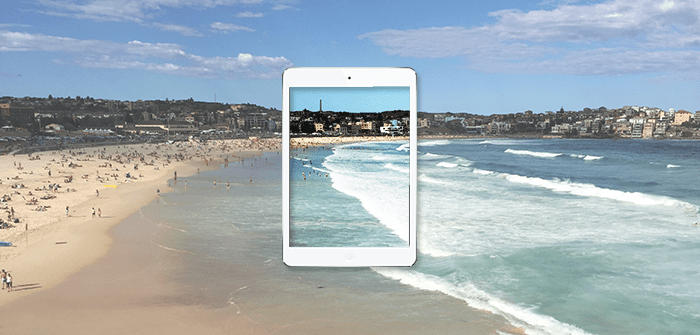 What's On the Other Side of Your Screen?
---
How do you like your workspace? Are you tired of it? What would you change about where you sit, your view and location? Think big. Dare to dream, because Parallels Access can make your dream real–today.
No, I'm not kidding. I speak from experience. During a recent business trip to Sydney, Australia I needed to get some work done over the weekend but didn't want to be trapped in my hotel room on a sunny day. I dreamed of being on a sandy beach, swimming in the warm ocean water and relaxing. So I left my computer in my room and went to the beach. I walked miles in the sun, visiting Bronte, Coogee, Covelly and Bondi beaches. It was an awesome experience I would have otherwise missed out on.
Check out some photos and video of the ever-changing views from my new office of the day:
[easingslider id="5829″]
During my walk I stopped from time to time, pulled out my iPhone 6 Plus and used Parallels Access to access computers in my Sydney hotel room and my office in Seattle (which was more than 7,000 miles away). Every application and file I needed was at my fingertips. I used familiar touch gestures with full-featured Excel, Word, and Photoshop and successfully got all of my work done—all while kicking back on the warm sandy beach!
Start by changing your lunch break. Right now, in minutes, you can download the free trial of Parallels Access for your iPhone, iPad, Android or Kindle Fire phones and tablets from the App Store or Google Play. It will tell you how to quickly install Parallels Access software on the computer(s) you want to access. Then you're good to go—that's it! Leave your computer behind. Go to your favorite place and take a long lunch because you can get work done from where you are—anywhere!