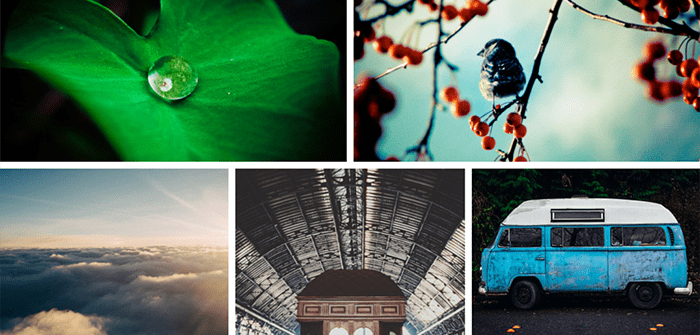 What's Your Windows Wallpaper? Plus Best Places for Beautiful Backgrounds
---
One of the less-talked about perks of having both a Windows desktop and a Mac desktop in one computer is the bonus of two backgrounds. A beautiful, inspirational background can really help you work creatively and strategically. Plus, when you're consistently working in two different OSes, the difference in backgrounds can signify how you use each side in different (but meaningful) ways.
For example, on my Mac side, I have one of Apple's simple, preinstalled backgrounds ("Milky Way") in place:
I picked one of Apple's preinstalled options for one reason: I just really dig the simplicity and beauty of this wallpaper. Some might say it's a bit boring, but its Zen-like quality appeals to me. Even better, it doesn't distract from the creative work I do on my Mac side—from designing graphics in Photoshop, to engaging with our communities on our social media channels.
My Windows wallpaper is another story. I often use my Windows VM for more focused activities such as writing content, diving into data, and creating other structured reports and calendars to keep track of marketing activities for Parallels. All of these activities are a must, but can often be intellectually-draining by the end of the day. I like to think I boost my brainpower when working on my Windows side by looking at this awesome background I found:
Again, the wallpaper is simple, but this one has a little more panache—or (dare I say it?) sparkle. I like that it's a little livelier and more visually interesting than my pick for my Mac side, as well as a little quirky.
What about you—how did you pick your desktop(s') background?
[Tweet "My desktop's wallpaper is…"]
If you're still looking for a gorgeous wallpaper to inspire you, don't worry! Here's a list of awesome (free!) wallpaper resources for your Mac or Windows side:
Unsplash – A Tumblr blog with beautiful, eye-catching photography.
WallpapersWide – Not all of their wallpapers are retina-ready but most are, and the site is easily filterable. There's also a wide selection to choose from.
WallpaperFX – They have a smaller collection of options, but all are great-looking, with resolutions reaching as high as 3840 x 2160.
2048pixels – Again, they have lower-resolution images (those with Retina MacBook Pros will be left out), but the ease of customization with the "FX" button makes it a nice resource.
MrWallpaper – Another site with a smaller collection, but there's still plenty to choose from.
Microsoft – Hey, some of these aren't half-bad—particularly the ones submitted by members of the Microsoft community.
Google Images – Don't be surprised! With the right search parameters, you can find some gorgeous backgrounds out there. You can even restrict your search to high-definition or copyright-free images.