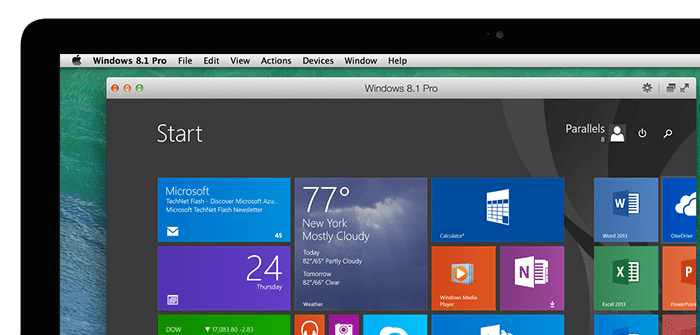 Windows 8 for Mac—Wait, It's Possible?
---
I rarely settle for "good enough." I love coffee from a local café, but I also love my "World's Best Mom" mug. So I bring the mug with me and get the best of both worlds.
I love the outdoors, but I also value the comfort of a bed. So when I go camping, I blow up an air mattress and sleep in comfort. (Yes, I'm one of those people.)
So what do I do when I love the hardware of a MacBook Air (that chiclet keyboard!) but also the bold metro tiles featured in Windows 8?
I turn to Parallels Desktop 10 for Mac, of course. With this innovative software, I can use both operating systems side by side because Windows 8 can run in a window (or full-screen, if you prefer).
And I know I'm not the only one who loves the freedom of running Windows 8 on my Mac. Check out these testimonials from our happy customers: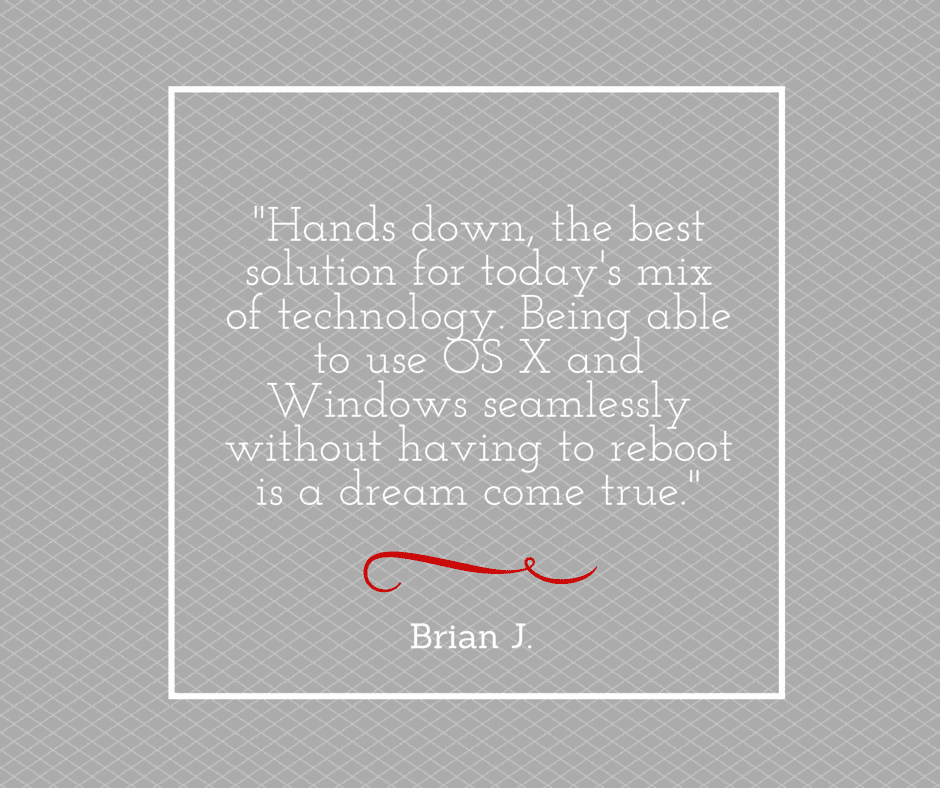 "Hands down, the best solution for today's mix of technology. Being able to use OS X and Windows seamlessly without having to reboot is a dream come true."
~ Brian J.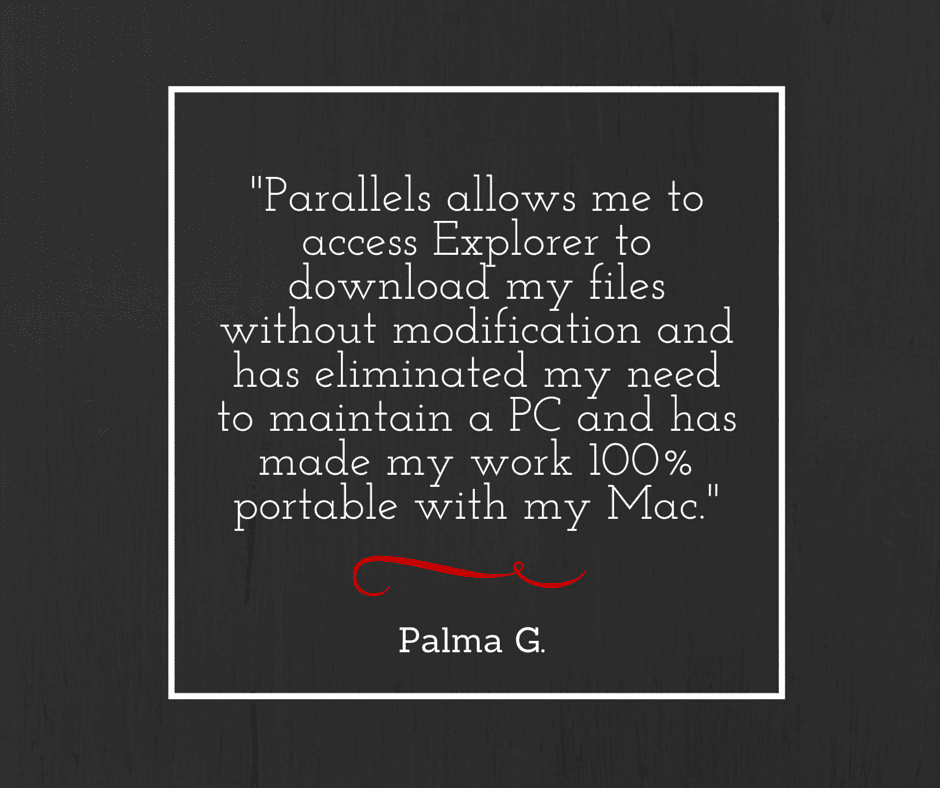 "Parallels allows me to access Explorer to download my files without modification and has eliminated my need to maintain a PC and has made my work 100% portable with my Mac."
~ Palma G.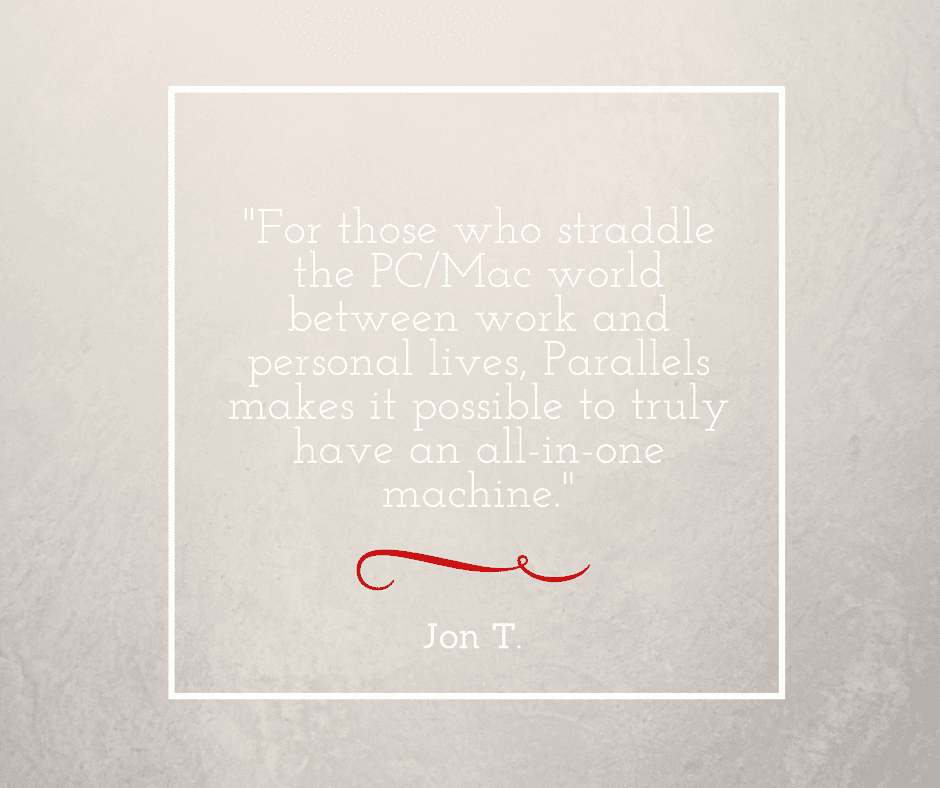 "For those who straddle the PC/Mac world between work and our personal lives, Parallels makes it possible to truly have an all-in-one machine with both Windows and Mac OS running side by side in perfect harmony."
~ Jon T.
Who doesn't love having the best of both worlds?
[Tweet "If you've ever longed to run Windows 8 on a Mac, give #ParallelsDesktop10 a spin."]
If you've ever longed to run Windows 8 on a Mac, give Parallels Desktop 10 a spin. There's even a 14-day free trial—so you can experience the best of both worlds today.