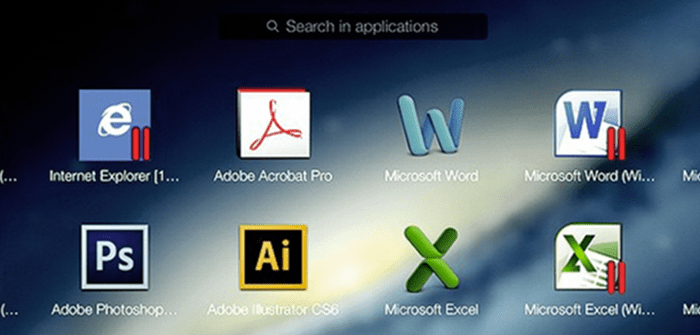 Where Would I Be Without Parallels Access?
---
Unfortunately, winter break was short lived for this college student—I'm already back hitting the books. Taking 6 credits in 3 weeks is quite the daunting task, and who wants to work when they're supposed to be on break? Thankfully, using Parallels Access, I can work from anywhere and that at least makes it bearable (even if I can't use a furry friend as an iPad stand).
Being a business major, my App Launcher has mostly apps like Microsoft Word, PowerPoint, and Excel. But I also have some "fun" apps like Photoshop (for when I'm feeling creative) and iTunes (because no matter what size iPad you have, your entire music library probably never fits comfortably).
After I launch an app, I usually change the resolution based on what I need. The ability to see my apps how I want to see them is irreplaceable and one of my favorite features. When I'm using Photoshop I need to have "Same as Computer" selected, and when I'm using something like Microsoft Word I can easily have "Best for iPad" selected.
With help from Parallels Access, the countdown to the end of these extra classes has begun! And at the end, I can guarantee I'll be doing a happy dance.
How do you use Parallels Access? Share your story in a comment!