How to Play Xbox Games on the Mac with Parallels Desktop 15
---
The recently released Parallels Desktop® 15 for Mac has a number of excellent features that benefit its huge user base in a variety of ways. One feature that might get overlooked is the ability to play Xbox games in a Windows 10 virtual machine running in Parallels Desktop 15.
What! You can now play Xbox games on Mac? With Parallels Desktop 15 and a Windows 10 VM, yes, you can.
In June 2019, Microsoft released a free app in the Microsoft Store, now called "Xbox Beta." With this app and an Xbox Game Pass, you can play Xbox games on a Windows 10 PC. (If you need to purchase an Xbox Game Pass, there is a special deal for users of the Xbox Beta app: $1 for the first month, and then only $5 per month.) The engineers at Parallels made sure that this app also works in a Windows 10 VM running in Parallels Desktop 15. (I suspect that the work on DirectX 11 and Metal in Parallels Desktop 15 made this possible.)
You download Xbox games inside the Xbox Beta app. I downloaded two, and the Parallels engineers downloaded several more. All worked fine in Parallels Desktop 15. (See Figure 1.)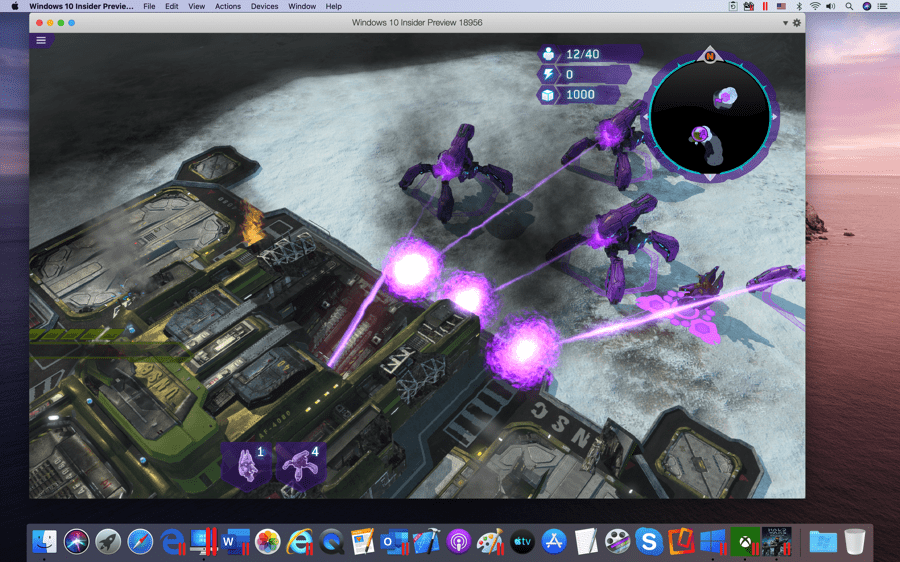 Of course, to have the full Xbox experience, you would want to use an Xbox Controller. While Parallels Desktop has had support for Bluetooth accessories for several years now, the Xbox Controller is an example of a Bluetooth Low Energy peripheral. Parallels Desktop 14 (and earlier versions) did not support this class of Bluetooth device. Support was added in Parallels Desktop 15. Video 1 shows connecting the Xbox Controller to the Windows 10 VM and playing the Xbox game The Turning Test:
---
---
Video 2 shows the Xbox Controller being used to play the game Madden NFL 19 in a Windows 10 VM with Parallels Desktop 15.
---
---
Download a free trial of Parallels Desktop 15 for Mac and enjoy playing Xbox Games on your Mac.
Please let us know in the comments about your experience with Xbox games in Parallels Desktop 15. I will try to break free from playing my games long enough to respond to your comments.