Windows 11 Installed Successfully
Use it just like you would on a PC.*
Next step: activate your copy of Windows 11.
* Various Windows applications and features may not work in Windows 11 on Apple M-series Mac computers. Learn more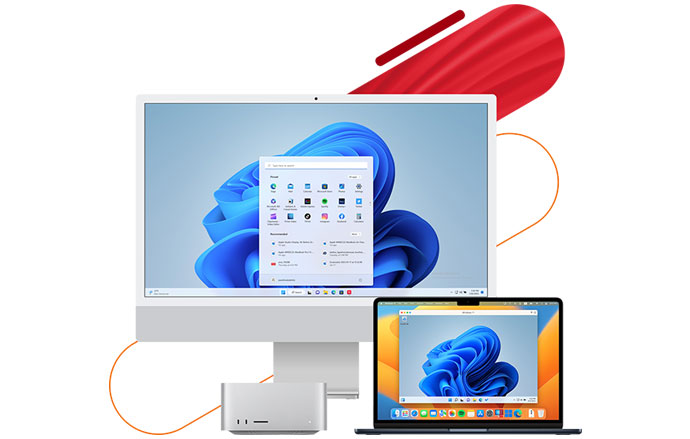 Install Your
Windows
Applications



Choose one of the below options:
Install Microsoft Office from here.
Download installation files from the Internet.
Install from a USB drive.
For quick access to Windows apps, use Spotlight Search.
Choose How
Windows 11
Appears
Choose one of the below options:
Coherence mode - Run Windows and macOS applications side by side, with Windows 11 desktop hidden.
Full Screen mode - Work with Windows 11 and macOS desktops side by side and swipe between them.
Open Mac Files
in Windows 11
For your convenience and better disk space management, Windows 11 user profile folders show your Mac files—you don't need to copy and paste files from one system to another.
Note: to enable Mac and Windows folders mirroring in Parallels Desktop App Store edition, see this article.