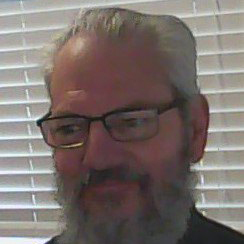 "We tested Parallels RAS and found that it gave us a turnkey solution to providing published apps for our clients. It was simple to implement and simple to manage".
Director, Senior Technician, and Client Support Officer
The Challenge: Provide clients with a cost-effective, cloud-based solution to run applications virtually
CommPlus Pty Ltd is an IT company that sells and supports Sybiz products, more specifically ERP and Payroll software. It is located in the Australian state of Queensland and primarily does business in the Asia-Pacific region.
When they sought a virtualization solution, the team at CommPlus Pty Ltd was looking to provide smaller clients with a cloud-based solution that allowed them to run their Sybiz applications, and they wanted something that was cost-effective and easy to manage.
They looked at other options like Citrix but found them to be too expensive and complex for their relatively small team to manage.
The Solution: Parallels RAS selected to facilitate virtualization and remote application access
The CommPlus Pty Ltd team discovered Parallels RAS when reviewing Azure as a potential solution for their clientele's needs. They have about 200 active client businesses that primarily work with their Sybiz Accounting/ERP and Payroll software.
Since these applications are MS SQL based, their clients need a newer version of SQL to run them; however, many of them are not upgrading their server hardware and OSes due to the cost. This is where Parallels RAS comes into the picture.
"I stumbled across Parallels in the Azure marketplace", said Director, Senior Technician, and Client Support Officer David Beahan. "Within one day I had a cloud server up and running that I could give end-users access to. We rolled it out to ourselves initially for our own in-house ERP and Payroll software, and within a month we added our first client business with three users."
They tested the solution and determined how to install multiple instances of their applications with appropriate compartmentalization for users from separate entities to access the applications on a shared server without compromising security and/or privacy.
As of 2022, they have configured Parallels RAS on approximately 100 PCs and have 25 to 35 concurrent users at any given time.
They have reported minimal difficulties and any issues were quickly resolved by Parallels technical support.
"We have found the whole journey to be remarkably stress-free for a micro-business with limited IT skills and resources" reported Beahan.
The Results: A turnkey solution that enables success for CommPlus Pty LTD and their clientele
CommPlus Pty Ltd has experienced the following benefits since implementing Parallels RAS:
Ease of use. A unified and intuitive management console, configuration wizards, and a customizable set of tools deliver applications, desktops, and data to any device, making Parallels RAS easy to use and manage.
A single, simple solution. The organization was able to set up and deploy Parallels RAS for their clients, allowing them to easily access applications from their offices or anywhere else, using any device.
Cost-effectiveness. CommPlus Pty Ltd was able to pass the cost-effectiveness on to their clients, enabling them to run the applications they need with minimal in-house IT resources.