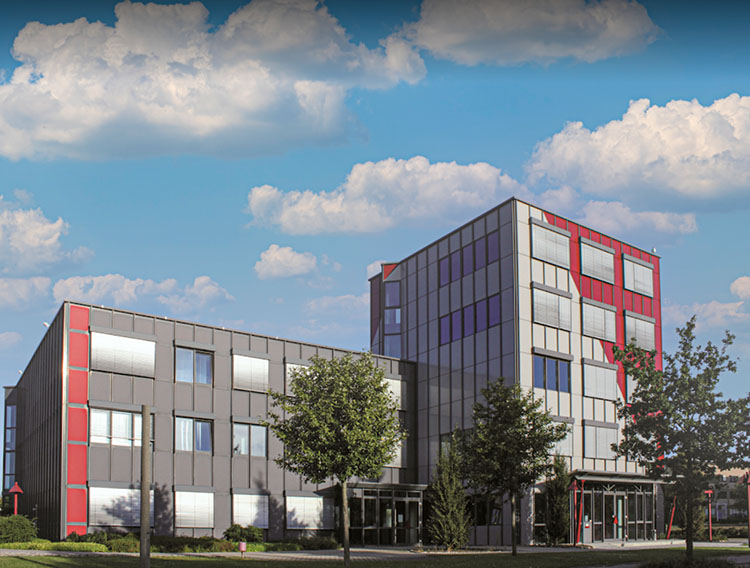 "We get help [from Parallels] in a matter of days instead of a month or more—I can't stress this enough."
Senior System Administrator, ASTRUM IT
The Challenge: A Customized Solution with Straightforward Pricing and Support
Specializing in cybersecurity, IT process optimization, hosted IT services, and consulting, ASTRUM IT needed a solution with an individual pricing model that also offered individual hosting to meet the needs of their customers, which are other software engineering companies and similar organizations.
The company first engaged with Parallels® in 2017 to evaluate Parallels Remote Application Server (RAS) seeking a virtual desktop infrastructure (VDI) solution to replace their existing software, which was costly, lacked quality IT support, and contained many superfluous features that ASTRUM IT didn't utilize.
Furthermore, the licenses of the previous solution were fixed to a particular operating system (OS) generation. This meant that, when deployed to a new version of Windows OS, ASTRUM IT had to deploy a corresponding new farm solution. They were seeking a way to avoid this process and find a simpler solution in Parallels RAS.
The Solution: Parallels RAS Chosen for Simplified Pricing Model, Usability, and Features
ASTRUM IT made the decision to implement Parallels RAS for several reasons, one of the primary ones being that it possessed all the features they needed at a reasonable price point via a simplified pricing model.
Today, ASTRUM IT delivers 90% of their services through Parallels RAS, making it a significant aspect of their day-to-day operations as well as part of their core client offerings.
This implementation didn't happen overnight. ASTRUM IT spent nearly one year testing and assessing how Parallels RAS worked for them, but in the end, the decision to switch was easy, according to Senior System Administrator Philipp Liepelt.
The ease of use and simplified pricing structure of Parallels RAS were a primary selling point for ASTRUM IT. "It's really great when you have easy to understand licensing and payment options—this is a big plus," says Liepelt.
ASTRUM IT hosts Windows-based desktops as a service (DaaS) and associated applications as a service (AaaS), both of which utilize Parallels RAS.
As part of these offerings, ASTRUM IT creates individually built host environments to meet customer needs. When they implemented Parallels RAS, ASTRUM IT simultaneously rebuilt parts of their hosting infrastructure from the ground up, requiring about two years to switch over their entire client base.
They also utilized the option to add Azure Virtual Desktop to their existing on-premises version of Parallels RAS. This allows client applications to be hosted either on-premises or via Azure Virtual Desktop, enabling ASTRUM IT to offer a hybrid solution to their customers who often create their own Windows applications and require an optimized environment to host these applications. ASTRUM IT also resells their own hosted applications to clients.
The company also uses Parallels RAS internally for about 10 key users to access certain specialized finance and internal accounting applications that are too much of a hassle to install across 20 or 30 clients.
The Results: Increased Operational Efficiency and a Streamlined Budget
ASTRUM IT first implemented Parallels RAS in 2017, and since then the solution has made a significant positive impact on their day-to-day operations and overall budget. With 90% of the company's solutions now delivered via Parallel RAS, the solution has been fully integrated into their business.
With easy-to-understand licensing and pricing, Parallels RAS has also streamlined budgeting and cost-estimating in ways that benefit both the ASTRUM IT team as well as their clients.
Parallels RAS provides ASTRUM IT with:
An individual pricing model that supplies the features the company needs at a reasonable cost.
The flexibility to deploy multiple different operating systems (including older OSs as well as more current versions) across the organization's farms.
Stellar technical support from the Parallels RAS team, which has resulted in a high level of satisfaction from ASTRUM IT users and clients alike.
The company's power users report that they really enjoy using the Parallels RAS HTML5 client and its variety of options (which are more extensive and suited to their needs than the previously used solution).
Less tech-savvy users also report that they are satisfied with the solution, with desktop icons and flexible HTML5 clients for easy access to the applications they require to get work done.
In addition, the ASTRUM IT team knows that when they open a support case with Parallels RAS, they will receive feedback right away, allowing them to quickly troubleshoot problems. This speed and efficiency are essential for them to properly service their organization's clients.
"We get help in a matter of days instead of a month or more—I can't stress this enough",says Liepelt.
The Parallels RAS support staff has assisted ASTRUM IT in figuring out minor bugs, helped with configuration, and overall enabled the organization to better serve their customers.