What's New in Parallels Device Management 9
The latest version helps increase the productivity of IT administrators and improves the end-user experience by:
Further simplifying the enrollment of Mac and Apple mobile devices
Introducing a new, powerful profile configuration editor
Making it easier to deploy mobile Volume Purchase Program (VPP) applications
And so much more!
Aside from a whole host of great new features, we're excited to announce the product name change from Parallels Mac Management to Parallels® Device Management–reflecting the inclusion of iOS and iPadOS mobile devices.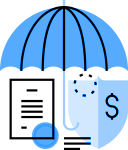 VPP Applications for Apple Mobile Devices
VPP makes it straightforward for organizations to purchase, distribute and manage their apps in bulk. With Parallels Device Management 9, IT administrators can streamline the deployment of VPP apps to employees' Apple mobile devices, which improves productivity and end-user experience. Simplify mobile application delivery with centralized administration and easily assign apps to relevant users.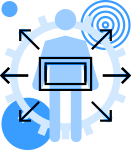 Device Enrollment Program (DEP) for Apple Mobile Devices
Apple DEP, now part of Apple Business Manager, helps organizations easily deploy iOS and macOS devices remotely. Using DEP functionality, Parallels Device Management 9 makes it straightforward to enroll Apple mobile devices to Microsoft Endpoint Configuration Manager (MECM). IT administrators can make the most of zero-touch configurations by supervising devices without touching them.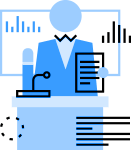 User Account Configuration during DEP enrollment
Enhance Mac manageability and security by creating and configuring local management accounts, which allow IT administrators to perform management tasks remotely. Administrators can specify the type of local user account for Mac computers and Apple devices during DEP enrollment while also restricting certain accounts.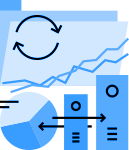 Installing Configuration Profiles during DEP enrollment
Configuration profiles are useful when needing to configure a large number of devices and contain numerous settings, such as restricting device features, email server settings and credentials. Parallels Device Management 9 reduces the time required for initial device configuration and improves the deployment experience for macOS and iOS end-users.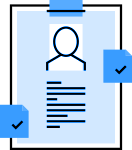 Powerful Configuration Profile editor
Parallels Device Management 9 introduces the powerful iMazing Profile Editor, integrated directly into the MECM Console. Administrators no longer need to switch to another editor on a different system to create and modify configuration profiles but can do so directly in the MECM Console. This saves significant time and boosts productivity.

User-initiated Mobile Device Management (MDM) enrollment for Mac
Simplify the enrollment of Mac computers and Apple devices to MECM with user-initiated MDM enrollment using a simple web-interface—IT admins simply provide Mac users with the URL to a web form that guides the user to enroll in MECM. This is a more straightforward alternative to Microsoft's Internet-Based Client Management (IBCM) enrollment.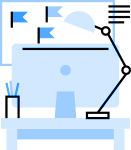 Executing Task Sequences during DEP enrollment
Task sequences are used to automatically perform tasks in MECM. Parallels Device Management 9 enables IT administrators to choose and execute task sequences immediately after DEP deployment, reducing the time to configure devices and improving the deployment experience for Mac users.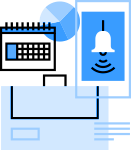 Automatic Assignment of Default DEP Profiles to New Devices
Parallels Device Management 9 simplifies the management of DEP devices by creating a single enrollment profile, which is a collection of DEP settings assigned to registered devices. Administrators can configure the device enrollment profile to automatically assign it to newly purchased Mac and Apple mobile devices by default.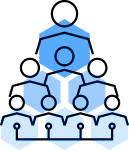 Ability to Edit DEP Profiles
By leveraging Parallels Device Management 9, administrators can edit and make changes to existing DEP profiles. All assigned Mac computers and Apple devices get the updated profile–there is no need to create new profiles and reassign them. This optimizes IT workflow, enabling administrators to focus on other business-critical tasks.
View Screenshots of the Latest Features
Automatic Assignment of Default DEP profiles to New Devices

User Account Configuration during DEP Enrollment

Installing Configuration Profiles during DEP Enrollment

Executing Task Sequences during DEP Enrollment

DEP Enrollment for Apple mobile devices

iMazing Profile Editor: Powerful Profile Configuration Editor

Previous
Next