"System Center Configuration Manager is designed for extensibility, and the Parallels Mac Management plug-in was built to help expand and enhance System Center's management of Mac in enterprise environments."
Andrew Conway
Sr. Director Product Marketing, Microsoft
Makes SCCM ready for Mac
Companies that already use Microsoft SCCM for managing PCs often underestimate the value of their SCCM solution when they bring Mac in. Parallels Mac Management plug-in not only extends Microsoft SCCM to manage macOS, but also leverages 10+ years of Windows administration experience by scaling it toward Mac computers.
Discover & Enroll Mac
Just like Microsoft SCCM offers multiple ways to enroll Window PCs, Parallels Mac Management offers multiple ways to enroll Mac computers—via network scan, Active Directory system discovery, and Apple DEP.
Read More
Enforce macOS Compliance
Enforce compliance on the Mac via SCCM configuration items and baselines. Configuration items tailored for Mac: macOS configuration profiles, enable FileVault encryption, and shell scripts. Monitor compliance via native SCCM reporting.
Inventory & Reporting
Collect standard Mac hardware and software inventory, as well as extended information, such us logged on users and their session duration. Support for Software Metering Usage Report Cycle to determine actively used software, and evaluate software license needs on Mac computers.

White Paper | Parallels Mac Management
Security Challenges: Integrating Apple Computers into Windows Environments
Manage Mac
Make Mac computers first class citizens on your corporate network by having them managed.
Internet-based Management of Mac Clients
Extend access and control of IT assets outside of the production network to Mac computers, regardless of current location or network it is connected to. Enforce compliance on the on-premise Mac computers as well as on those not on the corporate network.
Read More
MacOS Software Deployment
Flexible deployment options allow you to customize all aspects of the software deployment experience. Support for both SCCM Application deployment and package deployment models make macOS application delivery similar to what you already do for Windows PCs. And Parallels Application Portal allows you to provision predefined macOS applications to end users so they can install them on demand.
macOS Image Deployment
Use familiar SCCM Task Sequence steps to capture and deploy macOS base images, applications, and settings to Mac computers.
macOS Patch Management
Manage macOS software updates using the native SCCM functionality that will download updates from Apple into SCCM for further deployment to Mac computers. Flexible patch management options give you more control over how updates are delivered to managed computers.
What's New in Version 7
Long-awaited internet-based management of Mac clients and more new features. Read More
Internet-based Management of Mac Clients
Mac computers that are not connected to the corporate network will still remain in compliance and can be managed. This new feature extends the native internet-based management functionality of SCCM to Mac computers managed with Parallels Mac Management.
Read More
Non-OSD Task Sequence Support
New, flexible way to use task sequences—known as non-OSD task sequences—image Mac computers without the mandatory macOS image deployment step.
Simplified macOS Imaging with Bootable Media
Gives the ability to create a bootable media (USB flash drive or external HDD) to eliminate the need to boot into the Task Sequence Wizard from the network. This feature simplifies macOS imaging in complex network configurations. No more need to mess with IP-helpers.
Live Demo
Mac computers managed by SCCM admins is the new normal.
Parallels is changing Windows admins minds about managing Mac. Register for a free, live webinar hosted by Parallels SCCM administrator, Danny Knox. Danny has walked more than a mile in your shoes, and he knows the complexity of adding Mac computers to your Windows network.
30-min Intro Demo
Can you use Microsoft SCCM for macOS management? Yes, you can! Attend Danny's webinar and change your mind about macOS in your organizations.
1-hour Deep Dive
A deep dive into Microsoft SCCM best practices and approaches that Parallels Mac Management extends to macOS: software application deployment models, macOS imaging and patch management, FileVault encryption, and much more.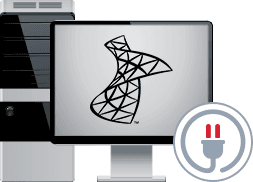 Top 3 reasons to extend Microsoft SCCM to manage Mac vs acquiring a standalone solution:
It's a plug-in. Parallels Mac Management takes hours instead of days to deploy and requires no additional infrastructure or training.
Best of both worlds. Extend Microsoft SCCM features to support MacOS, and bring in macOS specific features to Microsoft SCCM.
Get your Mac project done. Parallels Mac Management offers a simple solution to get Mac computers managed.