Features for Managing Mac and
Apple Mobile Devices in SCCM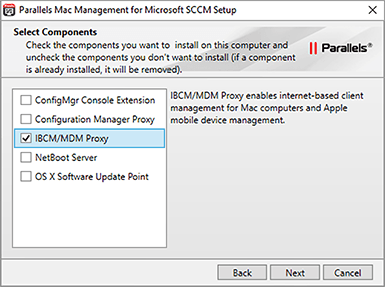 Full Lifecycle Management of macOS
Apple DEP support for zero-touch deployments. Two discovery methods including SCCM Active Directory System Discovery. Image deployment, patching and much more.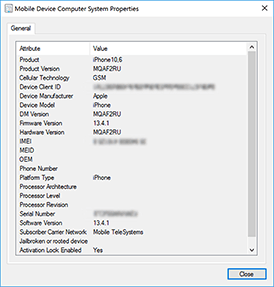 Mobile Device Management (MDM) for Apple
Enables enrollment of iOS and iPadOS devices into SCCM, inventory reports and Configuration Profiles for managing Apple Mobile Device collections.
Deploy in three steps: macOS image capture, image delivery to an SCCM distribution point and task sequencing to Mac computers.
(Support for macOS 11 Big Sur is coming soon).

Natively support the Application Management feature of SCCM and deploy applications directly to Mac computers. Streamline the deployment and inventory of App Store applications with support for Apple Volume Purchase Program (VPP).

Enforce macOS, iOS and iPadOS Compliance

Enforce compliance via SCCM configuration items and baselines on the on-premises Mac computers and Apple mobile devices, as well as devices not on the corporate network. Evaluate compliance via native SCCM reporting.

Institutional Key Type — An institutional recovery key is created in advance by the system administrator and then used for all Mac computers being encrypted. If a Mac user forgets his or her personal password for unlocking the disk, this recovery key can be used to unlock it.

Personal Key Type — A personal recovery key is created automatically for each individual Mac during the encryption procedure and is saved in the database on the primary SCCM site. If a Mac user forgets the password for unlocking the disk, the personal recovery key for the disk can be retrieved from the database and used to unlock the disk.

macOS Software Update Management

Deploy macOS updates to Mac computers using SCCM and Windows Server Update Services (WSUS) synchronization. Using this functionality, you can import Apple software updates into SCCM and then deploy them to managed Mac devices.

Configuration Manager Admin Console

The Mac-specific graphical user interface (GUI) elements are integrated into the Configuration Manager console, allowing you to accomplish Mac-management tasks.

Hardware and Software Inventory

This information is collected from enrolled Mac, iPhone and iPad devices on a schedule and is saved in the Configuration Manager database. If needed, you can also perform a manual (unscheduled) inventory update from the Configuration Manager console or directly from a managed device.

Manage resources by combining them into logical groups based on certain criteria, including the macOS, iOS and iPadOS collections and the unknown collection used for macOS deployment.

Report User Logon Information

Mac user logon details are reported by the Parallels Mac Client to SCCM and are saved in hardware inventory. The logon information is reported using the standard nodes in the hardware inventory tree.
What's New in Version 8.5

MDM for Apple iPhone and iPad
iOS and iPadOS devices enrollment in SCCM with support for inventory reports and Configuration Profiles deployment.

MDM and IBCM Proxy on the Same Host
Parallels MDM server and Parallels IBCM Proxy can be deployed on the same host in DMZ to simplify server certificate management for MDM and IBCM.

Uninstall deployed macOS applications
Support for "Uninstall" deployment action Uninstall applications, previously installed using SCCM application model, including VPP applications.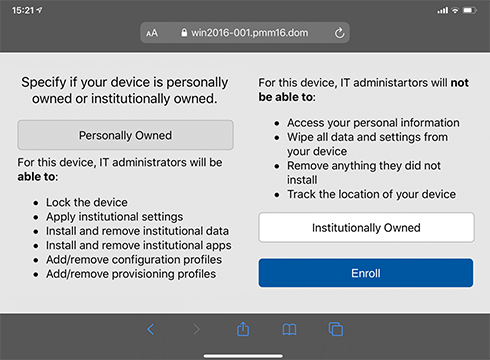 Configuration Profiles for iPhone and iPad
Deployment of Device passcode policies, certificates, network policies and other with the help of SCCM Configuration items.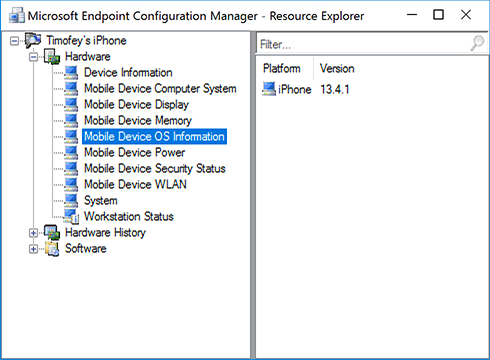 Inventory Reports for iPhone and iPad
Comprehensive hardware and software inventory reports for Apple mobile devices, including scheduled retrieval of reports.